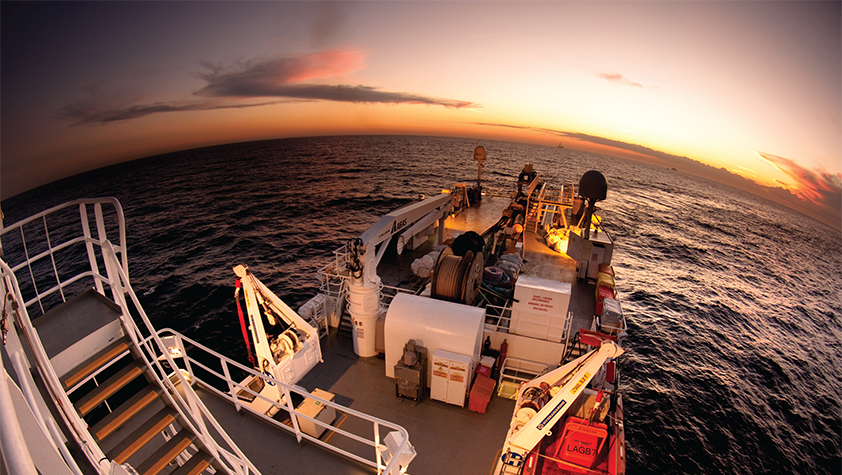 Reservoir Exploration Technology
Clear data
Established in 2002, Reservoir Exploration Technology (RXT) is a Norwegian company dedicated to providing the oil and gas industry with seismic seabed surveys and related services.
Its founders drew on their technical and operational experience in the seismic industry to realise their vision of becoming the most reliable and high quality data provider in the sector. The company undertook its first project in 2004 in the Gulf of Mexico and refined its skills on this project over the next four years, until December 2008 with a single crew across a dual vessel operation. Since that time it has carried out many more jobs across West Africa, Brazil, the North Sea, and the Caspian Sea for clients that include independent, large, national, and major international companies.
One of the most recent contracts gained by RXT is with British energy and utilities company Centrica plc. CEO Stein Hedemark talks about it in greater detail: "The contract is for ocean bottom cable (OBC) survey delivery of four component data at the Morecambe gas field in the East Irish Sea. The project itself will be done with RXT1, which consists of two vessels, cable layer Ocean Pearl and source vessel Malene Østervold. The entire survey project will take approximately two months, plus standby due to weather because during winter there will inevitably be some days where the waves will reach such heights that it is unsafe to operate. That will add additional time to the project but it should essentially take two months, so we expect to finish in January 2013."
Gaining a contract with Centrica is a major win for RXT and a logical outcome of the skill it possesses. The company has gained a reputation in the industry for being able to provide the most accurate and high quality seismic data possible at present by using in-house designed equipment and software. Its tools include specially created cable recovery reels and the ION Geophysical VectorSeis Ocean (VSO) redeployable cable system. For Centrica, the combination of RXT's reputation for acquiring high quality data and its availability – it was already in the nearby area and thus ready for operations – was a key factor in choosing the business.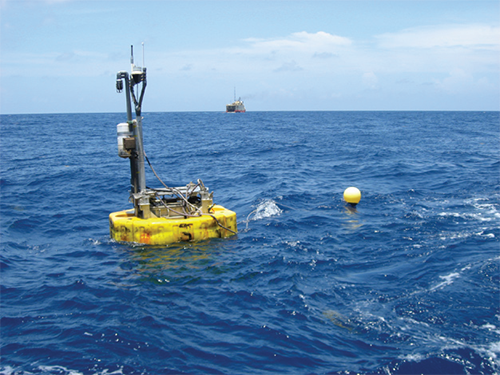 Stein continues, talking about this earlier project in Irish waters: "It was part of the client's plan to drill more wells in the region. Due to the complex geology, I believe, they needed the type of high quality data that RXT can provide. We began the project in the early summer of 2012 and to date have acquired a good part of the data, but called a temporary stop to the project due to the very tough weather conditions west of Ireland at this time of year. This gave us the opportunity to take up the Centrica project. Once the East Irish Sea work is completed then our ships will return west of Ireland to finish off that job, with an estimated finishing date some time in the second quarter of 2013."
RXT's business today is heavily focused on the Atlantic Corridor, which includes the North Sea, Gulf of Mexico, West Africa, and Brazil. The former pair of regions represent mature markets that are heavily populated by existing infrastructure, around which oil and gas companies must work; the latter pair meanwhile are undergoing their first wave of development in often geologically complex seabed. Both instances require OBC data to achieve the safest, most reliable results and RXT sees them as key target markets.
In 2011 RXT took a big step toward strengthening its presence in Brazil by signing a joint venture agreement with Brazilian onshore seismic company Georadar Group. "RXT has been working in Brazil since 2008 including a big contract with Petrobras that highlighted the region's potential to us," says Stein. "We realised in order to expand, however, we would benefit from finding a local partner. After searching the market we found Georadar Group, which was interested in becoming involved with offshore seismic research activity and, because they had operated in the country for more than a decade, were familiar with many of the oil companies in Brazil. It was a perfect match. Together we created GeoRXT, where we have a 30 per cent share and Georadar holds the remaining 70 per cent. GeoRXT will consist of the one crew that we've held in Brazil for a long time and will carry out projects primarily in South America but also in other selected locations such as Angola and the Middle East. In early 2012 it was awarded its first contract, a 12-month research project in Brazil that is currently being carried out."
Activity for RXT during the last two years has been healthy. After experiencing difficult market conditions between 2008 and 2010, it has seen year on year growth that it predicts will continue well into the future. Stein concludes with a confident outlook on his expectations for the company: "We want to grow by adding more crews. Currently we operate two crews and based on expected growth in the OBC market, I believe we will eventually be able to look outside the Atlantic Corridor at places such as the Caspian Sea, Far East, and even Australia Pacific areas. There is a sustainable, lasting increase in demand for OBC and we will be able to grow with this market over the coming three to five years."
Reservoir Exploration Technology
Services: Seismic surveys