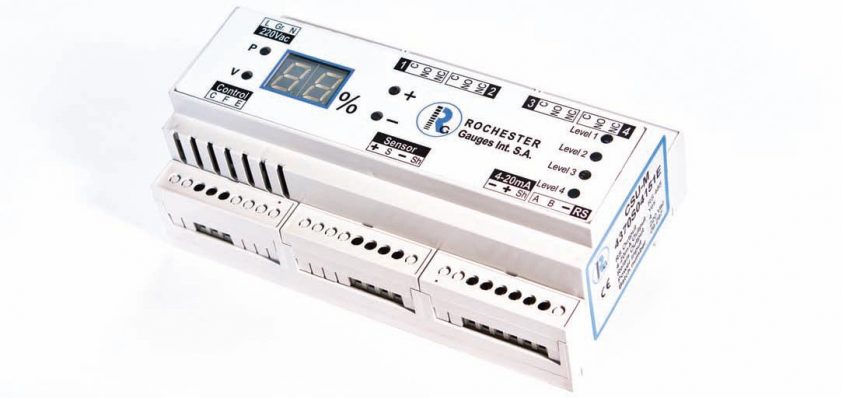 Rochester Gauges International S.A
Gauging excellence
Rochester Gauges International S.A is a manufacturer of float level gauges and remote reading accessories for liquid level measurement.
Its products are built with quality, accuracy and reliability, benefitting from its vast experience. It provides tailored solutions, innovative designs and technologies that further enhance applications. The development of the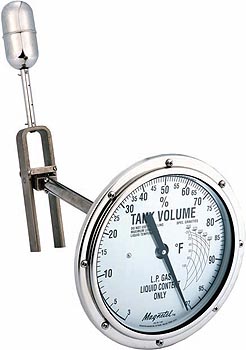 company into its position today is through an amalgamation of two separate histories.
The history of Rochester Gauges is an inseparable part of the Liquified Petroleum Gas (LPG) industry, with the parent company of Rochester Gauges Inc, Gas Equipment Company, Inc. (GEC), dating back to the early years of the LPG industry in 1937. The business was founded by Milt LaDue, recognising the increase in demand for LPG equipment. In 1958, he acquired the float gauge line of Rochester Manufacturing Company, a manufacturer of liquid level gauges for the LPG industry amongst many other products, forming Rochester Gauges Inc of Texas. In 1963, having achieved great success, GEC negotiated to obtain the majority of the remaining Rochester product lines.
In 1967 Emeric Kroch and Jack LaDue, president of Rochester Gauges Inc, founded the company Rochester Gauges International S.A. and the following year began manufacturing float level gauges in Brussels to face growing demand in the European market. Through servicing and building up a strong and confident distribution network for its product, Rochester started a new production line in 1984 providing float level gauges for the agriculture, earth-moving, marine, leisure industry and industrial sector.
Introducing a new range in 1986, Rochester began manufacturing electronic remote systems for mechanical float gauges in order to indicate the liquid volume at a remote location and to control the filling and the unloading of the tank by means of level set points. As a result of constant expansion, three years later the company moved to a new factory located in Wavre, 20km south of Brussels, where it introduced the production of remote systems for propane domestic tanks.
A pioneer in the supply of equipment for LPG in Europe, Emeric Kroch had established a number of businesses, including Kroch Equipment in 1931. In 1999, Kroch Equipment became part of Rochester Gauges International, and today distributes Rochester products but also pumps, compressors, valves, regulators, couplings and any product related to the LPG industry, being the key supplier in LPG equipment and solutions in terms of supply and engineering worldwide. With ISO 9001 certification, Rochester Gauges International constantly develops products to the highest quality standards, which has been proven over the years, selling gauges and associated solutions through a strong and confident distribution network all over the world. It has a client base that includes tank manufacturers, gas companies, telemetry networking management suppliers and retailers.
Through its wide range of products with a robust and stable design, and a strong engineering team with a pragmatic approach, Rochester can supply tank gauging solutions from cylinders to large storage tanks ranging from diameters of eight inches up to 17 feet, including domestic tanks, LPG delivery trucks and trailers. With electronic sensors and receivers, which can be easily retro-fitted on existing gauges, Rochester also provides products for telemetry or automated applications, providing the opportunity to keep a local direct reading with an extra resistive current or voltage output.
Its range of associated receivers offer remote reading with digital display, alarms, adjustable set points, relays and communication ports for networking management, meeting the actual and future market requirements for domestic tanks, service stations, storage tanks, delivery trucks, containers and the automotive industry. In 2000, Rochester became CE approved according to the pressure equipment directive (PED), and later certified by other European regulations such as TPED, R67 and ATEX. Several years ago, Rochester launched the R3G gauge with proven and certified benefits, such as high mechanical resistance to strong vibrations and handling. The spring steel construction float arm and aluminum flange and body design, ensures a constant calibration and accuracy and is available with any required options such as a metal/window lid, inert liquid filled dial or brass head according to a customer's requirements.
The group's popular and high quality products, notably its Magnetel rough rider gauge, Junior or Senior four inch gauge and Hall Effect Twiniste, ensures it remains the market leader in the LPG market. The 500 strong workforce of the Rochester Gauges group, and its experience equally supports its position at the forefront of the sector. The company has established a clear commitment to its future through its focus on the vision, mission, engagement and quality. As an enthusiastic, dynamic and positive company, its products are recognised for high quality, manufactured using the most advanced engineering techniques. Beyond manufacturing, it maintains quality control through detailed selection of raw materials. Working hand in hand with customers the business understands their needs and is able to address them in the most effective and beneficial way.
In May 2014, the business will be attending AEGPL in Genoa, the largest LPG exhibition and conference in Europe. The AEGPL Congress is the event of the year for the European LPG industry, bringing together European and global LPG leaders, buyers and suppliers to discuss the latest opportunities and challenges facing the sector. Recognising the benefit to showcasing its latest products, services and innovations, Rochester is looking to establish new clients to support the continued growth of the business.
Rochester Gauges International S.A
Services: Manufacturer of float level gauges and remote reading accessories