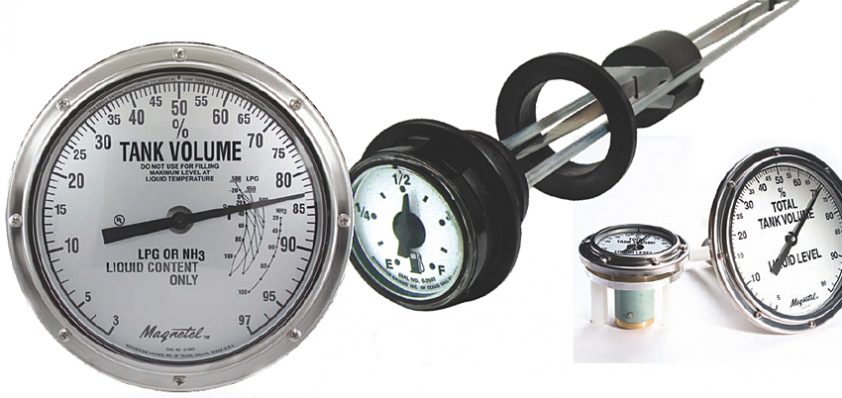 On the mark
Rochester Gauges started as Rochester Manufacturing in 1913, becoming a subsidiary of American Standard of New York, developing gauges for the burgeoning Liquified Petroleum Gas (LPG) industry of the late 1920's and early 1930's.
The largest distributor of these gauges at the time was a company out of Dallas, Texas, Gas Equipment Co. In 1958, Gas Equipment purchased the product line of LPG gauges and moved it to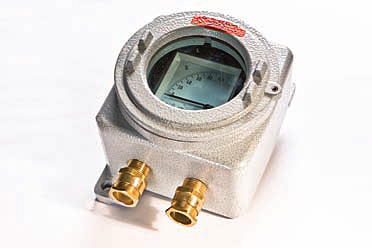 Texas and formed Rochester Gauges, Inc. of Texas. The company grew quickly and soon purchased other product lines from Rochester Manufacturing including products for the oil and gas industry. In the mid 1960's, with plans to expand the business overseas, the owners met Dr. Emerich Kroch of Kroch Equipment. Dr. Kroch had an engineering business similar to Gas Equipment and the two companies created a joint venture, Rochester Gauges International.
"Today we manufacture liquid level gauging and sensing devices for uses that include level indication, level switches, and temperature indicators. These products are used primarily in tanks and vessels that contain various petroleum based products from storage tanks and transports for L.P. gas and crude oil to gasoline and diesel tanks for cars, trucks, boats, airplanes, farm and construction equipment," says Cedric Jottard, general manager. Its wide range of products with a robust and stable design, coupled with a strong engineering team, means that Rochester can supply tank gauging solutions from cylinders to large storage tanks ranging from diameters of eight inches up to 17 feet, including domestic tanks, LPG delivery trucks and trailers. With electronic sensors and receivers, which can be easily retrofitted on existing gauges, Rochester also provides products for telemetry or automated applications, providing the opportunity to keep a local direct reading with an extra resistive current or voltage outpu.
Through successful targeting of a customer base that ranges from OEMs manufacturing the tanks and containers to the companies that build the equipment the tanks are used on, Rochester Gauges has established a global network of sales and manufacturing sites. Historically working in Europe and the US region, the company recently established a sales office in China in response to the growing demand from industry in Asia. "From this office we are better positioned to provide our customers in the region with the service that they have come to expect," Cedric points out. Further adding to that increase in workload, the business has been actively working with distributers in the Middle East, establishing supply solutions that will benefit the ever-growing customer base.
Recognised for building quality, accurate and reliable products, the business has always noted that the workforce it employs defines its reputation. Reiterating this point, Cedric highlights: "The first strength of our business, which we always talk about is our people. We strive to employ the best, and we feel this leads to our success. Rochester has a very good name in the industries it serves and while we are a smaller company compared to others in the industry, we feel we can react faster to customers' needs." With a clear commitment to its future through its focus on the vision,
mission, engagement and quality, the enthusiastic, dynamic and positive company, manufactures using the most advanced engineering techniques. Beyond manufacturing, it maintains quality control through a detailed selection of raw materials. Working hand in hand with customers the business understands their needs and is able to address them in the most effective and beneficial way.
"Across the whole company we are expanding with new creative product technologies for new industries," announces Cedric. The business regularly attends trade shows and exhibitions that bring together European and global LPG leaders, buyers and suppliers to discuss the latest opportunities and challenges facing the sector. As technology forms an ever-advancing aspect of the whole industry, Rochester Gauges is determined to stay ahead of the game introducing the latest products, services and innovations. "Although the market in Europe is currently sluggish it is showing promise. In light of this, we are looking to increase our market share at the present. The economy is of course one of the big challenges at the moment, but as this stabilises and begins to show signs of growth throughout Europe we feel confident that our business will grow as well," he explains.
The development of the company into its position today has not just been through an amalgamation of two separate histories, but a united effort to succeed within the challenging sector. The history of Rochester Gauges is fundamentally an inseparable part of the LPG industry. "Over the next 12 months Rochester will be introducing new products that offer a creative advantage over our competitors, but looking further ahead, our longer term focus will be on establishing our brand with new customers," concludes Cedric.
Rochester Gauges
Services: Manufacturer of gauging and sensing devices