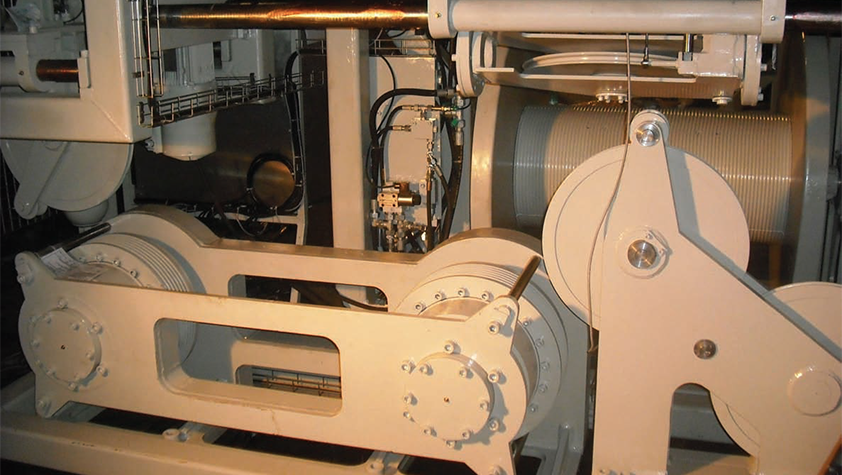 Leading position
With 35 years experience within the marine industry, Bob Turner utilised his knowledge to establish Romica Engineering Ltd (REL) in 2003; the company designs, manufactures and supplies marine lift equipment and winches for marine site surveys and seismic surveys in the oil and gas, offshore and oceanographic market sectors.
"REL itself is an Anglo/Romanian entity, with REL based in the UK and our wholly owned subsidiary TIE Services based in Romania," explains Bob. "We have been in the industry for ten years now, developing our personnel and our range of products to establish a strong position in the market."
Looking for high quality engineering skills, a strong design capability and a relatively low cost location to allow for innovative ideas and the development of new systems, REL set its sights on Romania, which it viewed as having a range of benefits for a design and manufacturing firm that wanted to offer turnkey solutions, as Bob elaborates: "Romania was always a well-established heavily engineering based economy, viewing itself as the main workshop of Eastern Europe. Subsequently, when communism collapsed there was an awful lot of infrastructure, facilities and engineering companies available, which led to the British, Italians and Germans making major efforts to take advantage of the well-trained engineers and decent machine shops."
As a company starting out, Romania offered REL the opportunity to gain highly skilled engineers and property at a cheaper cost than the UK. "Most of Romania's engineering involved the mining sectors and heavy industry, which we saw as a great advantage because the UK has had no real heavy engineering commitment in the last 20-30 years. We decided we could be more competitive in Romania as long as we made the right investments," says Bob.
It was Mike Turner, son of Bob, working with a British company that was the catalyst behind REL's plans to develop operations in Romania. Having witnessed first-hand one firm's attempt to manufacture in the country, Mike took his knowledge from this experience to try out a new strategy as part of REL. "Mike was previously working for a British company that tried to operate in Romania themselves. Both that company and REL were attracted to the availability of labour, but while the other company didn't take on board that there was design and the technical capability on offer as well as the manual skills, we harnessed both to be able to offer a turnkey capability through finding the right people, then training them in the right way to get the best results."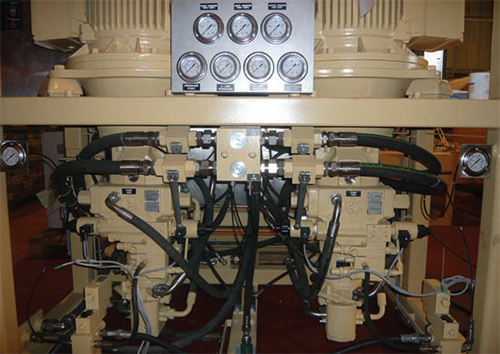 Today REL is a global engineering support services provider from its Romanian base, with sales support provided through a network of agents and alliances with firms in the US, India, Australia. Turkey, China and Korea. "The US and the Far East in particular are areas where REL has been fairly successful and we hope to continue this success into the future," says Bob. Proud of its flexibility and ability to listen to the needs of its customers, REL identifies the unique needs of clients and finds a solution that will allow them to achieve their objective. A specialist in the design of umbilical handling winches, it offers a comprehensive range of handling equipment solutions, such as AUVs, ROVs, sound source arrays, seismic recordings and deep-towed survey systems. All are designed in compliance with the latest specific marine-classification society and health and safety requirements.
Through innovation, experience and excellent customer service, REL is able to offer combinations of winch, A-frame and launch systems, suitable for a number of seabed sampling and benthic measurement devices. Its range of products includes a proven deepwater traction winch design, which includes wire monitoring and measurement of the outboard and storage tensions, and a range of winches fitted with a right-angle level wind, which offers the client better use of deck space. With a wide range of equipment, REL can offer its customers a bespoke deck layout design that will suit their operational needs. "Flexibility and listening to the customer are the keys to our success. We listen to requirements and fully identify what it is our client wants before we offer a solution," says Bob. To ensure there is no confusion, REL travels around the globe to meet clients face-to-face and discuss the objective and what the client aims to achieve.
REL works closely with TIE Services International SRL, the British-owned, Romanian-registered firm, based in Satu Mare, Romania, which has a 7000 square metre fabrication facility; certified to ISO 9001:2000 and accredited to ISO 3834:2006, thus covering the quality requirements for the welding of metallic materials. Furthermore, the factory has two fabrication, machining and assembly lines, both of which are equipped with a 12.5 tonne crane; there is also a shot blasting and paint facility. To develop and further establish its position, REL has extended the factory to accommodate a larger machine shop, which has a new horizontal borer machining centre with the capabilities to machine large components with minimal handling.
Having taken the time to develop the foundations for success, the future looks positive for REL, which is looking to continue growing its market share through investing in personnel and developing innovative techniques/prototypes for the offshore and marine industries.#
Romica Engineering Ltd
Services: Designer, manufacturer and supplier of marine lift equipment