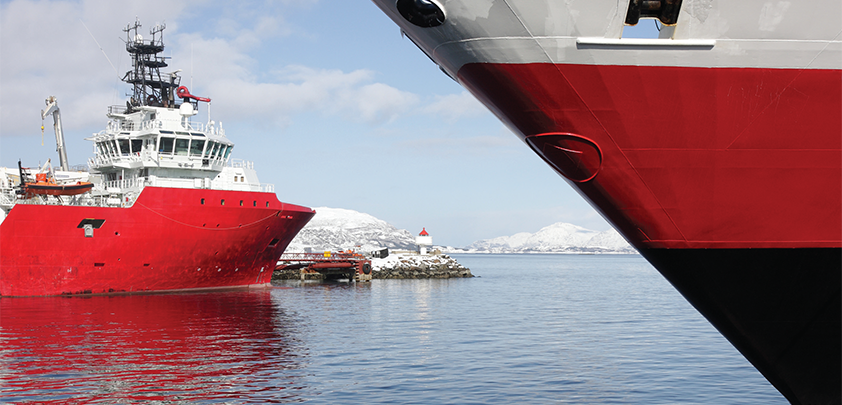 Targeted growth
Ross Offshore as it stands today is the result of a merger last year between the former incarnation of the company, which was founded about 15 years ago, and Odfjell Well Management.
As such, Ross Offshore is now owned 40 per cent by Odfjell Drilling, and 40 per cent by Subsea Technology Group – which in turn is majority owned by leading private equity investor HitecVision fund IV. The remaining balance is held by minority investors.
"We therefore have a unique blend of financial and industrial ownership, which is very competent and active. Our owners are presented on our Board of Directors providing guidance and direction. If we are to undertake corporate transactions, the HitecVision side will offer support with the necessary expertise. Beyond that the management team in Ross Offshore drives the performance of the company," describes CEO of Ross Offshore, Peder Sortland.
Currently Ross Offshore offers four main business streams to operators on the Norwegian Continental Shelf (NCS) – well management, reservoir management, resource management, and supply chain management. Specifically this entails the planning and execution of wells from ready to drill to completion of final report; in-house sub-surface and cross disciplined teams which undertake studies, verifications and model building; provision of seasoned professionals within subsea, drilling and well disciplines; and procurement, logistics and marine operations associated with drilling activities.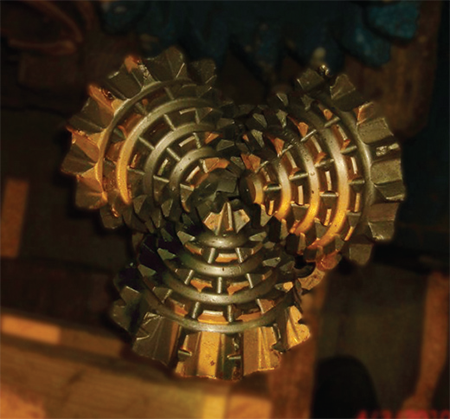 The company's foremost strength lies in the trust its clients have in it to do work in-house, applying internal work processes in association with those of the customer. Not only does Ross Offshore retain seasoned professionals, but is also able to offer interesting starting positions for young graduates offering more exposure, at a faster pace than in bigger organisations. Although Ross Offshore appreciates that experience is paramount within the offshore industry, the company is keen to mix this with young energy and ideas in order to build a forefront organisation.
"In everything we do we are closely integrated with our clients and their challenges," notes Peder. "One of our core values is creativity – meaning that we would like to be seen as a company that brings value adding ideas and solutions to the table of our clients. The feedback we are getting is that we tend to succeed in doing so. To remain ahead of the market our primary strategy is to keep a very close ear to developments. During the process of integrating Ross Offshore and Odfjell last year we were still able to win more than our share of what was on offer in the market, which is to our credit."
As of now Ross Offshore's geographic reach is tied to the NCS, although the company is also active in Denmark through its 40 per cent ownership of Ross Engineering. This specialist in onshore geothermic drilling has just seen success in spudding its first geothermic well in Viborg, Denmark. "From a NCS perspective there are a number of key drivers including the increased volume of players and operators on the NCS, the high and positive outlook with regards to oil prices, the corresponding high activity level, and the creeping cost challenge. This growth also means that attracting and retaining human talent is a core concern, and a shortage of available rig capacity in the area puts a dampener on activity that otherwise would be seen. On balance we have a positive regional industry view over the next five years," reveals Peder.
Given its presence in the NCS, one of Ross Offshore's largest clients is Statoil, amongst other operators. This relationship has been further strengthened following Ross Offshore's award, together with AGR, of a total well management contract. This is the first time that Statoil has procured such services, and therefore Ross Offshore is very proud to have secured such an opportunity. "We also have planned wells for Det Norske, Suncor, Total, Wintershall, and Nexen, and we are currently supporting future drilling operations for Lotos, VNG and Spring. We have an in-house sub-surface team which has done a lot work for Gassnova, a Norwegian government entity, with respect to identification of offshore reservoir storage locations for the CO2 expected to be captured from the Mongstaed industrial site," adds Peder.
The last 18 to 24 months have certainly proved there is a rise in demand for the type of services that Ross Offshore is providing. Whilst Peder is quick to point out that these services are an extension of those activities already carried out by the oil companies, Ross Offshore fulfils a role in helping clients achieve this with effectiveness and efficiency beyond their internal capacity: "We are now at a level where it is not necessarily what operators would like to do that represents the limiting factor, but rather the capacity in the industry to actually do what operators want done. As such it is extremely important that all qualified resources are being used in the most effective manner, and this is where we enter the picture. We will continue to grow our core business on this organic basis, as well as scanning for suitable bolt on acquisitions that either offer an increase in scale, geographic presence or scope," he concludes.
Ross Offshore AS
Services: Consultancy, project management and engineering