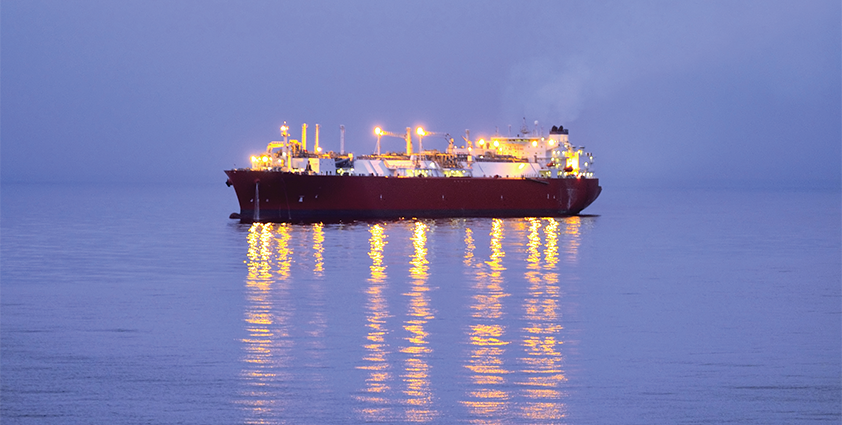 Consulting the experts
With an international network that befits an independent global consultancy, Royal Haskoning is present in over 17 countries through 57 offices, and is regarded as one of the oldest consultancies in the Netherlands.
This worldwide set-up of professionals and strong industry relationships has been established for more than 130 years. As a result, Royal Haskoning's expertise and experience is far reaching.
The company works with clients to develop solutions for issues related to sustainable interaction between people and their environment. Through its personal consultancy service, Royal Haskoning contributes to the successful planning, design, implementation, commissioning, and operation of its clients' projects and programmes. Having recognised that its clients increasingly face more complex challenges that require this integrated and multidisciplined approach, earlier this year Royal Haskoning underwent an internal restructuring from 11 divisions to five market-based business lines. This includes planning and transport, maritime and waterways, industry and energy, buildings, and water.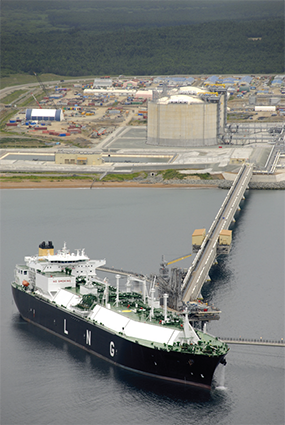 Whilst concerns over environmental impact continue to rear their heads, the need to secure a long-term sustainable energy supply that meets the globe's increasing demands remains a forefront challenge. In this respect, the exploitation of renewable energy and efficient use of fossil fuels plays an undeniably important role. Royal Haskoning recognises the special knowledge required by the energy marketthrough its in-house expertise of both core and non-process related projects. Ranging from architecture, structural engineering and project management to building service, industrial installations, and landscaping, all necessary disciplines can be brought together into one project organisation.
Energy storage is one way that the market is addressing the issue of supply security, and efficient energy use. Royal Haskoning's expertise in this area includes systems for the storage of electricity, oil, and gas – including import terminals for liquefied natural gas (LNG). In-house technological know-how of the energyconversion systems enables the business to advise clients on the optimum storage solution for their needs. In support of its activities in the LNG market, in 2003 Royal Haskoning launched Protected Storage Engineers (PSE) – a joint venture with DHV aimed at facilitating the design of LNG storage tanks.
Between 2003 and 2004, Royal Haskoning was involved in the successful completion of the Dragon LNG import terminal in Wales, on behalf of Petroplus Tankstorage International. The company acted in a consultancy role covering activities such as reviewing and evaluating EPC contractor bids, preparing final invitation to tender documents, and performing various studies on issues including security, noise, and LNG send-out capacities.
Besides its extensive experience on LNG and bulk terminals for oil and gas products, Royal Haskoning can also assist clients with basic and detailed engineering, and procurements of oil and gas manifolds, separators and heaters, gas filters, metering skids, gas compressor units, and dehydration units. The multidiscipline nature of Royal Haskoning's offering enables it to tackle the complex nature of petrochemical projects, where stricter requirements in terms of health, environment, and safety have brought new challenges. Client requirements are converted into a thorough design by applying best practice, HSE reviews and value-improving practices. In terms of renovation projects, the company scan's the existing plant with 3D laser technology in order to ensure a perfect fit with the new process installation.
Other more recent projects include basic design services for Vopak Terminals in the Netherlands, based upon a capacity extension by installing four new above ground spherical storage tanks along with the necessary infrastructure and auxiliary equipment. The company also undertook works in 2007, assisting with the engineering, procurement and construction of a new extension to a German catalyst plant. With these new facilities starting life as a brownfield project, there was limited space available for design and construction. The construction itself was notably co-ordinated whilst the existing plant remained in operation.
Given the type of industries Royal Haskoning is present in, the company is continually faced with the challenges of finding solutions to newly emerging problems in areas such as climate change and sustainability. As a result, sustainability and social responsibility is at the heart of the business, which drives it to continuously seek innovative solutions to these problems. This not only encompasses technical innovations, but also a specific emphasis on transactional and organisational innovations that enable Royal Haskoning to use its knowledge more effectively for the customer.
As such, increasing its innovative capacity is a key focus of the business. This is achieved through an internal sharing of knowledge and creativity, and external contacts with scientific institutes, where Royal Haskoning participates in innovation programmes.
Whilst issues such as sustainability, supply and demand, and environmental legislation are likely to remain prominent for some time to come, Royal Haskoning remains confident in its ability to deliver viable commercial solutions to its markets. As a business, Royal Haskoning sees it future in the continual increase in added value of its services to clients. By engaging closely with its customers, the company aims to share ownership of the issues that are important to them. In this respect, added value is achieved through the results of this customer focus to produce project tailored solutions.
Royal Haskoning
Services: Engineering and environmental consultancy