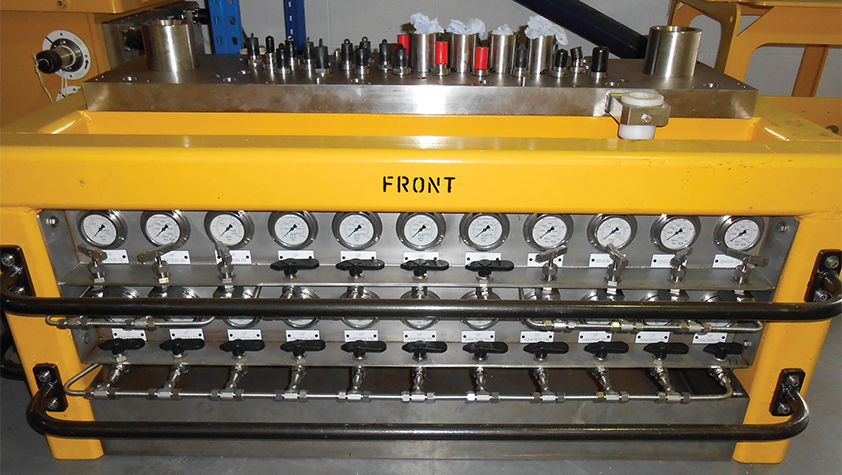 In control
RRC Controls Services has had a successful start to the year, winning a coveted £2.5 million contract from Premier Oil for its Solan oil field, based West of Shetland.
The scope involves the detailed design and manufacture of a four well subsea control system, with supply including topsides control station, five subsea control modules and infield jumpers. RCC's managing director, Ray Connelly, explains why he thinks the company succeeded in winning the contract: "We are delighted that Premier Oil has awarded the subsea control system for this high quality Greenfield development to RRC. It was our flexibility in working with different subsea trees, two from GE and two from FMC, and also our fast delivery that won us the Solan job."
Founded by engineers with extensive knowledge and experience of subsea control systems in 1999, the company has over twelve years experience in the manufacture of subsea control systems to the offshore oil and gas industry. It provides efficient and cost-effective processes, allowing quality products to be delivered on time and to budget. "We basically have two things we do. One is the maintenance and repair of some of the legacy subsea control systems. A lot of the installed systems are close to, or have exceeded, their design life and in a lot of cases the original equipment manufacturers have lost the willingness or expertise to maintain these systems," explains Ray. "The other side of the business is our own subsea control systems, with our first module being deployed in 2005. We have sold a number of RRC modules since then and are looking to expand this side of the business in the future."
It is RRC's flexibility and responsiveness to specific requirements, often in short timescales, that Ray believes gives the business a strong opportunity to compete against the larger firms: "A key strength for us is the fact we are the only non multi-national company to offer complete solutions for subsea production controls. We can be more flexible with designs and have a fairly long track record of reliable equipment being installed on time. We put our first module subsea in 2005 and there have been no subsea failures to date."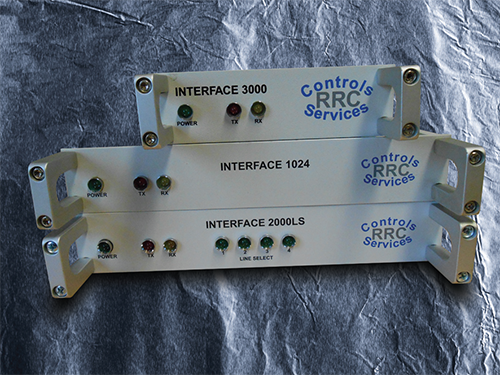 Keen to continue developing a reputation as a provider of subsea and topsides equipment in the oil and gas industry, RRC Controls Services is working on a diverless version of its successful SCM, which will be capable of deployment into depths of up to 2000 metres. "We don't have a diverless module at the moment, but we certainly have one designed and are determined to add this to our portfolio in the near future," says Ray. The contract with Premier Oil is in approximately 135 metres water depth, allowing the use of standard diver assist modules. RRC's diver assist subsea control module (SCM) is a fully qualified, highly reliable device that is capable of operating in shallow water up to 200 meters. The modules are designed using hydraulic sub-assemblies and valves by Bifold Fluidpower, which RRC believes are currently the most reliable valves on the market today. "Our diver assist SCMs have been designed to be compatible with equipment already down there. This can make some marginal developments a lot more attractive, as well as being used for greenfield developments such as Solan," highlights Ray.
The Solan contract builds on the company's existing relationship with Premier Oil, with the two previously working together on Talisman's Burghley topsides and subsea installation, which was successfully completed in October 2010 and is now producing through Premier Oil's Balmoral facility. RRC has also supported the main Balmoral Subsea Control System since 2002.The two other main clients for the manufacturer are CNR and Talisman, with the latter recently awarding RRC a contract for the design and supply of a replacement Master Control Station for Talisman's Highlander Field, located on the Tartan Alpha platform. The current system will be replaced with up-to-date equipment and operating systems, tackling some obsolescence issues and making support easier in the future. Other notable contracts include the detailed design and controls supply for CNR's Lyell field extension and Engineering and supply of subsea and topsides equipment for Talisman's tieback of the Galley subsea field to the Tartan facility.
With a strong demand for subsea development in the oil and gas industry, Ray believes RRC has a golden opportunity to expand its services: "I believe the major multi-nationals have full order books and I think the market is ripe for a new player to come in. I think with our products and excellent track record in subsea we have a good chance of winning a lot more work in the next five years." For now, though, RRC is focusing on its major contract with Premier Oil to ensure, with its flexibility, reliable products and reputation for completing work on time, that this project is as successful as those that precede it.
RRC Controls Services
Products: Subsea control systems