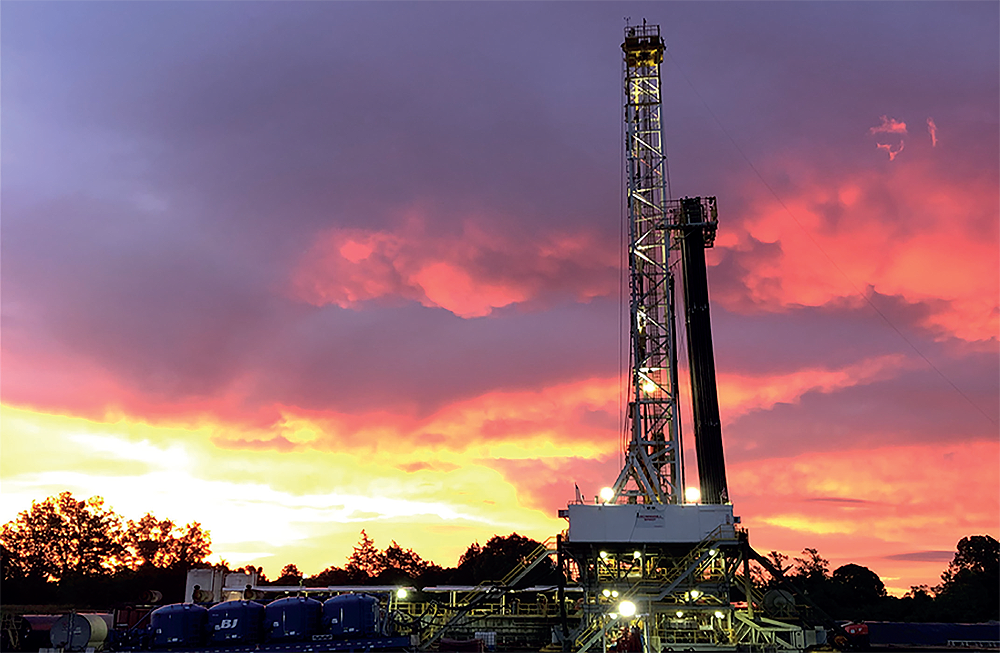 Sabine Oil & Gas Corporation
Delivering the optimum program
Focusing its operation in East Texas, targeting the Cotton Valley Sand and Haynesville Shale formations, Sabine Oil & Gas Corporation has ambitious plans for the future.
The last four years have been witness to an astonishing change of fortunes for Sabine Oil & Gas Corporation (Sabine). An independent oil and natural gas company engaged in the acquisition, development, exploitation and exploration of oil and natural gas properties onshore in the US, in late 2016 the business was coming out of bankruptcy. Jump forwards four years, and today it is a subsidiary of Osaka Gas USA Corporation, (OGUSA) a wholly owned subsidiary of Osaka Gas Co., Ltd (Osaka Gas), which was formed to develop, construct, acquire and manage energy businesses throughout North America.
The journey to get to the position it holds at the beginning of 2021 has been complex and challenging but not without its rewards. To tell the story of Sabine's evolution is CEO, Doug Krenek. "Soon after emerging from bankruptcy, Sabine was primarily owned by banks with a newly created board," he began. "In January of 2017, the board brought on a new management team with significant East Texas (E Tx) experience. We realized the banks did not want to be in the business of owning an exploration and production (E&P) company, so we were tasked with quickly creating value in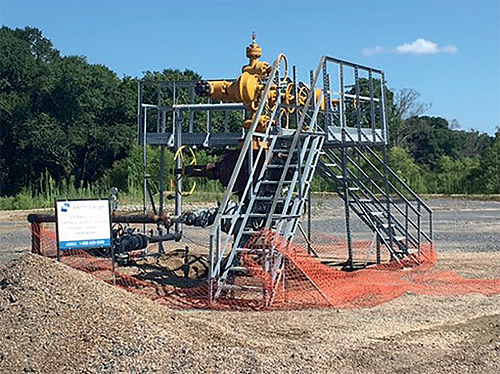 anticipation of an exit. Non-E Tx assets were sold and the company rapidly transitioned to a pure E Tx company with a focus of using enhanced completions and longer laterals to develop the Haynesville and Cotton Valley reservoirs, while at the same time expanding our acreage position.
"One of our mottos as to drilling longer laterals was 'go long or go home'," he continued. "The company's plan was fruitful and the E Tx Hayneville site started attracting investor interest including interest from Osaka. In July 2018, Osaka closed on a $140MM purchase of a 35 per cent working interest in Sabine's Hayneville acreage located primarily in Harrison and Panola counties. In early 2019, Sabine went to market with all of its remaining E Tx assets leading to an eventual $610MM sale to Osaka in late 2019."
Developing assets
Now owned by an investment grade company that plans for the long term and has LNG facilities near East Texas, Sabine can concentrate its efforts on its own range of services, namely the supply of primarily natural gas, along with some natural gas liquids and crude oil. Furthermore, Sabine has standardized its facilities such that it can build them in a shop rather than onsite which saves it money, is safer and causes less disruption to its neighbors.
Doug describes the business as having 'some of the best acreage in East Texas to develop' and he went to elaborate further about the company's work in Haynesville and the Cotton Valley. "We are currently developing our Hayneville assets with two rigs and our Cotton Valley assets with one rig. Our Haynesville wells cost around $10MM and typically have 10,000' laterals. Our Cotton Valley wells cost around $7MM and typically have 8,000' laterals. We continue to grow our leasehold position in both plays organically by grassroots leasing, small acquisitions and farmouts," he said.
Continuous improvement
Since Sabine started drilling in 2018, it has tripled its rate from 120 MMcfd to 370 MMcfed and it has identified resources of over 5.5 Tcf of which almost half is in the proved category. Its development program continues to shift more of its undeveloped value into the PDP category. Speaking during his presentation at the DUG Haynesville Conference in October 2020, Doug noted that Sabine's resource base consists of about two thirds Haynesville and one third Cotton Valley. "We continue to add to our over 200,000 net acre land position and are close to achieving our targeted 250 premium locations," he revealed at the time. "We have over 1,500 wellbores of which only 17 per cent are horizontal. One of our goals in 2021 will be to focus on divesting a substantial portion of our vertical wells."
Alongside the divestiture mentioned above, Sabine is maintaining an intense focus on lowering its costs and maximizing its commodity prices to increase its margins. "Our high quality coupled with lower service costs have allowed us to grow the company and achieve greater scale with very attractive economics," confirmed Doug. The business has also managed to maintain its operations despite the challenges presented by Covid-19. "We have performed amazingly well," Doug agreed. "Most of our office employees transitioned to work from home and we implemented procedures early on in the pandemic to assure safety and continuity in our field operations." Doug gave a lot of credit to his 'very talented staff' and noted that for Sabine, it is very important to ensure that at all levels there is a culture of constructive criticism and accountability. "We stress frequent communication and the importance of efficient tools for our employees to conduct their business with," he added.
Overall, the attributes and actions that Doug has been describing combine to uphold Sabine's dedication to continuous improvement, across all aspects of the business. "We want to be pleased with our results, but never satisfied," he emphasized. Sabine also benefits from being steered by a very experienced management team with a history of success – in fact, as Doug remarked, such was the value of this group that as part of the acquisition, Osaka required that the Sabine management team remain in place. "We made it clear to Osaka that it could not operate with a 'big company' mentality and be successful in E Tx. One word that resounds from Osaka Japan to Houston, TX is 'subayai' which means being 'nimble'. Whether it's the eight secondees in our office or our board comprised of US and Japan based members, the word 'subayai' is emphasized repeatedly.
"Almost a year into this deal, our management team is pleasantly surprised how well Osaka management has made 'subayai' a priority as we have continued to execute on our plan and be nimble in changing plans as the environment dictates. Osaka has used the year 2020 to prove that the Sabine acquisition is all it was 'cranked up to be' before committing additional acquisition dollars to the US upstream space. Based on our results to date, I will not be surprised if we see more acquisition dollars being allocated to the US upstream space in 2021."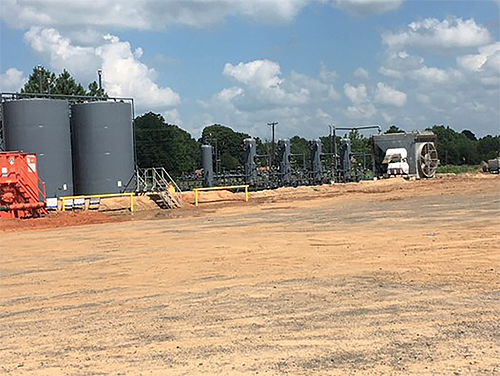 Future plans
During the DUG Hayesville presentation referred to previously, Doug highlighted some additional longer-term initiatives that were on the agenda for Sabine. These include forming long-term relationships with oilfield service providers and becoming the operator of choice for mineral owners and also companies that have acreage with development potential. He also mentioned creating long-term relationships with communities in which the business operates and that area is one where Sabine is focusing attention. "In Houston, we already support Christo Rey high school, which focuses on giving minorities a great education and has a record of success. In the field, we support our first responders," comsaid Doug. "For 2021, we have increased our budget for community support and will expand our outreach."
If 2020 was the year that the team at Sabine had to prove to Osaka that it had made a good deal, then it seems clear that its ambitions have been achieved. Going forward Doug and his colleagues have a firm strategy and development plans in place to continue its upward growth trajectory, including targeting natural gas weighted acquisitions in regulatory friendly basins, moving into the midstream space and looking at marketing opportunities closer to the burner tip. "We see the company growing over the next several years and then moderating growth to provide free cash flow to Osaka," he said. "We are very proud of our employees and also the great relationship we have with Osaka."
At the time of the announcement of the acquisition in December 2019, Doug was excited to establish a relationship with Osaka and stated his appreciation that Osaka Gas USA recognized Sabine's exceptional talent. "We look forward to helping Osaka Gas USA realize its plans to develop the Sabine assets and use our management team and employees to be a platform for growth in the United States," he commented. Writing about the accomplishments and performance of the business exactly 12 months later, Sabine has not only lived up to its potential, but looks set to continue to prove its worth and advance itself on its journey to further success.
Sabine Oil & Gas Corporation
www.sabineoil.com
Services: An independent oil and natural gas company