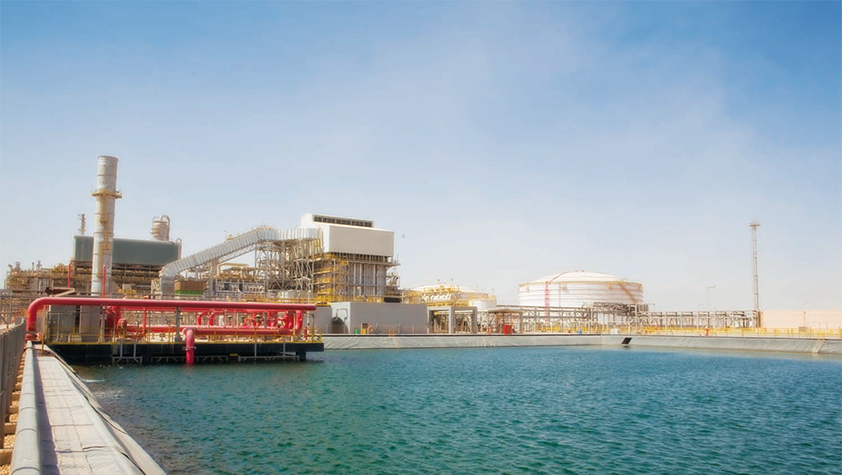 Salalah Methanol Company L.L.C.
Exceptional performance
Salalah Methanol Company L.L.C. (SMC) owns and operates a newly established methanol production facility in the Salalah Free Zone located near the Port of Salalah. The company was founded in February 2006 and is wholly owned by Oman Oil Company S.A.O.C. (OOC).
In turn, OOC is a commercial company wholly owned by the Government of the Sultanate of Oman, which was incorporated specifically to pursue investment opportunities in the energy sector both inside and outside Oman. As such, OOC plays an important role in helping diversify the Omani economy and to promote Omani and foreign private sector investment.
At a total cost of $900 million, the facility's commercial production started in May 2010.By February 2013, less than three years after start-up, SMC had achieved three million tonnes of methanol production. This is a world-class performance for a new plant. In 2012 alone SMC produced around 1.1 million tonnes at more than 100 per cent of capacity utilisation.
On average the facility has the ability to produce 3000 tonnes a day of methanol. Alongside the plant itself, the site consists of related utilities, off-sites, and export facilities. "We are what is known as a black start plant in that we have captive power generation on-site," explains Awadh Al-Shanfari, CEO of SMC. "We also maintain water desalination, boiler feedwater preparation, auxiliary steam generation, condensate/water treatment facilities, instrument air/plant air and nitrogen generators, and effluent and sewage treatment plants."
The methanol is produced from natural gas supplied to the facility through a 24-inchpipeline provided by the Ministry of Oil and Gas through the Oman Gas Company. The final product is exported from the Salalah Port Company facilities, which are in the immediate vicinity of the site.
ICI technology is used for carrying out the production provided through Jacobs Consultancy by way of a basic engineering and FEED package for the facility. Johnson Matthey provides the initial charge of catalysts.
As to the choice of product, Awadh explains: "Methanol is the simplest alcohol compound. It is a commodity chemical, and can be used to produce many different products. In particular methanol is a basic 'building block' for the production of plastics, paints, and man-made fibres. It is also used to make an important gasoline fuel additive. This is why we chose methanol, as it's a very versatile product."
Since its launch, SMC has continued to impress with its performance. A Methanol Plant Benchmarking Study carried out by Johnson Matthey/ABB for 17 plants places SMC in the topfive globally. It has also been recognised as the best company amongst Oman Oil Subsidiaries based on performance.
This isn't only in terms of production volume. SMC has achieved more than two million manhours without a lost time incident (LTI) as of March 2013 in the operating phase, and a peak of around 16 million man-hours without an LTI during construction phase. Health and safety for all employees and contractors at the plant site is the highest priority for SMC. Various ongoing and future improvement programmes including Operational Excellence, Corporate Risk Management, Enterprise Performance Management Systems (EPMS) and Integrated Management Systems are being implemented to improve processes and enhance this performance even further.
From an environmental perspective, even at the early design stage, SMC invested heavily in measures to minimise the impact of its activities. This includes processes like using all treated effluent water in the 37,000 square metre green belt area within the complex, and a fully equipped onsite laboratory for the completion of regular environmental checks.
"Our greatest strength though is our people," highlights Awadh. "Since we started the plant we have had to train our own people in methanol production, and this is from two sides – technical skills and soft skills. This has included things like safety, management, HR, leadership management, and negotiation skills. Our strategy from day one has been to invest in people and we are very proud of what we have been able to achieve together."
These initial years certainly seem to have put SMC well on the way to achieving its vision of being globally recognised as the Omani flagship model of excellence in the hydrocarbon industry, with sustainable growth and best returns for all stakeholders. Maintaining this momentum, this year SMC is continuing to look at ways of developing the performance of the plant by beginning with de-bottlenecking, which should leverage benefits in energy optimisation and increased production.
Beyond that SMC has expansion plans, and is looking into the feasibility of downstream products. Casting an eye back at how far SMC has come since its formation Awadh describes the company's pride in its achievements: "It was a challenge for us to build the plant, but we achieved it within time and budget. We achieved one of the fastest start-ups of any methanol plant, reaching 100 per cent on specification methanol production within twelve days – from first introduction of feedstock natural. We are very proud of our performance so far in all areas and will continue to build upon this," he concludes.
Salalah Methanol Company L.L.C.
Services: Methanol production facility