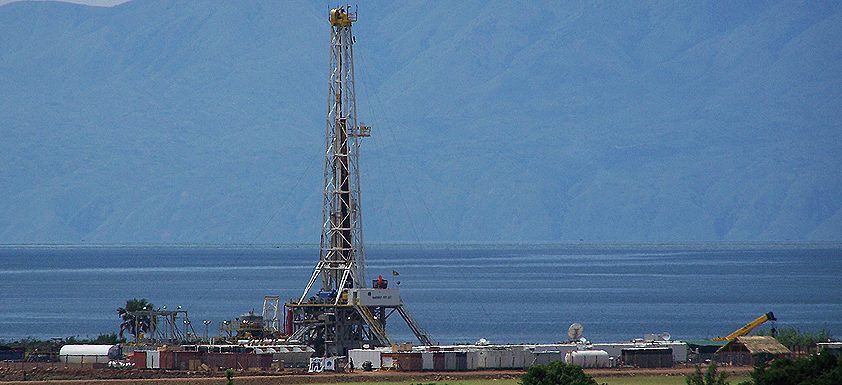 Samchem Drilling Fluids and Chemicals
Mine of information
Samchem Drilling Fluids and Chemicals (Samchem) is Africa's largest supplier and stockist of drilling fluids and chemicals to the mining industry.
It offers a wide range of drilling fluids, and specialises in the manufacture of foams and biodegradable lubricants. Its product range also includes chemicals for the clay brick and tile industry.
Grouting products appear at the top of Samchem's very comprehensive product list. These important niche products can very effectively and efficiently seal fissures in mines. Samchem's website (www.samchem.co.za) gives more details as to how these products are used: 'During the formation of the earth's crust caverns, some small and some very large fissures were formed. In these caverns large amounts of water collected, which is exposed to huge pressures due to the weight of the overlying rock. If any exploration occurs, the water will seep through any fissure that is created in order to release that pressure. As a result of this, water leakage can occur in any mine, depending on the surrounding geology of the area.
'In the past this was dealt with using ordinary cements with additives that enhanced certain properties of the cement – a good example being calcium chloride. However, cement has certain drawbacks. Due to the fact that it contains relatively large solid particles, it can't penetrate very fine fissures. The setting time of the cement was also too slow to seal some of the fissures. This was
especially so where the water pressure was relatively high.
'In spite of this, cement remains relatively cheap and so for very large caverns it will still be used in most mines today. It is also very easy to apply with relatively standard equipment. Chemical grouts on the other hand are expensive in comparison to normal cements and sometimes require specialist knowledge in the application of the grout. They do however have their niche in that they can be manipulated in terms of their setting times and they can also penetrate very fine fissures due to their extremely small particle size. This leads to more effective sealing of water and an extensive saving of time due to the efficiency of the chemical grouts. In turn this means substantial savings in time and ultimately money for the end customer – the mine.
'This had led to the development of the chemical grouting market and an acceptance of the chemical grouting means of sealing water and methane in underground mines.' Clay brick processing chemicals are another area where Samchem's hands-on participative approach has led to a long association with the industry. Following extensive investment into research and development, Samchem has created a range of products to enhance the performance of clay, reduce costs and solve problems associated with the production of products made from clay based raw materials.
Chemicals are added to low-plasticity clay mixes to increase both plasticity and extrudability. By adding chemicals you can increase the content of non-plastic material in the clay mix, thereby reducing extrusion material costs and extending life of clay reserves. Other benefits include lower power input requirements, reduced water demand allowing savings on reduced drying costs, less wear on machinery and higher wet and dry strength resulting in improved yields.
Samchem is also helping manufacturers handle increasing demands to comply with environmentally related restrictions. One of the major problems experienced is dust, and as a result of its experience in associated fields, Samchem has developed a range of chemicals to assist with dust suppression in both materials handling and roadway maintenance environments.
A wide range of manufacturing, domestic, and industrial activities, including construction, agriculture, and mining, generate dust. Although unavoidable in many minerals processing operations, the escape of dust particles into the workplace atmosphere is undesirable, as excessive dust emissions can cause both health and industrial problems such as health hazards, risk of dust explosions and fire, damage to equipment, impaired visibility, unpleasant odours and problems in community relations. But the greatest concern is the health hazard to workers who are excessively exposed to harmful dusts.
Samchem's range of dust suppression products include EMD-S, a proven dust suppression agent formulated from blends of highly active hydrocarbon surfactants and stabilising agents, EMD-U, an environmentally friendly dust suppression agent, especially formulated for underground suppression created by materials at transfer points, and REDS, a specially formulated product to protect gravel road surfaces and eliminate dust.
Alongside the products mentioned above, Samchem is also the biggest stockist of locally made and imported drilling polymers in Africa. It exports to 18 countries in Africa, as well as to the Middle East, Chile, Australia and Europe.
Samchem is part of the Imdex Limited group of companies, an Australian publically listed, drilling products and services company. Imdex provides drilling fluids and leading downhole instrumentation to the mining, oil and gas, water well, and civil engineering industries worldwide. It has operations in all significant mining and exploration regions throughout the world and employs some 300 staff. The company has a presence in all significant mining and exploration regions, and has the global profile and resources to ideally position it for extended growth in future.
Samchem Drilling Fluids and Chemicals
Products: Drilling fluids and chemicals