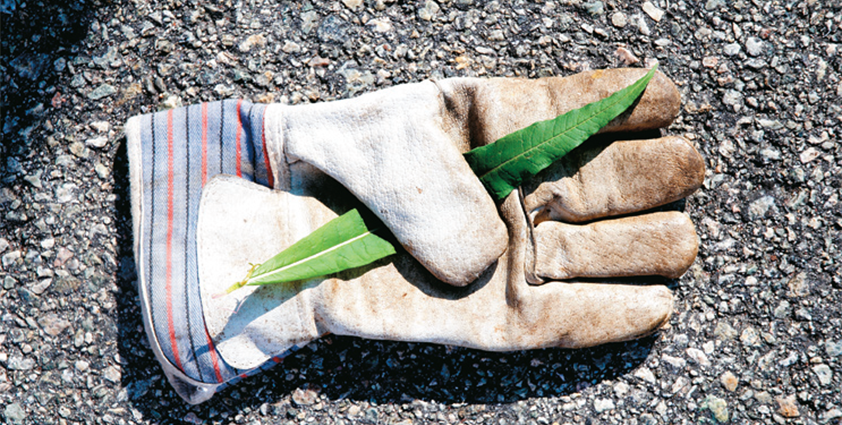 Turning waste to value
Founded in Norway in 1967, SAR is a leading provider of total waste management solutions to both the onshore and offshore industries.
SAR amassed a turnover of over €40 million in 2008. Operating from six service locations (Stavanger, Bergen, Florø, Kristiansund, Averøy and Hammerfest) along the Norwegian coastline, SAR has three recycling and processing plants and a total of 25,000 m3 of tank storage. All locations are equipped to perform required operations, with the main office located outside Stavanger near Tananger Base. All the company's operations are certified in accordance to NS-EN ISO 14001, and its vision is to be the preferred supplier of total waste management solutions to the Norwegian market whilst developing services and solutions to meet the international market.
Sales and marketing manager of SAR, Terje Bakka, outlines the company's key strengths: "We display integrity and quality in all of our services, and by offering total waste management we are able to provide a complete service to our clients. We also work closely with all local authorities and relevant parties to ensure communication is upheld at all levels. In addition, our environmental department offers waste chain management counselling, training, green audits, GAP-analysis, risk evaluation, and certification to our customers."
In addition to counselling and training, the range of services provided by the company also includes treatment, rig and tank cleaning services on vessels and onshore storage tanks, and the processing and disposal of drill cuttings, oil sludge and other drilling wastes. SAR also provides transport, sorting, disposal and recycling of hazardous and industrial waste, reporting to authorities and supplying any relevant equipment needed to help customers manage their own waste. Throughout all of these operations, SAR places the highest priority on health, safety, environment and quality (HSE&Q), ensuring that all of its work is carried out in accordance to BAT & BEP. It also has all of the necessary licences in place relating to the handling of industrial waste.
The SAR Group includes four separate business units – three of which are based in Norway and one internationally, in India. These are SAR Treatment, dealing in water treatment and purification, SJT Renovasjon, which offers municipal cleaning solutions, SAR Metall, and, in India, SAR Chandra, which provides receipt, treatment, handling, processing and disposal of drill cuttings and other drilling wastes. SAR works with many esteemed customers in the industry, including some key players in the oil and gas sector such as StatoilHydro, Halliburton, Exxon Mobil, Total E&P and BP. Terje explains how his company maintains strong relationships with these clients: "The rules and regulations of this industry dictate that any waste created by a company is their property and their responsibility. That means that we have our customer's reputation to look out for. Companies will only want to work with responsible subcontractors, and that is why we strive to provide the best possible service in both efficiency and safety."
Terje elaborates on how this quality is maintained at all levels: "Even in the instances where we do not do the work ourselves, we ensure that all subcontracting is carried out by the most adeptly qualified companies possible. Equally as important in our quality maintenance is the abilities of our staff. All of our employees receive the best possible training in order to ensure that the SAR standards are always upheld."
These standards are present across all of SAR, including its Indian-based operations. SAR Chandra Environ is a joint venture with Chandra Logistics, and its base facilities are in Kakinada on the east coast of India. With facilities for receipt and treatment of drill cuttings and oil field sludge and equipment for tank cleaning, this business unit is a vital step towards the company's aims of globalisation. Terje discusses SAR's operations here: "We are very busy in India at the moment, having delivered a new tender there just last week that involved a large treatment contract for drill cuttings and in the Northern part of India."
The company is continuing to experience a great deal of success regardless of the difficult financial situation, according to Terje: "In all honesty, we haven't seen any significant impact from the financial crisis yet, which is pleasing. We may notice it a little bit later on, perhaps next year. SAR operates in a sector that has not been as severely affected as many other industries."
With this positive outlook, SAR looks poised to remain a key player in the total waste management solutions industry, as Terje concludes: "We are always looking to the future and new markets or possibilities. More new countries are joining the EU, meaning that more countries are being subjected to the EU's rules on waste management. Having to abide by these laws means having to place more focus upon waste management solutions, and companies like us are becoming increasingly important. We are also looking at possibilities outside of Europe as well, and I believe that regions such as the Middle East and North Africa will become valuable future markets to us as well."
SAR
Services: Total waste management