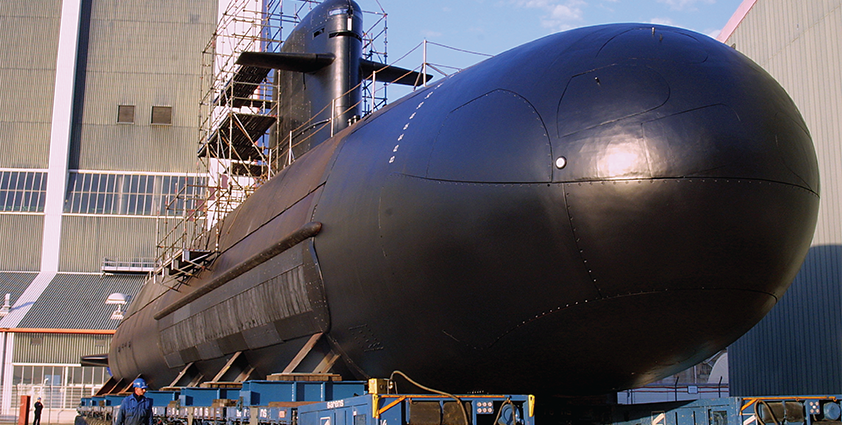 A lift to the top
In the last 12 months Sarens has continued to expand across the globe, particularly in Asia, the Middle East, Latin America and into Eastern Europe," says Wim Sarens, chief executive officer of Sarens Group.
"In tandem with this, the company has invested a further 100 million euros into developing and manufacturing new equipment. This investment assisted in the completion of the SGC120, Sarens' largest crane structure to date and one that went from conceptual design to testing in just 18 months. The SGC120 will undertake its first job at the end of 2011 and is just one example of the company looking positively towards a future that will be driven by its growth focused business plan."
Very much a family run business, Sarens Group traces its history back to humble beginnings in the 1930s when a man and his 12 children utilised a simple horse and cart to support forestry businesses with the transport of trees. The horse and cart later became a truck as wooden wheels were replaced with engines and in the decades that followed Sarens grew to become a specialist in the handling of heavy goods. Today it exists as a group of 30 companies that employ more than 2000 people and achieve annual turnover figures in excess of 350 million euros.
Sarens Group is a truly global brand and as such has first hand knowledge of which regions are experiencing particularly strong growth in the oil and gas sectors: "The company is seeing increasingly high levels of demand coming out of the Middle East, with Yanbu taking off in recent times," Wim continues. "In Latin America there are some significant oil rig new builds on the horizon and Australia will only become more active as various LNG projects get underway. There are also particularly high hopes for the Western Canada area, which has various oil sands projects nearing execution. Meanwhile Sarens has recently expanded into countries such as Russia, where a 600 tonne crawler crane is already in active service, Colombia, Mozambique, Namibia and Botswana."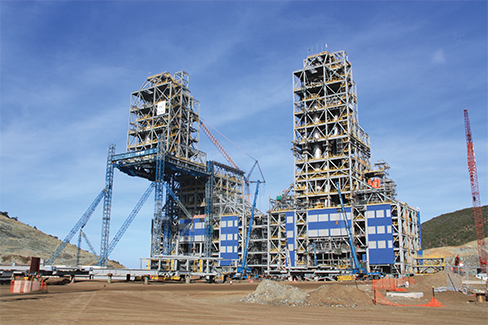 At present one of the most important developments within the company is the decision to open up its capital to potential investors: "Sarens has been a 100 per cent family owned business for nearly 60 years, and while this is something the company takes particular pride in, it is also well aware of the need to evolve and change where necessary. Over the last five years Sarens has invested more than 600 million euros back into its operations and plans to do even more in the five years to come. As with any business that has such an ambitious growth strategy, Sarens is actively looking to gain outside support through the form of equity injection," Wim states.
To attract outside interest in the company, Sarens Group can simply point to some of the key strengths and capabilities that have made it a dominant force in the heavy lifting market: "Sarens has always been an extremely customer focused organisation," Wim explains. "It is our belief that the customer is always right and therefore it is important to really listen to their feedback. It is this attitude that goes into creating repeat business, particularly with client project managers and site co-ordinators. Sarens knows that whatever the value of a particular contract is, the customer involved has a 100 per cent stake in the outcome and by acting as a responsible and reliable contractor, Sarens helps in making projects as successful as possible.
"This is a concept that Sarens' management team replicates worldwide, listening to all of its customers and always honouring the commitments it makes. The group allows the companies that operate under its name to work with a great deal of freedom when it comes to conducting business, but at the same time they are never far away from being able to access the global knowhow and the fleet, engineering and project management capabilities Sarens Group possesses. What the company has also noticed is that its customers are finding it increasingly difficult to follow the latest developments in heavy lifting and specialised transport services. Therefore having a technical specialist as a partner or subcontractor is becoming more and more fundamental."
Of course there are certain challenges that Sarens Group has to face on an almost daily basis: "As Greenfield projects become larger and more widespread, EPCM contractors are favouring the allocation of whole packages to a single heavy lift contractor. What this results in is increased upfront competition, something that favours the bigger players in the market and something that Sarens is working towards tackling head-on," Wim enthuses.
"Another development being witnessed in the industry is an increase in projects being carried out in increasingly remote locations. This obviously makes the whole project planning process more challenging. Take Western-Australia as an example, a region that has a very low unemployment rate, implying a serious shortage in skilled labour. To tackle issues like this Sarens has set up international teams tasked with recruiting and training technical experts from around the world," Wim says.
From a business point-of-view, Wim is all too aware of the difficulties the industry has faced in the past 18 months, mostly as a result of major projects being delayed: "Although everyone involved with Sarens Group has complete confidence that its long-term strategy is the correct one, the economic climate of the past two years has necessitated the need to make short-term tactical changes. In reacting to changes in the market the company made a very concerted effort to export equipment out of European areas, where work decreased, and into regions with better prospects. Today the market is much more positive and the belief is that over the next 18 months many parts of the world will return to positive growth."
This uplifting outlook is being matched by the plans Wim has for the company over the coming years: "The entire group will soon be brought in line with all ISO and OHSAS standards, thereby meeting its clients' expectations of receiving world class heavy lift solutions from a specialised transport contractor. Meanwhile 500 million euros has been set aside to invest further in the business over the next three years, so I think it is fairly safe to say that everyone will hear and see a lot more of Sarens Group in the future."
Sarens Group
Services: Heavy lift services