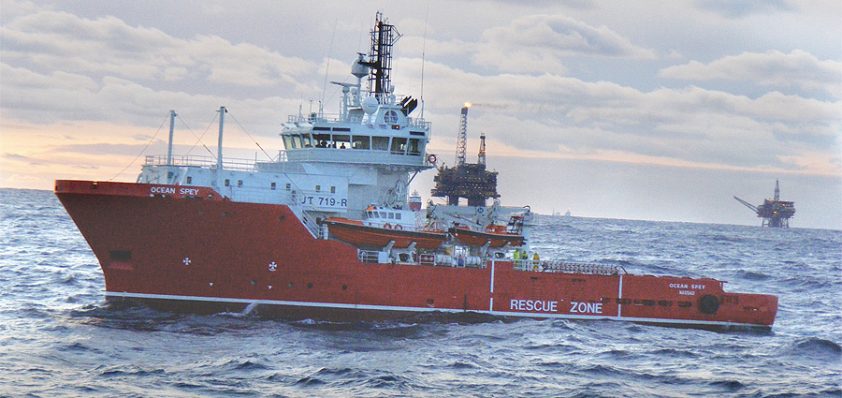 A strong position
Sartor Offshore AS was founded in 1988 by Karsten Høyland and Ove Gjerstad as an offshore support vessel supplier.
Based on an old family fishing and shipping company with longstanding traditions, Sartor has been operating in offshore support since 1974. The main office is located at Steinsland, outside Bergen, on the west coast of Norway – an area with a long tradition in ocean going fishing vessels, offshore and overseas shipping. The company specialises in the construction, conversion and operation of multi-functional offshore support vessels. This is a market that Sartor continuously works to develop. Since 1989, the business has worked closely with English, Irish and Norwegian operators and its vessels are currently operating off the coasts of the Netherlands, the Mediterranean, the Persian Gulf, the Far East, and in the North Sea.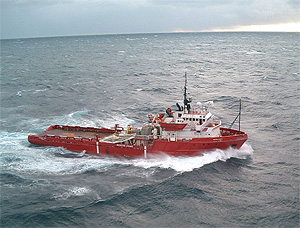 Roy Wareberg, CEO of Sartor Offshore, outlines the history of the company: "We started as a pure standby vessel owner but were constantly trying to develop the business. We're now focusing on MRV (multi role vessels), mainly in the North Sea, which means we will be able to assist the oil companies and rig owners with a range of needs. Most of our vessels have rescue capabilities. We also have some straight platform supply vessels (PSVs), which are operating on midterm contracts at the moment.
"We own a fleet of 23 vessels in total, making us a fairly large operator that is able to provide a range of services to our customers within the offshore sector. In addition we manage vessels for other owners. Our crews aboard each of these vessels are very experienced and provide a quality service. The size of our fleet and the experience of our crews form our main strengths, as it allows us to respond to almost all of our clients' needs. We've been in the business for a long time and we must constantly work to improve our business. We can see that the future lies in the application of greener services, so we are now focusing on the development of new methods of shipbuilding, focusing on cost-effectiveness and high levels of efficiency."
In light of this, Sartor has developed together with a designer, state-of-the-art new building design within a variety of its offshore support vessels, such as PSVs, diving support vessels (DSVs), remotely operated underwater vehicles (ROVs) and SBVs. The new designs are based on the company's aims to achieve higher efficiency with greener vessels; they offer low energy consumption, low emissions, high capacities and flexible solutions.
Roy describes two new vessels, which the company has just ordered from Chinese shipyards: "These are very complex multi-role DP II, supply vessels, and offer rescue, fire fighting, oil recovery and ROV services. They are specially built for work in the North and Barentz Sea, which are very rough waters. We see these as a positive development for the future as they are greener and cleaner than previous models, with lower NOX and CO2 emissions (full hybrid propulsion system and clean ship super notification). We're trying to look into every opportunity to save the environment, as we believe it's important for our industry to work to reduce pollution and improve efficiency. In this way, we can save costs as well as the environment."
In terms of the current financial crisis, and its effect of the oil and gas industry, Roy is confident about future opportunities for Sartor: "With the falling oil price and the credit crunch, we're holding our breath and waiting to see what will happen in the future. We're reasonably relaxed about the situation because we have a good stable crew, enough vessels to support our clients and our financial position is very strong. "However, it's difficult to tell the direction the industry will take and so we're looking into all opportunities as they appear, taking into account the risks and benefits associated. We believe the economic crisis will still bring fresh prospects for the industry and as we are a fairly large company with a good strong fleet, we are in a good position to take advantage of them as they arise."
With the current uncertainty in mind, Roy goes on to describe his future vision for the company: "We want to demonstrate to our clients, investors and our crew that we are in a stable position and that we want to establish long-standing relationships with all of them. For this reason, we want to renew nearly half of our fleet over the course of the next three to five years, and so we are looking at vessels available on the market; both in the long and short term. We're particularly interested in more advanced MRVs to replace our current models. Moving forwards, we aim to stay within the supply and oil service segments in the North Sea, which remains our main focal area, as well as establishing some long-term contracts to take us into the future."
Sartor Offshore
Services Multi-functional offshore supply vessels