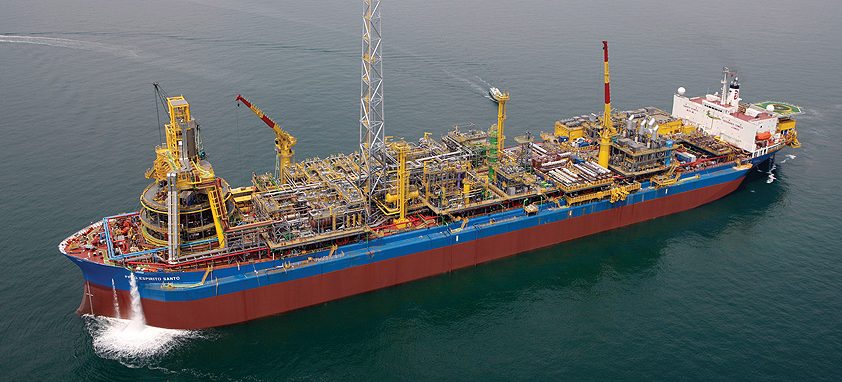 Talking turnkey
SBM Offshore N.V. offers a diverse range of services, including floating production units (FPU), floating production storage and offloading systems (FPSOs), drilling rigs, crane vessels, mooring systems and semi submersibles.
The company is the management holding business within a group of international companies, working as suppliers to the offshore oil and gas industry across the world. The business commenced its offshore activities in the early 1950s and subsequently became a pioneer in single point mooring (SPM) systems, dynamically positioned drilling vessels, jack-up drilling rigs, and heavy offshore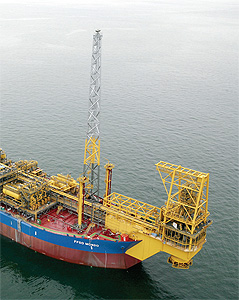 cranes.
Investor relations officer, Sebastiaan De Ronde Bresser, outlines the company's main markets: "We are a public listed company on the Dutch stock exchange, the AEX. We have four execution centres in the world – in Rotterdam, Monaco, Houston and Kuala Lumpur. Out of these centres we design, engineer, project manage and supervise construction of FPSOs. Once built, they are either leased to our clients on a long-term charter or they are sold on a turnkey basis. We also operate the lease fleet from the Monaco office.
"We employ approximately 5000 people, which are split between half working for the fleet operations and 2500 working for project execution activities. Our capacity in project execution is 3.5 million man-hours and with that we can run six to eight major construction projects at the same time. In terms of delivery, that means we can supply three units on a yearly basis."
SBM Offshore's present activities include the engineering, supply and offshore installation of SPM systems for offshore loading and unloading of vessels. It is also involved in the permanent mooring of offshore oil production and storage vessels, as well as the turnkey supply of complete floating facilities for the production, storage, and export of crude oil and gas. In addition to the supply of systems on a turnkey basis, SBM also owns and operates the FPSOs. These units are contracted on long-term charters, which includes operations, to oil companies in various parts of the world.
Sebastiaan continues, discussing SBM Offshore's key strengths and market prospects: "We obtain a lot of knowledge from our 150 years of operational experience, with 20 units in operation, demonstrating the capabilities of our designs. We also have all the knowledge and technology to build a complete FPSO in-house. Although we sub-contract all of the construction, we carry out all of the engineering, design and installation ourselves. We are a one-stop shop, creating strategic partnerships across the world to establish business opportunities with major national oil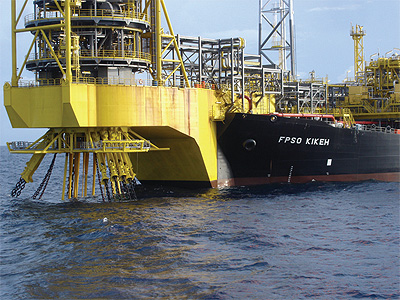 companies.
"In the long-term, the next main source of energy will be liquefied natural gas (LNG); we have been developing in this area for the last two years in a joint partnership with Linde, which is a Germany-based global leader in the process of hydrocarbon gasses. We always take our environmental responsibilities very seriously and try to design as much as possible within the parameters of our client, who requires environmentally friendly systems."
In January 2004, SBM Offshore created its gas and power division to develop both the technology for the offshore production of LNG and the infrastructures to handle the liquid gases from the production sites to the delivery points. There have been several projects within this field, however, SBM Offshore regards the LNG FPSO as the most important; it is a means to cost-effectively develop "stranded" gas reserves that were previously perceived as either being remotely offshore, impractical or uneconomical for development.
In providing a solution for floating liquefaction of natural gas, the industry may readdress the way it values gas assets and, as a result, major players in the oil and gas industry are likely to be highly interested in the LNG FPSO. Linde and SBM Offshore have finished the technical phase and are now actively pursuing several commercial opportunities. Given the expanding global LNG market, developments in this field are considered a major factor in the future growth of SBM Offshore. The ukfirst application is expected to be delivered and operational by 2013.
Sebastiaan concludes, outlining where he sees the company heading in the future: "In the next couple of years we will continue to focus on floating production systems and increase our lease fleet while also supplying on a turnkey basis, providing us with funds to finance the lease fleet. We have seen a sufficient indication that there will be a big demand on this side of things; Brazil is huge and in Angola they seem to find oil every time they drill. Nigerian investments will pick up as well. The more traditional markets are also still growing and we're expecting more resources to be found in other areas of the world, as seismic activity is so high."
Currently, the market continues to maintain a strong demand for SBM Offshore's products. The company's selective strategy in pursuing new projects, with high added value, is producing promising results. Both its lease and turnkey segments are anticipated to provide good quality orders, both now and in the future, with several expansion opportunities probable in the forthcoming years.
SBM Offshore
Products / Services Turnkey production units