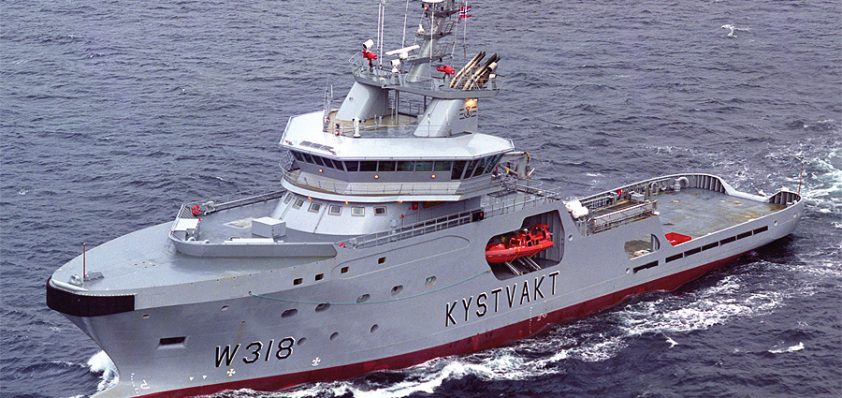 Scandinavian Electric Systems
Electric dreams
Based in Bergen, Norway, Scandinavian Electric Systems (SES) specialises in the development, production and installation of electric system solutions and products for its clients in the international marine market.
These include marine power plants in low-voltage with an output range up to 24,000kVA. The company is renowned for unique electrical propulsions systems such as its active front-end systems, components and services for a variety of ship types within the low voltage area. Furthermore, SES is committed to quick response times, flexibility and services and operates a wellregarded after-sales service.
The company also provides supervision of total projects, training, testing and other starting equipment as well as products such as frequency converters with integrated software, power management systems, Black-Out Prevention Systems (BPS) and clean power systems, such as rotating or static converters. Furthermore, it offers advisory services concerning calculations on short circuits, total harmonic distortion, power flow selectivity and required starting kVA. Whether SES provides the full turnkey solution or a single component, its objective is still the same, to provide the client with products with high operational performance and optimal operational economy.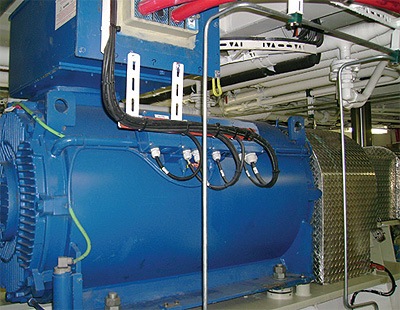 Outlining the company's rapid expansion since it was formed less than 25 years ago, Jan Berg, SES's managing director, says: "The company was founded in 1984 and began with one marine department and one industrial department, across which about five or six people were employed. Over the last three or four years the growth of the company has doubled every 12 months. Today we employ approximately 170 people and are one of the leaders in the electric system integration market alongside companies such as Siemens and ABB.
"As well as the main offices in Bergen, we work alongside our production company, Scandinavian Electric Austevoll ( SEA). We have also recently acquired a company in Poland, which is now called Scandinavia Electric Gdansk and have a further subsidiary in Rio de Janeiro, Brazil. We are active in a number of regions and plan to open a further office in Singapore later this year. SES is a company that displays a great deal of technical innovation, is very flexible and also dynamic. We are able to develop systems that are advantageous to our customers in the marine sector because we have so much inhouse knowledge of the market segment."
Such understanding was underlined last year when SES was awarded a lucrative contract for the production and delivery of electrical andautomation systems for two jack-up vessels. The work, which is ongoing, was commissioned by Lamprell in Dubai. It specifically comprises the design, engineering, production, testing, delivery and commissioning of four diesel generator sets, electrical main and emergency switchboards, frequency drives, four 1500 kW propulsion motors, automation systems and DP systems. The company's subsidiary, SEA, has been charged with supplying the switchboards, cables and installation material. When completed, the four legged jack-up vessels will be used for offshore maintenance and well intervention in shallow waters up to 50m in the south of the North Sea.
The work is running alongside a project that SES is carrying out in Brazil. Alongside its Brazilian subsidiary, it is fulfilling an order for the main electrical equipment for four vessels owned by Companiha Brasilera De Offshore (CBO). For each ship the contract comprises two shaft generators and four drive motors with the Rolls Royce designed vessels' UT715 LE expected to be delivered later this year and into 2009. Speaking at the time, Jan said: "This contract is very important for us and gives us continuity of our market in South America. Although the market has not been very large in the last few years, we are expecting major growth and further investments."
More than a year on and Jan remains confident that SES can increase its standing in this increasingly prominent region. "We are still working on further establishing ourselves in the South American market sector. We have a foothold in Brazil but we are also looking to other countries in the continent such as Argentina, Venezuela and Peru. The Far Eastern market looks very promising for the future as well, particularly in Singapore."
SES's progress in the coming years is likely to be aided by the increasing emphasis on environmentally sustainable solutions it has implemented. One of the emerging products from its vast portfolio has more than proven its green credentials, cutting in half the fuel consumption of a coastguard vessel during tests. Looking forward, Jan believes the company's prosperity will be shaped by such systems. "Inaddition to the existing electric products and solutions, we have also developed some hybrid systems. We believe we are five years ahead of some of our competitors in that area, which will obviously be a huge advantage. Our aim for thefuture is to become the market leader for both diesel propulsion systems as well as energy saving and environmentally friendly equipment," he concludes.
Scandinavian Electric Systems AS
Products: Electric system solutions