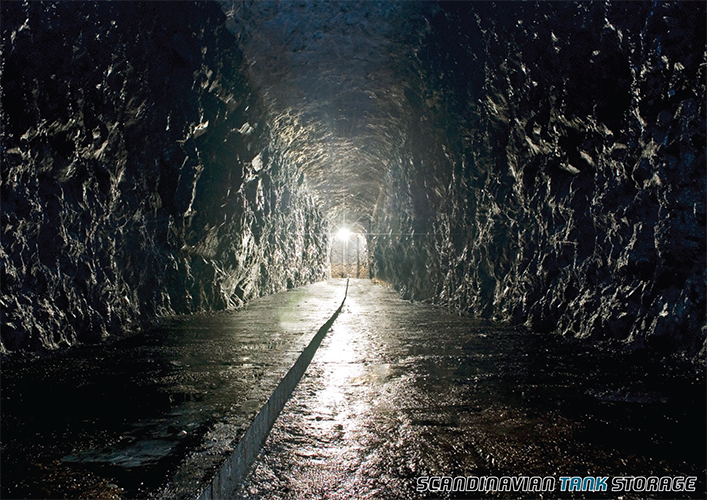 Scandinavian Tank Storage AB
A secure partner
Founded in 1993, Scandinavian Tank Storage (STS) is Sweden's largest independent storage company offering storage in both caverns and tanks. Through its six international ports, including a 600,000 m3 crude storage facility in Gothenburg, STS is able to offer flexible and innovative 24-hour solutions to its clients' storage needs. Its flexibility allows STS to store a range of products and quantities across its facilities located in Arendal, Gothenburg, Malmö, Karlshamn, Norrköping and Gävle. Furthermore through its subsidiary company, Atlantic Tank Storage (ATS), STS is able to offer the storage of clean products in Iceland at its Helguvik, Hvalfjordur – Litli Sandur and Hvalfjordur – Midsandur facilities.
Through both acquisitions and long-term disposition agreements STS is able to offer large storage capacity for a host of products at competitive prices. Within Sweden and Norway for example, it offers storage solutions for bitumen, fuel oil, vacuum gas oil (VGO), gas oil, kerosene, jet A1, naphtha, gasoline and crude oil. Its Icelandic operation on the other hand encompasses 250,000 cubic metres of storage and is focused on clean products such as gas oil, kerosene, jet A1, naphtha and gasoline. "Originally STS was operated as transit storage company," explains CEO, Leif Larsson. "As time went on we changed the overall strategy so that today we have a good mix of regular deliveries. While some of our business is still in transit storage, we also have distribution, arbitrage and strategic storage."
Throughout it history STS has worked with both clients and local authorities to ensure that it is able to deliver the right solutions for its customers' needs. On the 1st January 2015 the EU's sulphur directive came into force requiring all vessels within the sulphur Emission Control Area (SECA), which includes the North Sea, Baltic Sea and English Channel, to use lowsulphur marine diesel. According to the new regulations the maximum permitted amount of sulphur in marine fuel is now as low as 0.1 per cent by weight. To assist vessel operators to bunker in the area Copenhagen Malmö Port (CMP) and STS have jointly invested in the port of Malmö to create a dedicated bunkering quay with an associated terminal facility. Furthermore, Statoil will act as the fuel supplier for the new venture. "Malmö is strategically located for this type of activity, since more than 40,000 vessels a year pass through Öresund. We are naturally delighted that Statoil has chosen Malmö and ourselves as the strategic location and partner for fuel distribution," Leif says.
Scandinavian Tank Storage STS2places great importance on undertaking all of its operations in a safe and sustainable manner, while ensuring that its facilities are equally environmentally responsible. The conditions through which STS governs its operations are determined through a permit granting system in accordance with current legislation. Further to this the company continuously adapts its working methods in tandem with the latest findings within the environmental sciences. As such STS maintains a philosophy of corporate responsibility and a holistic view encompassing best practice, environmentally responsibility and basic trust between all parties, which represents one of the company's core values.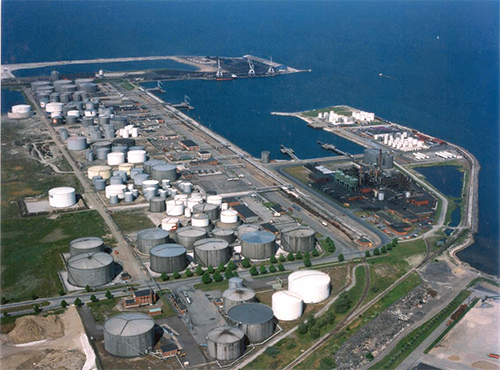 This dedication to responsible operation was recognised in 2013 when STS was awarded the prestigious Gothenburg environmental award, which was presented at the annual Energy Port Day. Each year the Port of Gothenburg hands out the Energy Port's environmental award, with STS being awarded the accolade, among other things, because of its ability to work proactively with improvements based on customer needs. "It is one of the company's main focuses to be environmentally responsible and to comply with all the rules and regulations," Leif elaborates. "In Sweden as well as the other Nordic countries, there are very strict environmental regulations and we are at the forefront of those. In Malmö for example we do work that is not yet necessary to comply with regulations as well as some cleaning up of the local area. We also carry out a lot of research to stay ahead of the curve regarding these issues and have regular contact with environmental authorities."
Presently STS controls a total of around three million cubic metres of storage capacity across Sweden, Norway and Iceland. Through a broad range of flexible storage solutions and a dedicated focus on environmentally responsible and sustainable operation the company has earned a trusted reputation among its clients. These include the major operators and trade houses within the oil and gas industry and beyond. As the company continues to grow it will reply on its dedicated workforce to enable it to seek new opportunities throughout Europe, as Leif concludes: "We are a well known company in the market and we have a good reputation, because our staff are dedicated and very professional and have a personal attitude to the market. Traders and businesses like to do business with STS, because we take a personal approach where we care about customers and take care of them. Within the coming year we will do a lot of upgrading in our current terminals and over the next two to three years we will look at further expansion through the acquisition of new companies and terminals in Sweden and its neighbouring countries."
Scandinavian Tank Storage AB
Services: Independent tank storage
Issue 122 July 2015