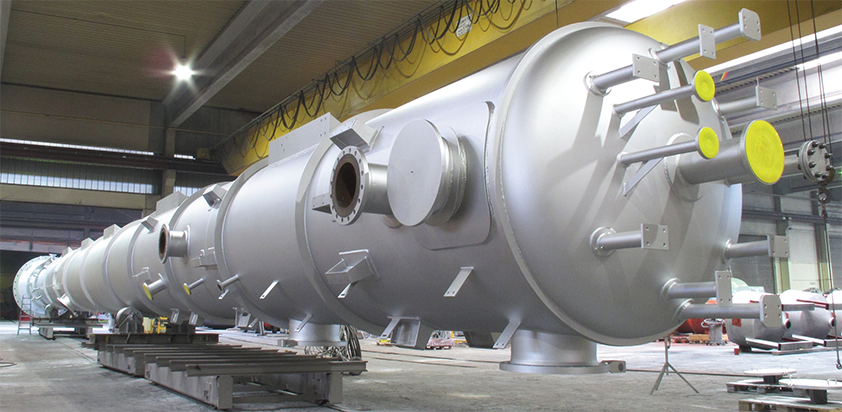 Protecting your interest
An established figure in its field for approximately 90 years, Schneider+Co has become a name synonymous with the highest standards of quality, solidity and reliability.
Known for providing premium protection solutions for large scale steel and non-ferrous metal services, it is one of only a small number of companies active in Europe that is able to offer a full range of services for the last stage of industrial production processes under one roof.
"The company is primarily active in the oil and gas sector, providing surface technology and engineering solutions," says Jörg Doege, managing director of Schneider+Co. "From its large factory premises it offers everything from blast cleaning and the application of different surface coatings to heat treatments, as well as industrial packaging and logistics. In addition to its oil and gas operations the company has started to venture further into the offshore wind market where there is a growing demand for the high value corrosion systems that Schneider+Co offers."
Very much a global business, Schneider+Co's customers mainly consist of pipe traders and piping companies and can be found in a number of German speaking countries. Product exports make up a significant part of the company's turnover and its solutions are shipped as far afield as the Middle East and South East Asia. These customers, like all of those that have called upon Schneider+Co's expertise in the past, have done so because of the company's sterling reputation for quality and its ability to constantly evolve and adapt to new industry trends. This flexibility has allowed it to gain considerable success from what is arguably a niche, specialist market.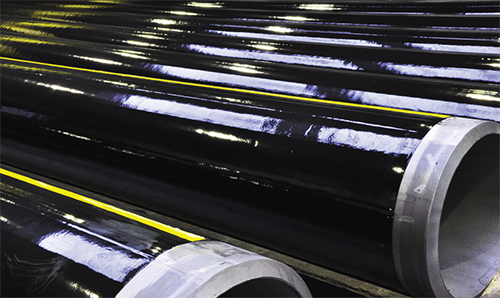 Such a niche market still has to respond to the considerable challenges that exist within the oil and gas sector, a fact that Jörg is only too aware of: "This field of the industry is just as answerable to the strictest of standards and specifications as any other and like any other company operating in it, Schneider+Co simply must meet these at all times. One of the reasons behind the company's good fortune over such a long period of time is the fact that not only has it always met its requirements, it has done so at a reasonable cost that has not been detrimental to the business."
Until August 2011 the company was only able to offer its coating products to customers with new structures about to enter service. This has since changed with the forming of Schneider+Co's daughter company, Schneider+Co Protec Service: "This company is equipped to go onsite to construction zones and work on existing pipelines and existing structures," Jörg explains. "Not only was the decision made to pursue this work in order to fill a gap in the market, it also now allows the company to advertise itself as a truly one-stop-shop for all of its customers needs. It means Schneider+Co can offer its clients the coating, sourced from its factory, transport it to the construction area and then carry out the finishing onsite. What this complete service also allows the company to do is respond quickly to all its clients' needs."
In line with this forward thinking approach, the company has always endeavoured to develop new products and application methods: "At present Schneider+Co is working on several new solutions, for instance a series of polypropylene and polyamide coatings," Jörg continues.
This work becomes even more important when developing new materials and products to be used in certain harsh climates, during which process Schneider+Co often works hand-in-hand with other well known coating material suppliers. Another change in the market that the company is working to adapt to is the growing need for application companies to reduce their emissions levels. In order to meet its responsibilities and adhere to these strict regulations the company continues to pursue even greener forms of coating material.
Even with its daughter company having a full order book taking it well into 2012, Schneider+Co is still taking a level headed approach to its operations and what the future may hold for the company: "2011 has been a challenging year in many ways with the industry seeing a particular lack of projects coming from within the European pipeline market. Despite this there have been signs of an increase in activity towards the latter months of the year and optimism is high for 2012, which will see a number of larger pipeline projects getting the green light to commence operations. The number of these projects is expected to rise even further over the next five years and in preparation Schneider+Co will continue to build up and improve its infrastructure and business model in order for it to remain one of the most active participants in the field of corrosion coating," Jörg concludes.
Schneider+Co GmbH
Services: Corrosion coatings