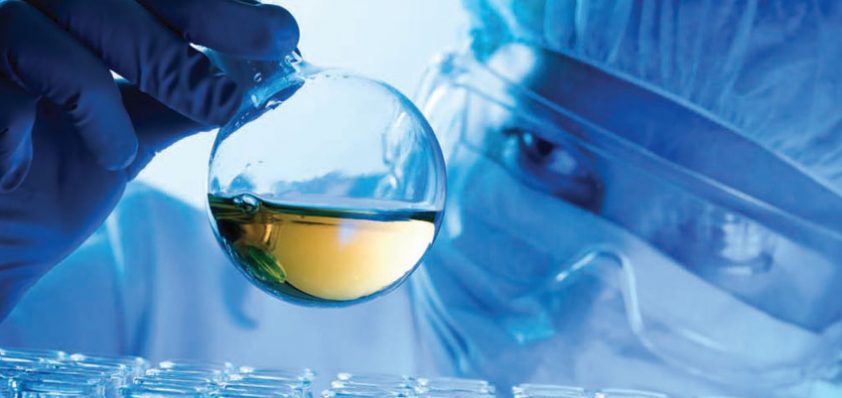 Scientific and Chemical Supplies Ltd (SciChem)
Tomorrow's science today
Founded in 1957 by Mr. J. R. Turton and Mr. K. H. Cartland, whose sons are today the company's Chairman and Managing Director respectively, Scientific and Chemical Supplies, or SciChem to many, specialises in the supply of a wide range of laboratory equipment, laboratory chemicals and science education equipment.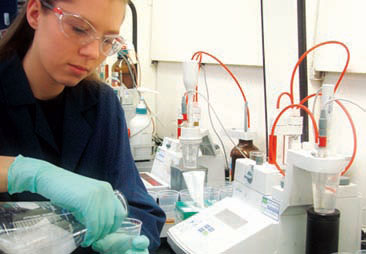 This means that the company is perfectly placed to supply its customers with everything they require to kit out and support an oil and gastesting laboratory, be it offshore or onshore.
"Initially based solely in the Birmingham area, from where it acted as a supplier to the motor and metal industries, the company has since grown into a national entity, dealing in various market sectors and in education," explains Colin Gibb, SciChem's Aberdeen branch manager. "In 1999, the company moved into Aberdeen where it has since become a supplier to a number of major oil firms, contractors and a great many of those supply companies that are providing materials and expertise to clients throughout the industry."
The business has unquestionably grown in spectacular fashion over the last 20 years. Acquiring Hogg Laboratory Supplies Ltd in 1997, as a way of consolidating its position in the science equipment market, the company followed this up two years later with the securing of two major, blue chip sole supply contracts. The year 1999 also saw SciChem establish its Aberdeen and Cork branches to support its growing industrial laboratory supplies business. The years since have also seen it make further business and property acquisitions in order to meet increased demand.
While the majority of its customers are based in and around Aberdeen, SciChem does have a track record of supplying equipment and products to those operating in Europe, North and West Africa, and even as far afield as Brazil, through third party agreements and partnerships. "Customer service has always been at the heart of what makes SciChem a leading player in its field," Colin enthuses. "Clients can have the peace of mind of knowing that if they are not sure of what product is best for the job, SciChem is on hand to advise them and make sure they end up with the right equipment for the job. Even if the product needed is something thatmay not fall into one of its core competencies, the company promises to find and supply it to them. It is able to do this as a result of the vast network of contacts it has made over the years and the unrivalled level of experience and knowledge it possesses."
Key to its long-term success is SciChem's ability to identify what the market needs ahead of time before relaying this back to its suppliers in a more efficient and effective manner than that which can be achieved by the majority of manufacturers: "Over the last two decades there have been countless times when SciChem has identified gaps in the market and times where the only product of a certain type was available to the oil industry, leaving a need for a whole new instrument to be introduced," Colin continues.
"An example revolved around the need for one particular customer to gain access to a small, portable laboratory centrifuge, which could be used for testing sediments and water content," Colin says. "Existing centrifuges commonly weigh in excess of 50 kilograms, making them extremely difficult for an operator to take to, and manoeuvre around, a platform.
"Through the combined efforts of SciChem and its network of contacts, the company managed to solve the problem by going out into the market and finding a smaller, portable instrument for the client to use. This is a prime case of SciChem doing what it does best and that is being ahead of the curve as it relates to the needs of the oil industry, while subsequently acting as something of an intermediary to its suppliers and manufacturing contacts, giving them the best opportunities to bring new tools and products to market."
Even with the progress it has made over the last two decades, Colin is well aware of the need for the company not to simply sit back on what it has already achieved: "To recall a recurring theme, it is crucial to SciChem's long-term prosperity that it keeps abreast of current testing trends in order to be constantly able to deliver its customers the very latest, cutting-edge products. At the same time, the company will endeavour to expand its customer network across the globe, while increasing its share of business in the North Sea, which it has no doubt will play a significant role in its future success for some time to come."
Scientific and Chemical Supplies Ltd (SciChem)
Services: Science equipment and chemical supplies