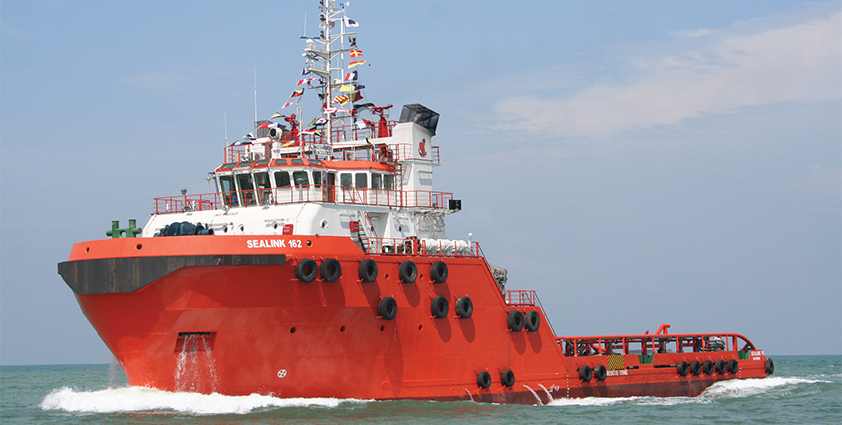 Sealink International Bhd
On course
As an integrated service provider, Sealink International's track record stretches from its home market of Malaysia across more than 20 countries from Australia and the Middle East to Europe and the US on the other side of the globe.
Although today the company is primarily situated in the oil and gas sector, it was founded in 1974 to support industries such as timber and logging. It wasn't until 1994 that Sealink International actually ventured into chartering vessels to the offshore oil and gas industry, and another three until its shipbuilding division was founded.
It is this integrated service capability that Sealink International sees as its defining quality. Whilst many shipyards in the region focus on building vessels for sale, Sealink International builds vessels on speculation, which are then either sold on to interested parties, or incorporated into its own fleet.
With in excess of 30 years experience in ship operation and charter management, Sealink International prides itself on providing clients with the optimum vessel for their needs from its growing fleet, which currently numbers around 40 ships. This includes various types such as anchor handling tug supply (AHTS), seismic support vessels, multi-purpose vessels, crew boats, platform supply vessels (PSV), landing craft, utility vessels, tugs and barges.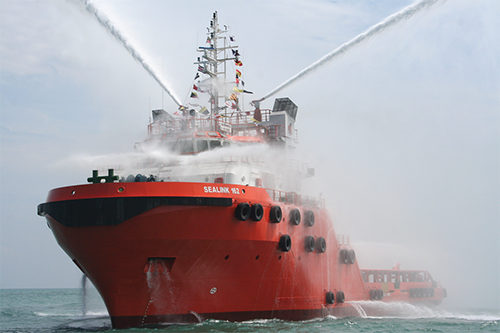 This range enables the business to penetrate within all areas of day-to-day oil and gas courseactivities from transportation of supply and personnel through maintenance work to diving and seismic support. Some of these vessels are currently contracted on a long-term basis working with notable industry names such as Shell, as well as on bareboat charters with various Australian clients working on behalf of Fugro, Talisman and CGG.
Despite the expansive capability Sealink International clearly already boasts, the company is currently engaged in a new vessel construction programme. Chartering manager, Paat Yuk Cheong elaborates: "We are building some new larger vessels aimed at certain markets such as Australia, Papua New Guinea and the Middle East where we see a lot of requirements coming up in the next year for projects. As such, we are investing in larger landing crafts, AHTS's, PSV's, and supply boats to cater to these markets. These vessels will bring a new ability to the business as a modern design of a more specialist type of ship."
Whilst these vessels have been designed externally, Sealink International is carrying out the complete construction process in-house. This makes use of the company's shipbuilding capabilities which are split between two sites – Sealink Shipyard Sdn Bhd (SSSB) and Sealink Engineering and Slipway Sdn Bhd (SESSB). Of these, SESSB is the most advanced, having been constructed in 2004, and boasts the latest technology in 3D modelling as well as other production enhancements. Between both yards, Sealink International is able to deliver a minimum of 15 vessels a year based upon the vessel size and complexity.
Although Sealink International is very well versed in the construction and subsequent management of its vessels, for Paat there is a third complimentary revenue stream that is currently missing from the business: "We are working on introducing a repair and maintenance division into the organisation to begin operating from 2012," he reveals. "This is one area that we see demand for in the market, but equally as a ship operator ourselves we have a need to repair and dry dock our own vessels. At present we have to approach a third-party yard for these services, which is not only more expensive, but it is also difficult to always secure the docking space when we require it. This in turn impacts upon our other operations. Therefore, by having our own in-house repair facility we can carry out maintenance work as required on the fleet, as well as for external clients."
By bringing these services in-house, Sealink International has the potential to drive greater value not only in terms of its own operational costs, but also for clients by increasing the availability of vessels to market. However, as Paat concludes, this is not the only development that he is keen to encourage in the business: "At the moment the market is quite challenging – although activity has picked up in the later half of 2011, the market rates have not increased as of yet. Therefore at present it is very much more of a charterer's market than an owner's market.
"In this respect, we are looking to diversify into more specialised boats for niche market applications, as opposed to offering the same spectrum of vessels as others on the market. These are the type of vessels that people don't really have just like that. I believe we already have the capabilities to offer such a service, but we will look to recruit some new personnel that have expertise in these type of vessels to assist with these activities."
Sealink International Bhd
Services: Ship construction and operation