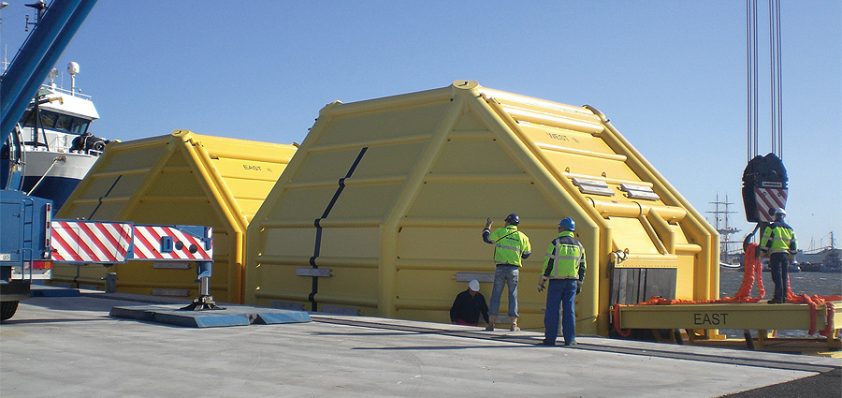 Personal approach
SeaMar Services B.V. is a leading agency serving company working in the offshore and shipping industries.
Based in Den Helder, in the Netherlands, it provides a wide range of logistics and management services, including vessel management, project management, crew management, vessel brokerage, logistics support and purchasing, agency services for vessels visiting Den Helder, IJmuiden or any other port in the Netherlands. It also supplies customs formalities, stevedoring, warehousing and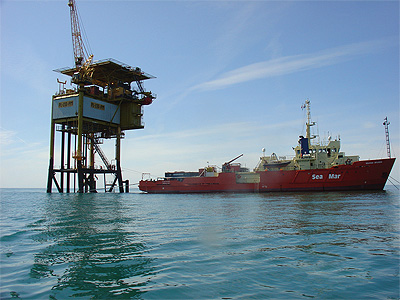 forwarding. Originally established by managing director, Leo Balkema, in October 2000, the business already boasts an impressive range of clients, including Technip, Acergy, Oceanteam, Subsea 7 and Bibby Offshore. It operates from offices in Den Helder, employing a small team with a wealth of experience in the industry.
Leo further describes the business: "SeaMar Services is able to guarantee a smooth operation for vessels visiting the ports at Den Helder, Amsterdam, Velsen- Noord, IJmuiden, Beverwijk and Rotterdam. We provide the A-Z of services for this sector; whatever our customers need, we can deliver it for them. This includes project management, storage, stevedoring, customs formalities, all kinds of forwarding by land, sea and air, purchasing, vessel management, brokerage and inspection. Also, we can deliver various guard vessels – if a client needs this type of vessel to oversee a subsea construction or to guard a specific area, we can certainly provide that.
"We have a small team, which is very experienced in the industry, and which is highly familiar with vessel management," Leo continues. "I, personally, have over 25 years of experience in the sector. When I started the company, my database of clients came from the 15 years I spent as operations manager, and then general manager, of DSND/SeaTeam in the Netherlands. My colleagues have also been working in this industry for very many years. Because of this, we are able to react quickly and competently to our clients' needs. We have been recognised by them for our flexibility and our know-how within our logistics operations. It is key to our success to ensure that lines of communication between ourselves and the customers are always open, and that we have a very personal approach."
Leo goes on to talk about certain SeaMar clients, and the work the company has carried out with them: "Our customers include DeepOcean, Acergy, Oceanteam and Fugro," he says. "Another example of a significant client is Subsea 7; we carry out all of their work when they are operating from the Netherlands."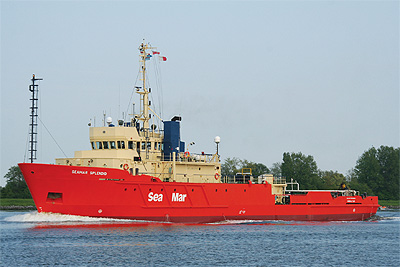 Alongside the agency work that the company carries out, SeaMar has also recently re-launched its subsidiary company, SeaMar Shipping. Leo elaborates: "SeaMar Shipping is a ship owning company, launched in 2001 to widen our service package. At that time I bought a four-point mooring support vessel called 'Inspector'. We then began to do underwater, pipeline and platform inspections in the southern sector, and the last job we did was for Devon Energy in Brazil, as part of a geotechnical project. After that I decided to sell the vessel, as she was becoming just a little too old. Our biggest recent development has been that earlier in 2009, following the acquisition of the MV Highland Sprite from Gulf Offshore North Sea Limited, we started up SeaMar Shipping once more. The vessel, currently in UK East port, will be converted to carry out multi-purpose ADSV/Survey/Seismic support duties and has been renamed MV SeaMar Splendid. From the 1st May it has been carrying out diving support work, which will last for this season."
Further developments include the appointment of SeaMar by Technip as agent for its Wintershall project in the Dutch sector of the North Sea. The survey vessel Skandi Inspector, the pipe-lay vessel CSO Apache and the construction support vessel Skandi Achiever will be put to use on this project. The Skandi Inspector was the first vessel to make a port call in IJmuiden on the 8th of April 2009, followed by the CSO Apache on the 10th of April.
Leo concludes by outlining his vision for the future of the company. "We currently have many projects underway, but we are looking to grow considerably within the next few years, and there will definitely be a lot of opportunities to expand the business," he says. "We will certainly be looking to grow the shipping side of our operation, and we have all of the expertise and knowledge among our personnel in the office and in the field to allow us to achieve this. Although we had a slow start this year, we are seeing marked improvements and we are now negotiating the purchase of a second vessel. Our major goal now is to expand the shipping side of the business by acquiring a second vessel."
SeaMar Services
Services: Offshore and shipping