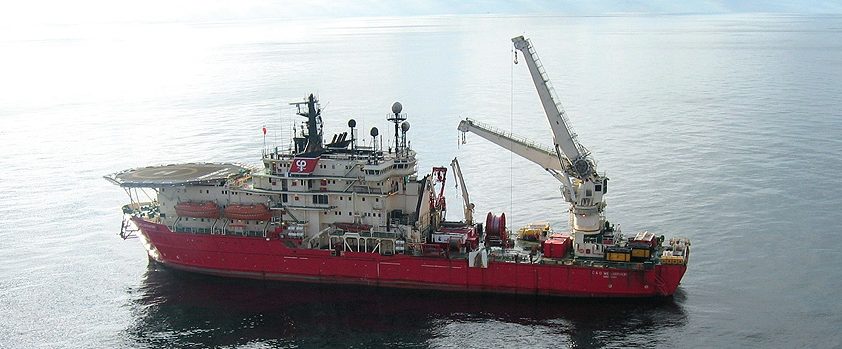 Special agent
Seamar Services is a leading agency for company's working in the offshore and shipping industry.
The business was established by managing director Leo Balkema in October 2000, and already boasts an impressive range of clients, along with a turnover of six million euros. It operates from its offices in Den Helder, in the Netherlands, employing a small team with a wealth of experience in the industry.


Leo explained: "Seamar Services is able to offer many different agency services, and can guarantee a smooth operation for vessels visiting the ports at Den Helder, Amsterdam, Velsen- Noord, IJmuiden, Beverwijk and Rotterdam. We provide the A-Z of services for this sector; whatever our customers need, we can deliver it for them. This includes project management, storage, stevedoring, customs formalities, all kinds of forwarding by land, sea and air, purchasing, and vessel management, brokerage and inspection. Also, we can deliver guard vessels; if a client needs vessels for guarding a subsea construction or to guard a specific area, we can certainly provide that.
"We have a small team who are very experienced in the industry, and who are highly familiar with vessel management," Leo continues. "I have over 25 years of experience in the sector. When I started the company my database of clients came from the 15 years I spent as operations manager, and then general manager, of DSND/SeaTeam the Netherlands. My colleagues have also been working in this industry for very many years. Because of this, we are able to react quickly and competently to our clients' needs. It is key to our success to ensure that lines of communication between ourselves and them are always open, and that we have a very personal approach."
Looking at the background of the Seamar team provides much insight into how the company has developed its excellent reputation. Alongside Leo, general manager Jaco Toes, and operations manager Geert Woord also built their experience as part of the SeaTeam group, working as logistics manager, and procurement and logistics co-ordinator respectively. Meanwhile technical superintendant Hijco van der Wal, and logistics co-ordinator Rory Balkema, both began their careers as maritime officers, before working on offshore support vessels.
Leo continues by providing more detail on some of Seamar Services' clients. "We work with very many companies, such as ABC Maritime, the BlueStream group, DeepOcean, Acergy, and Fugro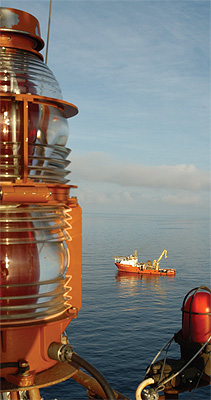 Group," he says. "Another example of a significant client is Subsea 7, and we do all of their work when they are operating from the Netherlands. Recently we have also been acting on behalf of British-based company Bibby Offshore, as it continues to undertake work on the Shell southern sector project. We give them all the support that they require, because from time to time their ships need to make use of the port at IJmuiden. In October 2007, for example, the Polar Prince arrived there to load spoolpieces for the project."
Some of the most severe tests of the company's expertise inevitably come in periods of poor weather. For example, a combination of this factor, and operational requirements, made November 2007 a particularly busy month for Seamar Services, with six vessels making regular calls at three of its ports, very often on the same dates. This time was used for a multitude of purposes, including the renewal of vital certificates, changing crews, and taking on new supplies.
Aside from the agency work, Leo explains that he is currently looking to develop another area of the business: "Apart from Seamar Services, we also own the company called Seamar Shipping. In 2001 I bought a four-point mooring support vessel called 'Inspector'. In that year we began to do underwater, pipeline and platform inspections in the southern sector, and the last job we did was for Devon Energy in Brazil, as part of a geotechnical project. After that I decided to sell the vessel, as she was becoming just a little too old. Now, though, we are busy negotiating with a shipyard in the Far East for a multi-purpose survey support vessel. We hope to finalise negotiations with the client in about one month's time, and that would give us a long-term commitment to the vessel."
Leo concludes by outlining his vision for the future of the company. "We have lot of projects running, but we are looking to grow a lot within the next few years, and there will definitely be a lot of opportunities to expand the business," he says. "We will certainly be looking to grow the shipping side of our operation, and we have all of the personnel and knowledge in the office to allow us to do so. We are negotiating for one vessel but, beyond that, we would like to buy even more. With regard to the agency services that we provide, the objective has to be to take some more clients from our competitors!"
Seamar Services
Services: Offshore and shipping agency