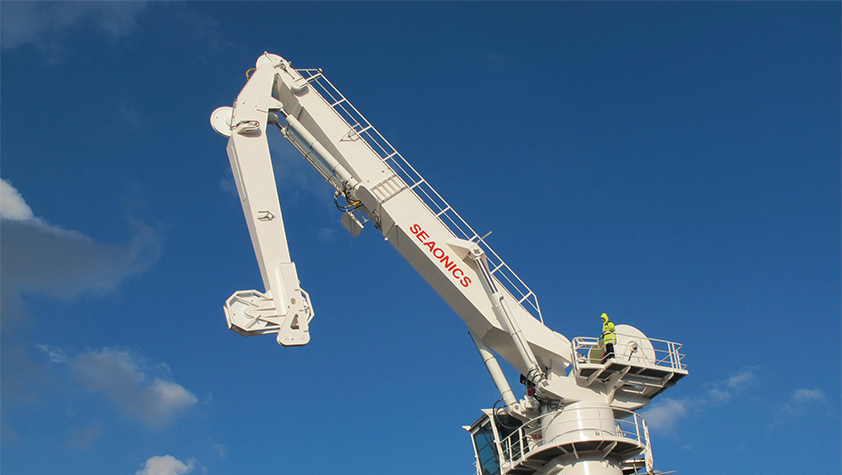 Simple yet effective
Seaonics is a Norwegian company that specialises in the field of innovative handling equipment and associated solutions for customers in the marine and offshore industry.
The business, which is a joint venture between ICD Industries and VARD, has considerable industry and field experience and places innovation at the core of its business, operating according to its motto of 'Improving by simplifying'.
"Our slogan of 'Improving by Simplifying' represents our way of working and is behind everything that we do. Our core focus lies in developing and improving handling systems and the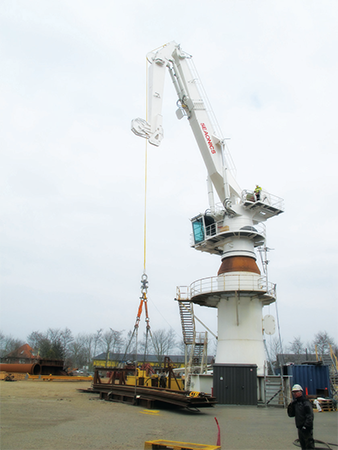 products that we offer in a simple and effective way, because many of the existing solutions on the market are extremely complex operationally," says Jan Kjaerstad, sales manager at Seaonics.
"Our people, who have considerable competence and large amounts of experience in these fields, are one of our biggest strengths in this sense and are a key factor in our overall success," he continues. "We are able to look at handling systems and operations through a fresh pair of eyes, deciding how we can not only improve the product or solution but also make the operation simpler or more efficient for the client.
"We have the knowledge to develop the right product and our clients have the knowledge to use it operationally, and by working together we can develop the right solution. In our development process this close interaction is really important to us, as only our clients can give us the feedback of what they want and it is our challenge to meet those requirements. It is a two way process, we can't do it alone."
The idea of developing superior products through simplifying the design runs through all of Seaonics' work, which can loosely be divided into a number of categories. The company currently offers solutions for clients involved in reservoir exploration, subsea construction, offshore supply and ocean trawling and this includes products such as launch and recovery systems (LARS), offshore cranes, module handling towers, and trawler winch packages. "It is typical of our design approach, and there are examples in all of our solutions," says Jan.
"Take our winches, for example, where we have introduced permanent magnetic motors on the LARS system, which takes away much of the complicated gearbox mechanism by reducing the gear ratio, using less rotating parts and in turn reducing the risk of failure. The LARS, which is used for subsea construction as well as other applications, has been a real success for us coming into the market."
Seaonics' LARS systems are offered as either moonpool or overside systems and feature an A-Frame with extensive range both inwards and outwards, high performance and electric or hydraulic drive. As Jan explains, they also feature other Seaonics innovations: "We developed the A-Frame so that it has great reach, both outwards and inwards, and we have also designed a sectioned hangar port that offers significant improvements operationally for the crew and the working environment."
Other examples of Seaonics' approach to design include a new boomerang crane design (patent pending), the main advantage of which is that the wire goes directly from the winch to the tip of the crane, eradicating the need for guide sheaves over the boom or knuckle and thus reducing wear and maintenance requirements.
"We have also developed a hybrid drive solution for this crane that has both electric and hydraulic drive on the same winch/gearbox," Jan highlights. "This means that there are two independent systems driving the winch, which in addition to reduced power consumption, gives a much higher level of redundancy operationally. The crane is currently being tested and performing very well, with the first delivery due to take place very soon."
Moving forwards the business is concentrating on the module handling and well intervention market. In this field it operates together with Castor Drilling and ICD to develop a module handling system/tower with high capacity, which is one complete plug and play type unit, is flexible in terms of module size and has an entrance for cranes through its top. This is an area that will become of increasing priority as the company moves forward in the market.
Alongside oil and gas applications, Seaonics is different from many of its competitors in that it provides solutions for trawler vessels. However, as Jan highlights, this application in fact provides a number of benefits. "The reason we stay involved in this area is that modern trawler winches operate 24/7, 365 days per year in extremely rough weather and harsh conditions. It acts like a proving ground for our products because if our winches can survive this kind of treatment then they are more than capable of operating in the oil and gas industry, so it is a mark of our overall quality."
Quality and simplicity remain the cornerstones of Seaonics' success, and with the market offering opportunities for further growth Jan rightly remains positive. "More and more oil exploration is going subsea, and that means that there will be an increase in demand for vessels that operate the machinery we provide, like LARS, big AHC cranes and the module handling well intervention towers. Therefore, we see real potential for growth in this area and are dedicated to becoming a major player within the industry in the coming years," he concludes.
Seaonics AS
Services; Handling equipment for marine and offshore