Sea sense
Specialising in surveys, and the supply of safety systems and signage, Seaward Safety offers an unparalleled service to the marine and offshore industries.
Established in 1994, it is unique in the level of experience it has to offer, especially in terms of being able to carry out turnkey contracts covering all aspects from survey to manufacture, installation and final supervision. Meticulously high standards of training are implemented to maintain top professional standards and keep abreast of all developments in regulations.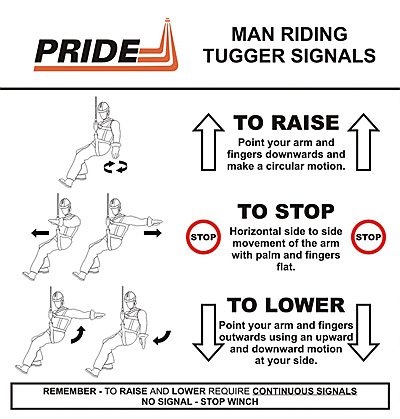 Seaward's vast portfolio of clients features many that enjoy enduring agreements and contracts. For example, owing to Seaward's experience in the offshore industry, the company has, in the last four years, assisted Maersk Drilling in creating a corporate safety sign and pipe marking standards, which has been implemented worldwide. Seaward is also involved in most new-builds in the Singapore and Korean yards, which are covered from the company's Perth office in Australia.
In November 2007, Seaward was awarded a contract with Transocean after Transocean merged with GlobalSantaFe to create one of the largest drilling contractors in the world, this contract is still running into 2011. Also in 2007, Seaward completed its supply to Nabors, in the US, of 72 complete land rig standardised corporate safety sign and pipe marking packages. This led to the company helping another arm of Nabors in the US, called Nabors Drilling International Ltd, in creating a corporate safety sign and pipe marking system to meet international and national regulations.
In 2008 Seaward supplied safety signs and pipe marking systems to drilling company BassDrill, from the Houston office, with a strong possibility of more co-operations to come. And more recently, Seaward has been awarded a three-year contract to supply safety signage packages to Pride International in the US, located in Houston – which is where Seaward's US office is also located. As part of this, Seaward sends personnel from Lowestoft, in the UK, and Houston to survey rigs and then it supplies the signs fitting and fixtures to each rig.
"Being a major supplier to some of the world's major offshore oil companies and drilling contractors, covering fixed platforms, jack-ups, semi-submersibles, FPSOs and deepwater drilling vessels, along with major land rig companies, makes Seaward one of the very few companies capable of meeting the requirements of this demanding industry," comments Seaward's c/o director John Williams.
"Seaward Safety along with its partners RSS are suppliers of the offshore MES/Escape Chute System, this product has been in the market place now for several years and is gaining recognition within the oil and gas offshore sector globally for providing bespoke evacuation systems designed to meet the individual needs of each customer with regard to operation, compliance and geographical location. All systems are competitively priced when compared to similar systems."
Its systems include:
ECS basic evacuation system consisting of: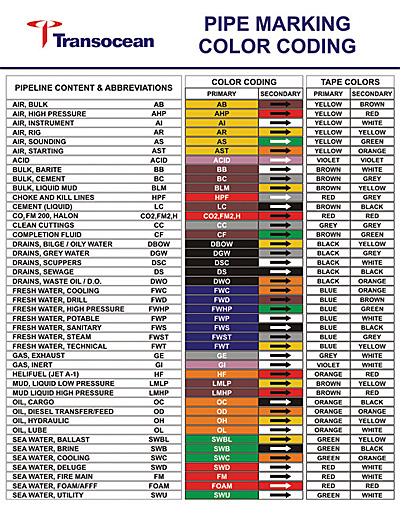 Purpose built deck mounted or cantilevered chute container
30 person self inflating boarding raft
This system can be partially integrated by using customers' deck mounted throw over life rafts
IECS66 Open decked evacuation system consisting of:
Purpose built deck mounted 7ft x 7ft skid with access gate and chute top container, can be deck mounted or cantilevered using the RSS66CF frame
30 person self-inflating boarding raft
This system is fully integrated and supplied with a front mount life cradle suitable for TWO 12/25/30/37 and 50 person life rafts
IECS66BPC fully enclosed containerised system suitable for harsh weather and arctic conditions, consisting of:
Purpose built deck mounted Blast Proof Main Container that houses the escape chute, winching assembly, motor and stabilisation weighted platform
Life rafts can be supplied as 12/25/30/37, or 50 person type only 4 per system, two each side
Gravity deployed and electrical winched recovery
Seaward's TouchNav Wayfinding system is still gaining popularity in the market. This is a touch screen system that directs people to their desired locations via on-screen mapping and paper printed directions. Its applications include hospitals, universities, cruise liners, shopping malls and any other large buildings. The company has gained a lot of interest in the UK, and three units are due to be fitted at Birmingham City Hospital during January 2011. The system can be web based for ease of access and the updating of directions and other information.
Another important step that Seaward is taking as part of its ongoing development is the opening of a new office in Brazil, as John reveals: "Being a forward thinking and proactive company, Seaward views Brazil as a potentially very strong market. We have taken the decision to set up and manufacture at a local level, utilising our vast experience in supplying the offshore industry with our core products and services. We take the view that it is essential to show commitment to our potential new customers, and show that we are here for the long-term by investing in machinery, training and people.
"This not only demonstrates our commitment but allows us to maintain control of materials and quality that our customers all over the world have come to expect from Seaward Safety. To this end we have secured a factory in Teresopolis, which is approximately equal distance from Rio de Janeiro and Macae, and we hope to be in production early in the new year." With this focus, as well as the fact that Seaward has been invited to bid on several large projects for 2011 the business has an interesting future to look forward to in its niche market.
Seaward Safety Ltd
Products: Corporate safety signage and escape route systems