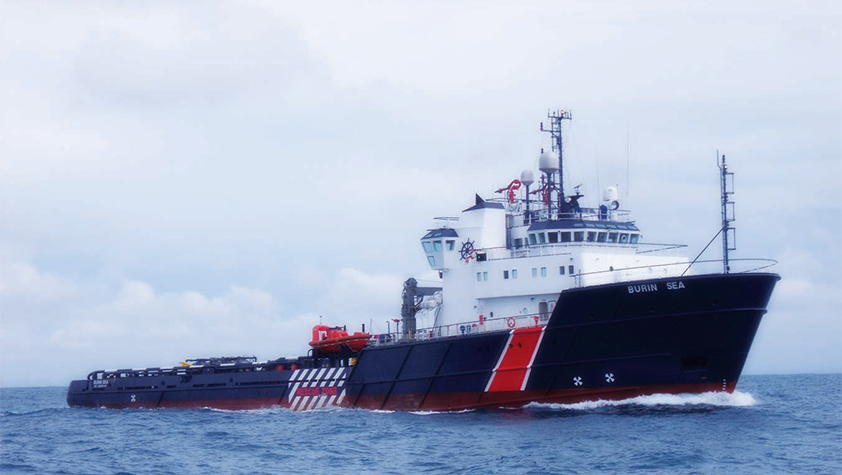 Experience, safety and service
Secunda Canada LP, which was founded in Nova Scotia, manages a harsh-weather fleet of offshore support vessels that are primarily used for servicing major oil and gas companies in the Canadian North Atlantic.
The company owns and operates a fleet of seven vessels, crewed by highly experienced individuals that pride themselves on delivering a best-value solution to the client with the highest levels of quality and safety.
"Secunda Canada is based in St. Johns, Newfoundland and Dartmouth, Nova Scotia," explained Secunda's director, business development, Chris Pitts. "Over the past 30 years we have operated in every mature oil and gas basin in the world, but our current focus area is in the oil and gas fields offshore Newfoundland and Nova Scotia. Through our own fleet of offshore support vessels our primary operations revolve around cargo supply, rescue standby, subsea support, rig/anchor positioning and towing activities."
As Chris explained, the company's primary area of operation is Eastern Canada, where it offers its services to a number of clients. "Our customers in Eastern Canada are Suncor, ExxonMobil, Encana, Statoil, Husky Energy, Shell, and soon BP," he said. "In terms of carrying out these operations, customer service is one of our key competitive advantages and is a core value that is shared by all of our employees."
Considering competitive advantages, the experience of Secunda's personnel ranks highly in differentiating it in the market. The area of operation around Eastern Canada represents a challenging working environment with harsh and extreme weather conditions that can often hamper operations. Due to its history in the region Secunda's employees have over two decades of experience working in this environment.
"Working offshore in the very harsh conditions offshore Newfoundland and Nova Scotia is challenging even on a good day," confirmed Chris. "In this type of environment it is our experience, safety culture and customer service that are our key strengths. The environmental conditions offshore, combined with the demands of supporting an offshore oil and gas field 200km to 400km from land requires a very disciplined system of training, operating procedures and risk management.
"In that sense, HSEQ is a critical component of nearly every activity on our vessels. Given our place of work and vessel activities, we put a great amount of resources towards enhancing our safety culture and have in place a proven world class safety management system – from our CEO to our new-entry cadets, HSEQ is the top focus every day."
Indeed, the company's management is committed to providing a working environment where the health and safety of its employees, as well as the protection of the environment in which they work, takes precedence in every aspect of its operations. The company is dedicated to the ongoing training of its personnel in order to ensure that HSEQ standards remain high and to implement continuous improvement over its HSEQ management system. Alongside this Secunda uses a systematic and consistent approach to risk management to ensure that hazards are identified, mitigated, and that work is conducted safely.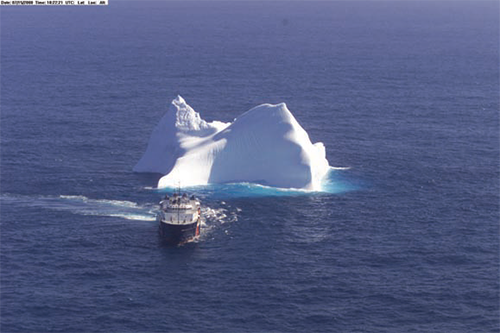 The reputation that such attention to quality and delivering the highest levels of service has achieved naturally means that Secunda has full books in terms of its workload. It has recently been working on one of many Hebron Project opportunities, which is a heavy oil field estimated to contain between 660 million and 1055 million barrels of recoverable resources. Located offshore Newfoundland and Labrador, the field's co-venturers are ExxonMobil Canada Properties, Chevron Canada Limited, Suncor Energy Inc, Statoil Canada and Nalcor Energy. Alongside its work in its home regions the business also has considerable operational experience in the North Sea, having worked with many of the leading names in the region such as Talisman, Apache and Shell.
Secunda's fleet currently numbers seven vessels, consisting of three PSVs, three AHTS vessels and one SBV. Its PSV vessels are the Panuke Sea, Sable Sea and the Scotian Sea, the latter being the most recent addition to the Secunda fleet. Formerly known as the Havila Runde, she is a PSV ship especially designed to supply offshore oil platforms, providing transportation of goods and personnel to and from offshore installations. As Chris explained, investing in new vessels is an important part of Secunda's business, allowing it to be prepared for market growth and potential expansion. "We work closely with our customers and have a good understanding of our local market's future needs. Accordingly, we believe that the Scotian Sea is a vessel that has many attributes that will be valuable in the Canadian sector over the many years to come."
The addition of Scotian Sea to the Secunda fleet is representative of the company's general strategy of continued growth and expansion. "Our focus every year is to enhance and improve in our existing operations," confirmed Chris. "In addition to that general approach, 2013 brings a significant increase in focus on acquiring and constructing new vessels for our fleet.
"Fortunately we have had no direct negative effects from the recent economic challenges, largely as we have multi-year contracts with blue chip companies. There are plenty of opportunities on the horizon as oil and gas companies move to the north, and also into deeper waters, to find the next petroleum reserves, particularly as Canada has been largely unexplored and is a stable place to do business. In terms of the future, our fleet renewal and growth plans will see Secunda as a global leader in safe and reliable offshore vessel operation, with a leading market share in Canada in the years to come," he concluded.
Secunda Canada
Services: Offshore support vessel services