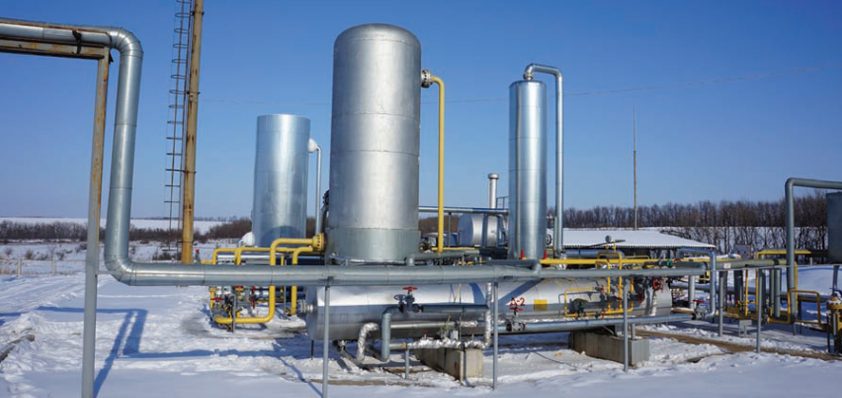 Working the fields
Originally founded in 1987, Serinus Energy has evolved from a petroleum business within the Canadian oil and gas industry into an international organisation, first securing proven and probable reserves in Ukraine in June 2010.
In June 2013, the business completed the acquisition of Winstar Resources and subsequently undertook projects in Tunisia and Romania, which increased the 2P reserves to over 20 MMBoe, and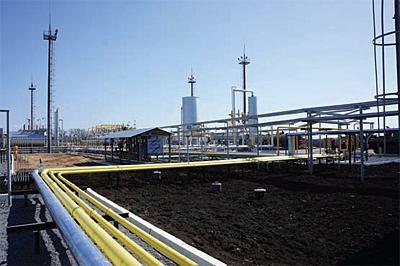 production to nearly 5000 boe/d. Currently active in Tunisia, Ukraine and Romania, overall production has continued to grow to 5640 boe/d.
Despite much of that growth being attributable to developments in Ukraine, the recent security situation resulted in drilling activities halting for some time, resuming only in October. "Obviously, 2014 has been a difficult year for us in the region, but overall, that region has been a resounding success. Since acquiring our position in the area mid-2010, we have increased production over sevenfold, and 2P reserves threefold. The production and cash flow has covered all the capital invested as well as repaying the initial $45 million that we paid to acquire our interest, and this is after paying over $115 million in royalties and income taxes to the Ukrainian government. Pending a resolution to the political situation there, we hope to grow the production and reserves even further," explains Timothy Elliott, the president and CEO.
At present however, the most active area is Tunisia, where the business has spent a substantial portion of the past year instituting operating and management procedures, and formulating a development plan. "Our first Tunisian well, Winstar-12bis, in the Sabria field, was spudded in mid-July, and we are currently completing it for extended testing and production. The rig is now beginning the move to the next location, Winstar-13, which we expect to spud in early December," points out Mr. Elliott. In addition, the business has recently recompleted and stimulated two wells in the Devonian Ouan Kasa sandstone in the south of the country, where results could lead to a significant appraisal and development programme.
The Sabria field in central Tunisia holds original 'oil-in place' independently estimated at 347 million barrels, of which less than one per cent has been recovered to date. "The key is to find the optimal methods to drill and complete these wells, and our two new wells will provide a lot of new data. Ultimately, this field could require 20 or more wells to fully exploit it."
Recently, Serinus shot 203 km2 of new 3D seismic over the Sanrhar concession, where a single well has produced over 400 MBbl of oil to date and is still going strong. Older and sparse 2D data hints at there being additional structures there, which the Company hopes to better define and exploit.
"We have also just begun a two well drilling programme in Romania targeting shallow gas. Both those wells are expected to be drilled and cased by mid-December, and completion and testing undertaken during Q1 2015. The upcoming weeks and months will provide us with a lot of answers regarding our new assets," highlights Mr. Elliott. Romania is in fact the second most active area for the business, which has recently completed a 180 km2 3D seismic programme, augmenting an inventory of leads and prospects in the country.
Heavily covered in recent months has been the topic of oil price, and for Serinus Energy the biggest impact has been felt in Tunisia, where 75 per cent of the company's production is oil, although as Mr. Elliott explains: "That still only represents about 16 per cent of our overall corporate production, so the effect of the recent drop in oil prices is somewhat muted. Most of our gas production is in Ukraine, where prices are generally set off of the Russian import market. Therefore, the larger issue for us at the moment is the continuing troubles in Ukraine. While we halted drilling during Q3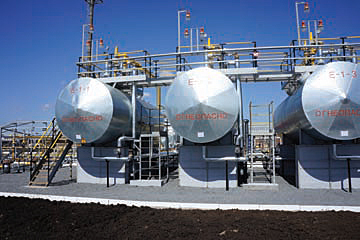 due to security concerns, we are back drilling now, and production has continued mostly uninterrupted. The secondary effect of the situation is that the Ukrainian government has been forced to pass certain regulations to mitigate the financial effects of the crisis in the short term, including imposing restrictions on foreign exchange, but we are hopeful that a political settlement can be reached, and these policies can be redirected toward encouraging longer term growth."
The ability to bring in modern management and technology into developing countries has been greatly beneficial to the growth of the business, but ancillary to that is the access to potential deal flow and ability to identify suitable properties. Whilst immediate focus is on the completion of the current drilling programmes in Tunisia and Romania, the company fully recognises the importance of operations in Ukraine and in advance of political developments has already planned five locations, including the current well drilling.
"Development potential of our current properties is significant, and we could keep busy for the next several years in drilling them. However, with our core competency of bringing expertise and capital to underdeveloped assets, we continually look for new acquisitions. Complementary properties in the countries in which we already operate would be ideal, but other countries in Eastern Europe and Middle East/North Africa would obviously make sense as well. With success in Romania, and a potential acquisition, we could envisage four main operating theatres in several years, giving us more geographical and commodity diversity," concludes Mr. Elliott.
Serinus Energy
Services: International exploration and production