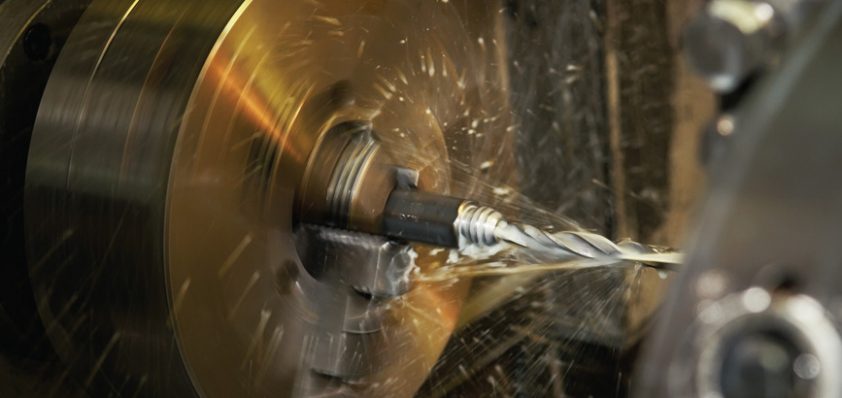 Fully equipped
The history of Serman & Tipsmark goes back to when three business-minded friends got together in a garage owned by Per Kristoffersen.
Already partners in a different company, Per Kristoffersen and Per Lentz, decided to collaborate with Claus Tipsmark who was already the owner of his own company. In 1990, the two companies merged and over the years expanded into Brønderslev in Denmark, with service divisions in Århus, Nyborg and Sønderborg, employing over 80 employees. The Serman & Tipsmark name is a unique composition of Per Kristoffersen and Per Lenz' hometowns – Serritslev and Manna – and Claus Tipsmark's surname.


In 1999, the company was acquired by Sanistål A/S and today remains a 100 per cent owned subsidiary of Sanistål. Having grown to more than 100 employees operating within production/workshop, service, logistics, sales, R&D and administration roles, Serman & Tipsmark is today a dynamic trade and engineering company operating within hydraulics, systems and commercial products. Predominantly, it assists its customers in designing and developing optimum solutions with hydraulic tasks – from conception through to a final solution.
"The company is divided into four main business areas – systems, components, block solutions and sealings. We manufacture systems ourselves and utilise products from the world's leading hydraulics manufacturers," states Soren Hygebjerg Hansen, Serman & Tipsmark's sales manager, by way of introduction to the company. "As specialists within solutions for hydraulic tasks, these factors enable us to choose the optimum solution for an effective and reliable system. Our engineers are highly skilled within the manufacturing, mobile, marine and energy industries. Our expertise also lies in high-pressure units where we run hydraulic pressure up to 5400 bars, which is a highly specialised offering and is typically used for the mounting of drills on rigs. Another exciting development for us is the manufacturing of hydraulic units for control in propulsion systems."
Over the years, Serman & Tipsmark has accumulated a comprehensive know-how in test equipment for a range of tasks. Being a hydraulics specialist, the company is equipped with knowledge of pressure, flow, temperature, leakage, oscillation, power as well as tensile and pressure tests. "This is a highly technical area, which makes up part of our expertise.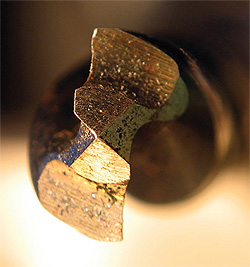 Backed by years of experience and unequalled expertise, we have developed solutions for pre-installation testing of machined sub-components, for tolerance control, for test of complete valves and drying of the valves after testing. The systems are designed both for manual operation and for full-automatic robot operation," Soren comments.
Serman & Tipsmark has also built up considerable competences and experience with the design, development, production, installation and test of hydraulic systems and manifolds through the years. Soren adds: "The development and production of special valve solutions for building into the blocks forms another area of our experience. Our main strength is our close co-operation with our customers when defining the function of the system in question, and throughout the entire process. Our skilled engineers design the block solutions in 3D and in many cases, we make a prototype in co-operation with the customer prior to the production of the final block solution. Our blocks are manufactured using various materials including aluminium, stainless steel, acid-resistant stainless steel castings (2G-3G) and steel."
Apart from its extensive range of products, Serman & Tipsmark also provides a comprehensive service and renovation of hydraulic systems and industrial installations. Its four solid bases and fully equipped service vans make it well equipped to service its customers located all over Denmark. Backed up by a large organisation and a comprehensive range of products, the company is also able to replace and change components on existing plants, which means a quick renovation and service of its customers' production facilities.
All four of Serman & Tipsmark's branches offer:
Preventative maintenance and mandatory overhaul
Trouble shooting and repair of hydraulic installations and machine tools
Assembling/installation
Service agreements covering both new and existing installations
Oil and vibration analyses
Cylinder renovation and production
With thoughts on the future, Soren believes that the current economic climate has done little to dampen the company's spirits: "I see a growing demand for our products and services as well as our expertise. I also predict ample opportunities for us to grow and new markets for us to penetrate. The future is most certainly looking very bright for Serman & Tipsmark."
Serman & Tipsmark AS
Services: Hydraulic systems and equipment