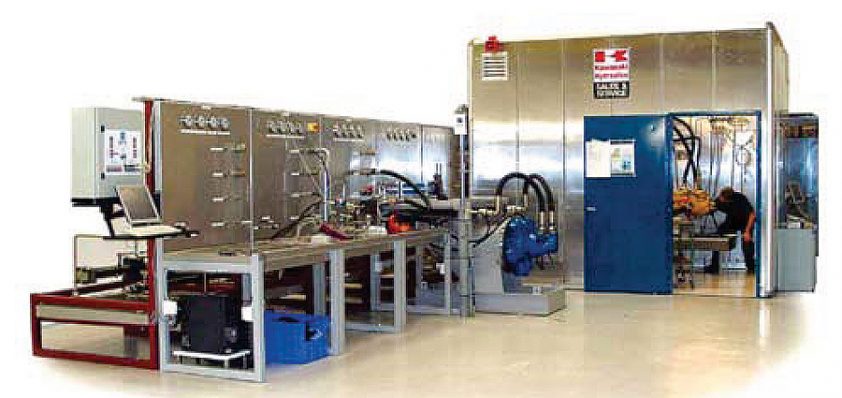 Lifting expectations
Founded in 1936, Servi Cylinderservice develops and manufactures hydraulic cylinders and accumulators.
Its products are used in extremely demanding operations under some of the toughest climatic conditions in the world, primarily serving the oil and gas industry although the company delivers to
the offshore, marine and shipbuilding sectors, hydro-electric installations and foundries as well.
Sales director Einar Vik outlines Servi Cylinderservice's core activities: "We are based in Norway, working from one site with around 70 employees. Our turnover amounted to 120 million Norwegian kroner last year, largely generated by the offshore and marine segments. We produce cylinders for water power and industry, although our products are predominantly hydraulic cylinders, piston accumulators and dampers. We deliver a substantial amount of pipe handling equipment and break cylinders for winches as well as dampers for cranes – basically any kind of cylinders. We also supply a few subsea related products in all kinds of materials. We're located in southern cities in Norway at eight locations."
Its parent company, Servi Gruppen, translated as the Servi Group, has seven sites and works closely with the business to supply contractors all over the world. The Group is comprised of Servi Motion Control, a total suppler of hydraulics, components and maintenance; Servi Cylinderservice, focusing on cylinder and accumulator manufacturing; and Servi Industriteknikk, which produces pneumatics, plain bearings, windscreen wipers, asphalt and concrete equipment, and industrial heaters.
The Servi Group has years of experience within the sale and distribution of hydraulics and pneumatics to Norwegian industry, with particular emphasis on the marine and offshore sectors. Specifically, it delivers a large range of components and niche products with customised system solutions, to its customers nationwide. The Group is owned by the Swedish company Dacke PMC AB, which aims to be the leading supplier of hydraulic systems, components and services in the Nordic region. With 22 operative companies and 1500 employees spread across 60 locations in the Nordic region, the Baltic States, Russia and China, Dacke holds a significant presence in its markets. Operating companies provide components, systems and services in hydraulics, pneumatics, electro-mechanics, lubrication systems and bearings.
Servi Cylinderservice's highly qualified and experienced workforce provides advice and guidance to help clients optimise their operations. The company, which is the biggest producer and one of the largest delivery companies in Norway, plans to extend its subsea activities, adding to the extensive range of products it delivers internationally. "We're looking to become more involved in the subsea market because we see it as an expanding area. For the most part, the products we deliver to that segment are compensators, accumulators and dampers – very often in special materials such as stainless steel and titanium because we can offer a wide range. There are demands placed on material quality, mainly related to the offshore market where we often carry out special surface treatment," says Einar.
By continuously striving to develop and improve its products, the company, which boasts welding expertise, can maintain the level of quality customers have come to expect. Owing to this strong focus on product improvement, Einar says that R&D is a very important aspect of the business: "There is major development for every case of producing a new product, which we usually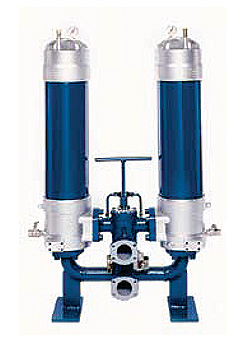 undertake together with the customer. Collaboration is key and we are also in co-operation with other similar companies as well as schools. In terms of products, we have developed a cylinder that is ATEX approved so clients can use position sensors, which is important for offshore applications. We are also currently in the midst of a project whereby we're working with technology to protect the piston holds."
Its wide ranging competence with different products and materials is one of the organisation's key strengths, as Einar elaborates: "Servi Cylinderservice has been approved in accordance to ISO-9001 since 1993 and, in addition to this, we have quality certificates according to the pressure equipment directive, type approvals and MSA. We have the benefit of a great deal of experience within the offshore market and can produce the complete range of cylinders from 60 millimetres up to 800 millimetres, although we mostly make customised cylinders. In addition to this, we also have an ATEX-approved cylinder for position measuring. The range we offer is strong but generally our cylinders are specially made with their own drawings and our forte is medium sized to large cylinders."
Servi Cylinderservice is developing in a strong market that, although has reached a slight plateau, has experienced significant growth in recent times. "The future market is looking good," comments Einar. "We have developed and expanded a great deal in recent years. Business is not increasing that much at the moment but there is still some growth – it's definitely looking good up until 2010 or 2011. After then, it is pretty hard to predict how the market will fare but we're optimistic. We do face one challenge in that we're looking to work more with low temperature products to prepare ourselves for new areas of expertise."
In thinking about future plans, Einar reveals the company's vision to branch further a field by implementing an organic growth strategy to maximise opportunities, rather than using acquisitions to expand its business: "We're looking at growing the company over the following years and we wish to go further abroad in the near future, perhaps to compensate for the lower growth in Norway. That move will focus on bigger projects where conditions are a little more rough or challenging. Overall, we are looking to work now with a broad market."
Servi Cylinderservice
Products: Hydraulic cylinders and accumulators