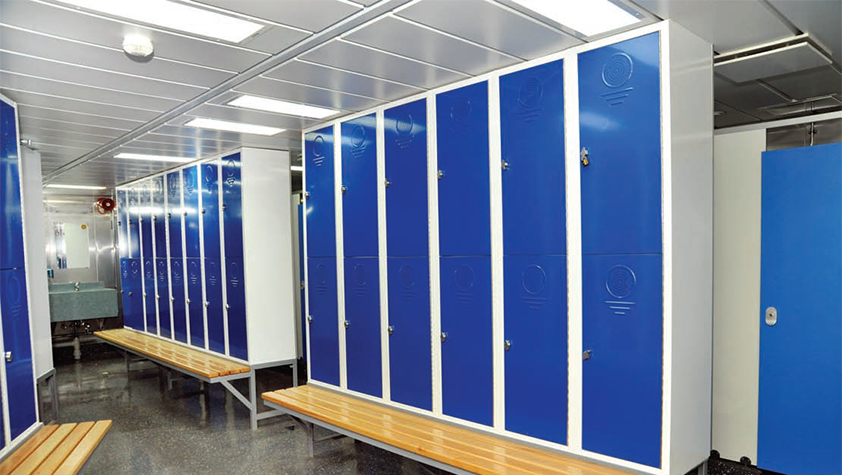 Natural growth
Operating from offices through the UAE, Seven Seas Services is a leading specialist contracting company that provides services in the marine, offshore and building construction industry.
The company, which is part of the Seven Seas Services Group, employs a team of dedicated and highly skilled and experienced design, services and sales engineers and project supervisors, which enables it to offer services across the entire Middle East Gulf region.
It is just under a year since Seven Seas Services was featured in European Oil and Gas Magazine. At that time (November 2012) the company was firmly dedicated to continued growth, while securing its already strong reputation across the Middle East Gulf. Shahvir Sidhwa, business development director, recently highlighted some of the key developments that have happened in the company.
"One of the biggest recent developments is that we are in the process of relocating to new office facilities," he said. "While this is part of our natural growth, it is largely down to the fact that we have expanded quite a lot, having gone from having roughly 50 office staff to around 75 now, so the new offices will allow us to accommodate that, as well as increasing our site workforce to around 250 workers.
"At the same time, we have also been expanding our workshop facilities quite significantly with new machinery, tools and equipment in line with our growth. In terms of the new equipment, it includes the introduction of new CNC machines, which we mainly use for the fabrication of various furnishings, equipment and similar items that we use in our living accommodation solutions. There have been other introductions, so looking at galley equipment for example; we have invested in stainless steel cutters, as well as a lot of new equipment for our carpentry department. Again, that will be used for a lot of interior and soft furniture items that we develop, so beds and other similar items. It all serves to improve our operations and our efficiency within our workshops. Take the new CNC machine for example, before some of that work would have been a manual operation, so the benefits are obvious."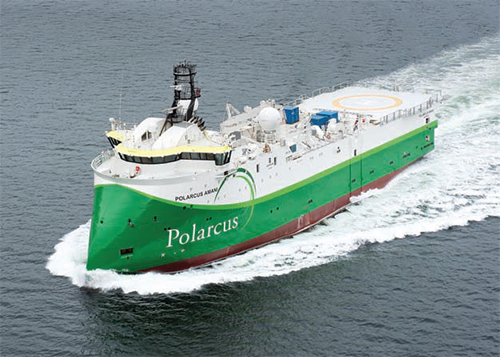 This growth has been part of the natural development of Seven Seas Services. The company is already a leader in the region, with its name synonymous with quality and efficient project delivery. As Shahvir explained, being a part of the Seven Seas Services Group has been a key part of the successful development. "The main benefits that we find are the financial strength that the group has," he says. "Seven Seas Services is just one division of the overall group, which is quite financially strong. Apart from the financial strength the corporate structure of the group gives us advantages too. It is well structured, which makes it very easy when new investments need to be made and approved. It's not like a big public company for example, where we would need to go through various committees or stages to get a decision approved, but rather they can be made quickly and effectively for the benefit of the whole organisation."
Seven Seas Services provides a wide range of services to clients in the marine, offshore and construction industries. The company is able to supply and install a variety of solutions, largely for offshore rigs and platforms, but also for offshore vessels. Its large portfolio includes traditional items such as turnkey accommodation solutions, galleys, laundry rooms, windows, fire doors and cabin doors, ceilings and walls, toilet and shower modules, and associated services and equipment.
However, as Shahvir explained, the company continuously looks to develop new areas to exploit market opportunities. "We have recently started manufacturing helidecks, becoming one of the first companies in the Middle East to start building them out of aluminium. Companies are now looking at using aluminium helidecks instead of steel, largely because of the weight savings they can gain. As a consequence clients have looked further at how they can use aluminium instead of steel in other areas, so this is something new that we have moved into. We've started aluminium fabrication, so alongside helidecks we've looked at other types of aluminium fabrication, such as buildings, accommodation units, modules and other products."
Due to its extensive range of services and solutions, the company is regularly contracted by some of the leading names in the industry for large projects. One example is the DOLWIN-2 development, which is the largest offshore wind platform structure ever commissioned. "This is a project that we worked on with Dubai Drydocks World, and it really is a key project for not only us, but for Drydocks World and the region as a whole. It is one of the first major NORSOK-specification projects to have been given to this region – usually these projects are given to companies in Germany or Norway for example – so it is quite a prestigious project to be working on. It also means that we have had to fulfil quite a steep learning curve in terms of working to the NORSOK specifications, but ultimately is quite a feather in our cap in terms of moving forwards."
When it comes to the future, the business is targeting further growth over the coming years. "Naturally we are looking at moving into new markets and regions," said Shahvir. "For example, we have been co-operating on some projects with Saudi Aramco recently as we are looking to expand in the Saudi Arabian market. We don't have a full presence there but are looking for a suitable partner to be working with. I think it will be a key growth area, particularly as the Saudi Government is looking to conduct more marine jobs locally rather than exporting work, which is the current situation. We have been in talks with Daman Shipyard to open a workshop in order to build up a small presence to begin with, and if we can build our business there we will certainly grow in that sector.
"Over the coming years we will largely focus on continuing to grow. We have always been a contractor for accommodation modules but whereas before we have always done just the interior the industry is moving towards more end-to-end solutions. In order to meet that demand we will move toward becoming a more complete provider, offering a total modular accommodation system where we can provide the complete service to our clients. That is where I see us progressing to for the foreseeable future," he concluded.
Seven Seas Services LLC
Services: Specialist contracting services