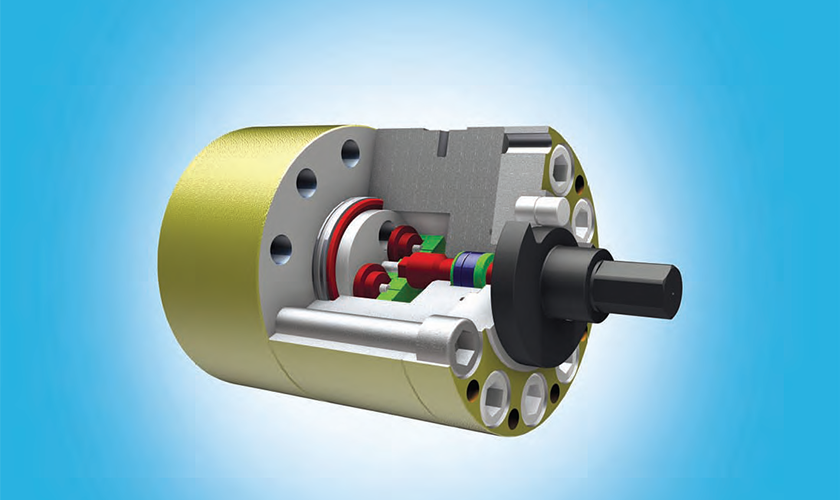 Engineering momentum
With over 50 years of experience, Severn Glocon Group is a world-class provider of engineered valves. Operating within the LNG, oil and gas, renewable energy and power sectors the company has earned a reputation for providing reliable solutions for severe and deep-sea conditions.
Traditionally the company's main products have been in control and choke valves as well as bespoke designs to meet customers' unique requirements. During its last inclusion in European Oil and Gas Magazine the company was enjoying the momentum of a host of acquisitions, including Leeds Valve and LB Bentley and significant site developments. Following these events the Glocon Group has certainly not shown any signs of losing traction in recent months.
Currently Glocon specialises in providing bespoke solutions for large-scale projects, often operating in relentless, severe conditions. The company is proud of its ability of offer cost-effective products and services that mitigate risk and opitimise performance. Combining over half a century of experience of operating in the field with innovative design and production technology it is able to provide high-end control valves as large as 42" bore. Crucially, Glocon is committed to delivering products and services on time and on budget.
The company has design and manufacture centres in Gloucester, Brighouse, Stroud and India where all aspects of design, testing and manufacture are handled in-house. Gloucester and Chennai (India) are the company's primary centres for major projects, cryogenics and industrial gas. Brighouse is an energetic centre for custom design and rapid delivery, which has recently enjoyed a £2m investment. Bentleys is the centre for design and manufacture of subsea valves. All of these centres boast world-class design, machining, testing and commissioning facilities including multi-machining centres providing a full range of capabilities, advanced 3D CAD design linked to machining via EdgeCAM production engineering as well as industry leading facilities for high and low-pressure testing, fugitive emissions, cryogenic testing, full weld overlay and coating facilities and clean room testing for specialist air separation and hygiene applications.
As well as its immediate role in supplying specialist valves and associated equipment to a range of industries, the firm is able to provide an extensive range of aftermarket services and the rapid supply of replacement parts. Spares are held at each of the group's manufacturing facilities and details for each part are collated in its central legacy database. This includes extensive performance data that enables rapid cross-referencing of information in order to deliver ready-made solutions for emergent valve problems. Glocon can therefore ensure the rapid deployment of equipment in the event of an emergency situation, or an unplanned maintenance window.
As the oil and gas and subsea markets continue to develop, bespoke engineering solutions are becoming increasingly sought after as Maurice Critchley, Severn Glocon CEO explains: "There are a lot of new processing requirements for subsea markets and our customers are driving suppliers like us to design and deliver products that have never been designed before. We are operating at greater depths with greater difficulties and with more processing on the seabed than has ever occurred in the past."
Glocon has always maintained a continuous research and development framework, which has become vital in providing the company with a competitive edge as offshore energy ventures increasingly turn to subsea solutions. Complimenting its design and production facilities, the firm operates a major R&D facility in Brighouse, Yorkshire specialising in the development of control and choke valves. Furthermore, the company has recently completed the acquisition of Calidus Engineering, which has been renamed Severn Subsea Technologies (SST). SST is at its core an in-house design facility as Maurice elaborates: "SST is a specialist-engineering house, which is made up almost entirely by design engineers together with prototype engineering capability based in Redruth, Cornwall. It specialises in high temperature and high-pressure technologies, which are largely aimed at subsea and down-hole well products."
Expanding on the significance of the acquisition for Glocon he adds: "Effectively, the addition of Calidus (SST) strengthens our technical position and backs up what the group tries to do, which is engineering led solutions, design and manufacture."
The group also works in partnership with the University of Huddersfield and its 3M Innovation Centre that aims to establish a unique environment and engineering ideas exchange between the University and local companies in order to foster growth and economic regeneration.
In May 2013 the group was awarded a major contract for the processing plant on the Ichthys project. The operation centres on the project's substantial onshore LNG facilities, which represent the largest ever LNG facilities ever to be constructed in Australia. The Ichthys LNG project is owned by Inpex and overseen by a combination of contractors from the US, Japan and Australia. The award of the contract is prestigious in that it is likely one of the largest awards for cryogenic and control valves ever given in LNG markets and will bring Glocon recognition for its involvement in a globally significant project. Spurred by its continued investment and development in recent years the company has also just won a significant overseas contract with a major oil company that will see the group heavily involved in its after market services in coming months.
Glocon has seen a boom in acquisitions and developments in a relatively short time and has not wasted any time in ensuring its investments are rewarded with significant contracts and awards. In fact, its run-rate is at 300 per cent compared to the past 18 months. The group's solutions are based on long-term understanding of control valve applications and world-class engineering intelligence, which enables it to provide solutions where others have failed in an increasingly competitive market. The Group currently has over 800 employees.
Severn Glocon Group
Products: Severe service valves