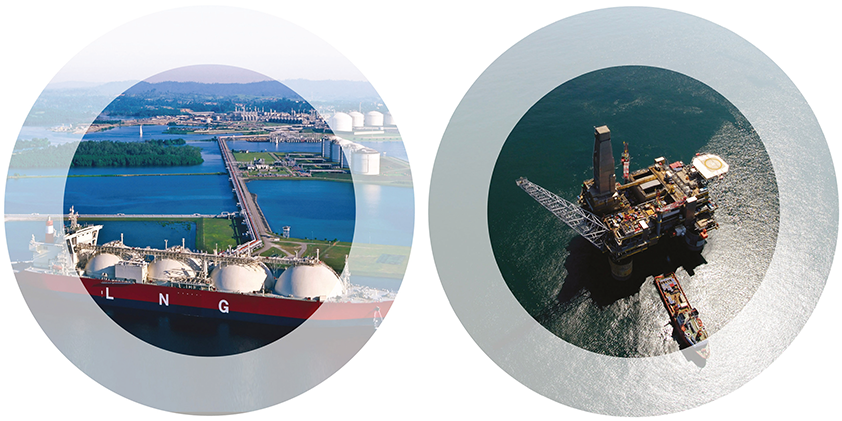 In control
Severn Glocon Group is a UK designer and manufacturer of severe service valves used throughout the offshore and power industries that has more than 50 years of experience under its belt.
Its product range consists primarily of control and choke valves spread across several different lines as well as bespoke units designed to meet unique client applications. The Severn Glocon Group name has gained a good reputation within the company's respective markets with valves subsequently being used across some of the world's biggest oil and gas projects.
The past year has seen a series of major announcements for Severn Glocon Group, one being an agreement to supply valves to the Gorgon field offshore northwestern Australia made in August 2012; the contract itself, however, was initiated in May 2010. As one of the world's biggest sources for the growing fuel LNG, the Gorgon Project – ultimately operated by Chevron – requires a large number of very advanced cryogenic valves. Severn Glocon Group was chosen for its heritage in such products, superior quality, and ability to deliver on-time highly technical units often in sizes up to abnormally large 36 inch bores. The group holds the contract for supplying all severe service control valves to the project, which is reported to be one of the largest such contracts ever signed.
Mid-2012 also saw the acquisition of two companies: Leeds Valve in June and LB Bentley in July. Executive director Colin Findlay discusses in more detail the two purchases: "Most of our products are globe control valves. There are some applications within projects we carry out, however, where high performance butterfly valves for a controlling application are required. To date we've gone to a third party. Leeds Valve has a history of manufacturing butterfly valves, so when the opportunity arose to acquire the company we seized it. There was an immediate synergy between their units and what we supply. More broadly, we also see Leeds Valve as a platform for developing a potentially much larger and wider butterfly valve product range for control applications.
"LB Bentley is a very different company. The days of major topside platforms are diminishing, being replaced instead by subsea templates and extraction. LB Bentley works in this subsea environment so its acquisition added to our business by giving us access to technologies for a sector that we've not yet had much business in. The company itself was a very profitable and successful business in its own right and will help us develop our own existing range, not only by providing product development opportunities but also by fitting into Severn Glocon's strategy to have high-end technical products known for quality in its portfolio."
Incorporating Leeds Valve and LB Bentley is part of a wider strategy by Severn Glocon Group to achieve steady growth through product development, capacity development, and by acquisition where suitable. The two new subsidiaries offer opportunities in all three categories. Their purchase reflects strengthening performance in line with Severn Glocon Group's strategy, set out six to seven years ago, that has also manifested in excellent sales figures spurred by contracts such as the Gorgon Project agreement.
The long-term strategy also set out a plan to improve the group's manufacturing facilities. The last year has seen the enhancing of Severn Glocon Group's Chennai, India business, as well as the construction of a brand new plant in West Yorkshire. Colin elaborates: "Chennai has been growing progressively over the last five to six years. The quality that comes out of India is a direct replication of everything we do in the UK, but because of the worldwide sourcing element it is also cost beneficial. With the development of our product strategy for butterfly valves, combined with our international sales strategy, we wanted more space at the site for machining and new production lines.
"In Brighouse, West Yorkshire, we are currently building a 60,000 square foot modern manufacturing space specifically to re-house our Severn Unival subsidiary and also to integrate Leeds Valve. We will bring those two businesses together, under one roof, and give them the manufacturing equipment that both require as well as enough room for growth. We're not just reacting to the fact that Severn Unival is currently working out of a fairly old and limited building, but actually future proofing for new product developments and additional marketing strategies. These two new factories will extend our capacity and provide the security we need for our developing product line. We expect both plants to be completed as we move into 2013."
With a host of acquisitions, site developments, and major orders having arrived in a relatively short space of time, Severn Glocon Group is now looking at a period of rest to consolidate its existing capabilities. Product quality and customer satisfaction are core to the group's philosophy and taking time to slow down and stabilise is essential in delivering both aims. Over the coming months, the group will therefore focus on the market opportunities of its increasingly diverse product range.
"We do have ambitions for continued growth but we must make sure that we don't run too far, too fast," confirms Colin. "When opportunities come for us to develop new product lines or additional technical products, or even add technical businesses that fit our profile, then we will do it. Nonetheless as a privately owned and financially secure business, we work at a pace that's important to maintain independence and customer satisfaction."
Severn Glocon Group
Products: Severe service valves