Controlling the industry
Designing and manufacturing control valves and actuators for 40 years, Severn Glocon has built up extensive international experience across the whole spectrum of the process industries.
Offering a complete range of services to the chemical, oil & gas, pharmaceutical and power industries the company prides itself on exceptional customer integration that guarantees extremely high levels of application and design knowledge.
As one of the largest privately owned control valve manufacturers, Severn Glocon offers an inhouse manufacturing service to exacting standards, ensuring greater throughput control of the valves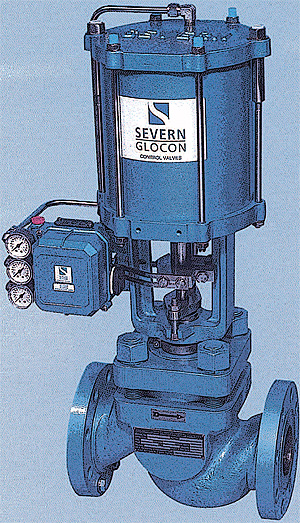 and more accurate lead times. Dedicated to ensuring that its valves are of the highest quality, the company will outsource certain materials when they are more suitable for a particular application.
A period of continued expansion has required an inevitable amount of standardisation within the product range, however Severn Glocon remains dedicated to providing commercially acceptable, technically correct valves. Every product is designed using 2D and 3D CAD systems with a wide range of materials used to suit each particular application, which is then manufactured using CNC machining technology.
The company's expansive product range includes split body, high performance butterfly, cryogenic cold box, single seat and control ball valves, as well as spring return piston, numotor rotary and numotor linear actuators. From this standard range of products, the design team then adapts them into some of the most intricate high technology special valves and pneumatic actuators for the entire process industries.
At the heart of this adaptation process is a strong partnership approach to customer relationships that is centred on delivering design and application expertise at every stage of the control valve equipment lifecycle. Always putting customer needs first, Severn Glocon has developed an extensive experience in presenting control valves to meet the most stringent international operating requirements.
Ensuring that the products comply with a customer's required performance level, the valves are thoroughly tested at the manufacturing plant before being released. Visual, functional, hydrostatic and seat leakage tests are all carried out, as well as standard, customer specified NDT such as radiography, ultrasonic, magnetic particle and dye penetrant.
With a worldwide network of agents, the manufacturer is able to provide its wide customer-base with a quick and reliable design and testing service. This extensive presence, combined with a refined quality assurance system has attracted increasing numbers of clients into the business. As a result, thousands of Severn Glocon valves are operating in plants across the globe.
Illustrating the company's growing worldwide presence, it has been chosen by Foster Wheeler to assist in the construction of a major LNG import facility for Woodside Energy in New South Wales. Severn Glocon is supplying 178 control valves, encompassing sizes from one to 30 inches and manufactured in carbon and stainless steel for cryogenic service.
Employing 160 trained specialists from its 60,000 square foot headquarters in Gloucester, the company has progressed significantly since throughout its 40-year history. Established in 1957 as Gloucester Controls, it designed and manufactured globe control valves for the process industries. Four years later, Severn Instruments was established ten miles away from Glocon as a designer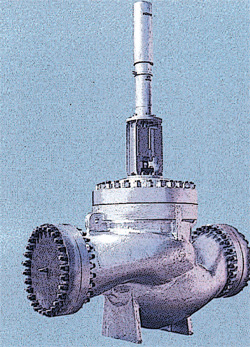 and manufacturer of cryogenic globe control valves for customers in the industrial gas market. In 1991, local businessman Maurice Critchley acquired Severn, before merging the two companies in 1996 to become Severn Glocon.
In 1998 the company witnessed further changes as it acquired the business interests of Unival Controls Ltd. As a leading supplier in the control valve aftermarket business, it complimented the company's existing service. Renamed Severn Unival, the Huddersfield-based company has been developed as one of the UK's leading specialists in valve aftermarket support, offering a unique range of services. It provides rapid problem solving logic that delivers reengineering valve solutions, detailed failure analysis and offers repairs both on and off-site.
Through a dedicated network of centres, the company provides a worldwide service for all of Severn Glocon's products. The UK installed valves and actuators are supported by repair workshops in Huddersfield, Aberdeen, Widnes, Teesside and Gloucester, while alliances have been created with international contractors to support the global customer base. To improve its worldwide service, the company has recently selected Bahrain to be its first overseas base, with a repair and technical centre established to provide direct support to established customers in the Middle East.
The Severn group is regularly looking to expand the reach of its network, and has recently added a new facility in Scotland. The July acquisition of Vesco Services Ltd added a new service centre in Falkirk, allowing Severn to improve its services in Grangemouth and the central belt of Scotland. Severn Unival's full range of services has been added to the site, complementing the workshop's established activities with safety relief valves and mechanical isolation valves.
With Severn Unival's service support, Severn Glocon's has built a reputation for providing the most precise, reliable and robust control valves, covering even the most critical of applications for customers across the world, and with its expanding global presence the company's market impact also seems set to continue growing.
Severn Glocon
www.severnglocon.com