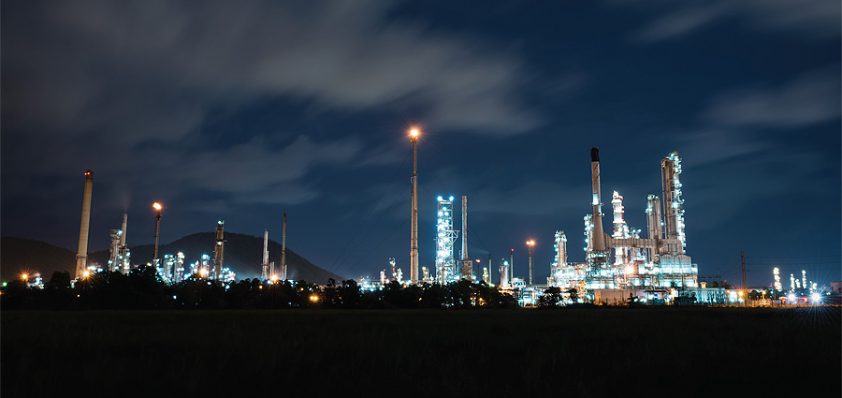 Shazand (Arak) Petrochemical Company
A grand production
Established as a grass root complex for the production of a range of petrochemical products such as plastics, synthetic rubber and other chemicals from naphtha as feedstock, Shazand Petrochemical Company (ARPC) has grown since the initial approval of the project in 1984 and the production phase becoming operational in 1993. "The company was founded in 1984 for the production of versatile petrochemical products near Arak city in the centre of Iran. Its area is approximately 523 hectares and it has private sector ownership," begins Sasan Talebnejad, Pd. D., Head of Market Research at Shazand Petrochemical Company (ARPC). "Revamp and expansion projects were accomplished in 2003, which boosted the total annual capacity by 15 per cent. Presently, the total sellable annual production capacity of the complex is around 870 KT/Y, which serves the domestic market as well as the global market."
Today operating 18 production plants integrated in one larger industrial complex, the company is one of the leading producers of plastics, chemicals and second most consuming synthetic rubber (PBR) from naphtha feedstock in Iran and boasts a considerable annual production capacity. Approximately half of the products are sold to the domestic market through the Iran Mercantile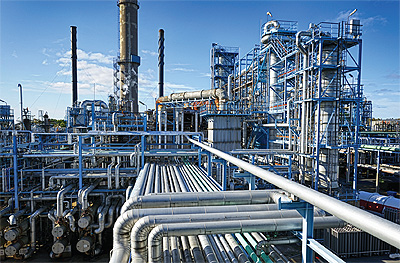 Exchange (IME), while the rest is exported to key markets such as China, Turkey and India. "Other regions such as Middle Asia, SEA and our Iranian neighbours are also considered significant markets for us as well," notes Talebnejad. "Our end user clients utilise our products in diversified applications such as plastic pipes, paints, adhesives, packaging films, fibres, serum vials, polyester production, solvents, detergents and anti-foams, to name a few."
By adapting modern technologies such as TPL, Axsens, Lyondell Basell, Ineos, Zeon, Oxiteno and Balestra and focusing on reliable quality control monitoring, Shazand Company ensures its production processes are wholly tailored to meet the internationally acceptable requirements for polymeric and chemical products. "Polyolefins such as PP, HDPE and LLPDE, as well as chemicals such as generic amines, oxo-alcohols, glycols and fuels comprising different kinds of gasolines are all produced by our company," says Talebnejad. To further strengthen its operations, the company established and put into operation a compounder section at its polypropylene unit in May 2015. Viewed as a great success to the company, this investment was established to improve the productivity of the PP unit by enabling the production of the corresponding valuable compounds and increasing extruder productivity by up to four tones per hour. With its machinery being supplied by Germany and Italy, the new compounder has the highest compounding capacity among all compounders in operation in Iran.
"Producing high quality PP compounds necessitates both high tech machinery and a stable supply of high quality polypropylene material. We thought that since we could produce our own raw PP material, installation of an industrial modern compounder would thus enable us to meet the automotive and appliance industry enquiries in both the domestic and export market," explains Talebnejad. "In the near future Shazand Company will use its proprietary know-how to manufacture high performance, specialty PP compounds in accordance with formulas developed by its research and technology department. This formula will be widely used in the production of exterior and interior automotive components, including bumpers, instrument panels, door trim panels and other applications."
Since this major investment, the company has been selected once again as one of the top companies of the country. Discussing the selection and the reasons behind this adulation, Talebnejad states: "Ranking top companies in Iran is accomplished in order to clarify business atmosphere and develop competitiveness among Iranian companies. Among the selected top companies in terms of
ranking parameters, Shazand Petrochemical Company has been one of the first three top exporters for several consecutive years. The main strengths of our organisation lie in the versatility of our production capabilities, our unique central location, and our medium range capacities that make grade change faster and more flexible. Furthermore, our network of customer-orientated sales and marketing systems in different locations has made us one of the most influential petrochemical companies in the Middle East."
Although the company appears to be going from strength-to-strength, it faces the challenge of feed price, as Talebnejad comments: "Margin of products out of naphtha is considerably lower than gas cracker margins. For promoting competitiveness, some modification on liquid feed prices should be done. That is the case; our wise managers are pursuing this process in both the oil ministry and parliament. Some revamping like using cheap condensate feed is also under study in ARPC to strengthen our margin in the future."
Despite these challenges, the company is currently seeking to expand its presence across the globe following the lifting of economic sanctions on Iran in January 2016. "After the Iran and world powers nuclear deal and the lifting of imposed sanctions, Shazand Petrochemical Company and the entire Iranian petrochemical industry will be doing their best to regenerate lost European market share," says Talebnejad.
Moving forward, the highly successful firm will not only focus on expansion but will also remain true to its four key objectives: to maintain and enhance value of the stock in the long-term, to meet the satisfaction of key stakeholders or beneficiaries, to increase the proportion of new target markets, and to manufacture new or developed products as a way to hold its leading position in a competitive market. "Although many delayed and new petrochemical projects will be implemented in the country, especially after lifting up sanctions based on feed availability, none of these developments can affect Shazand Petrochemical Company effectively because of the great strengths and reputation for excellence that we have," concludes Talebnejad.
Shazand (Arak) Petrochemical Company
Services: Produces versatile petrochemical products