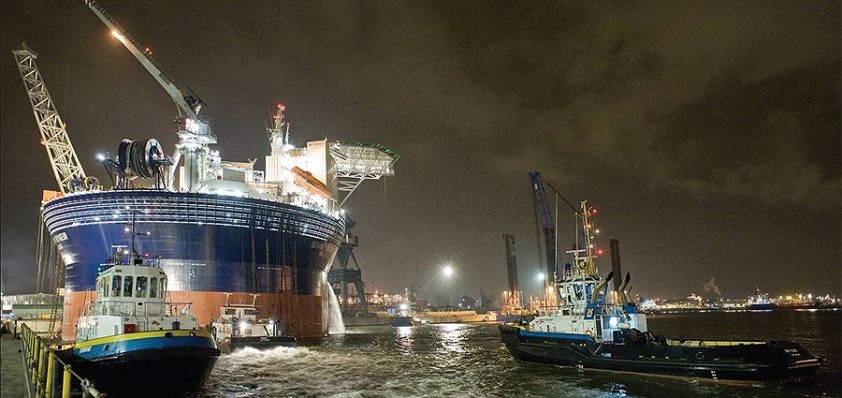 Advanced solutions
Global energy demand is expected to rise by 50 per cent by 2030, and this means that solution providers have to prioritise innovation and work in strategic partnerships with major players, in order to make new territories successful.
This is where Siemens Oil & Gas can help. The company offers an exclusive collection of water management, process automation, rotating and electrical equipment, transmission and distribution systems, power generation, instrumentation and life-cycle services, alongside a wide variety of solutions that have been created to guarantee superior performance in all mission-critical applications.
One method that Siemens Oil & Gas adapts to meet new clients and forge new relationships is exhibiting at premier events in the oil and gas calendar. A prime example of this is the OTC event that is happening in May in Houston in the US. The United States continues to be a growth market for Siemens. The country is facing numerous energy challenges and this gives Siemens opportunities to be involved in the nation's oil and gas industry and become an established provider of 'Smart Grid' solutions to improve energy distribution.
In addition to its activities in America, Norway represents a very important location for Siemens Oil & Gas, and the Siemens Power Electronic Centre (PEC) in Trondheim is responsible for the development, production and sales of all power electronic equipment used for underwater oil installations for Siemens worldwide.
Siemens is globally recognised as a force in electrical engineering and electronics, and many years of planned acquisition and successful mergers have created an oil and gas portfolio that reflects a
set of shared values and is designed to give maximum return. The offerings available from Siemens Oil & Gas are divided into two categories – 'Processes', and 'Products, Services and Solutions'.
Health, safety and environment; economic considerations; and standards, are all covered within the Processes offering. For example, Siemens encourages a global health, safety and environmental culture, because this helps to protect clients, personnel and the general public. Siemens works to constantly reduce the impact of its activities on the environment, and this includes reducing waste, emissions and discharges, and improving energy efficiency.
The Processes segment of Siemens Oil & Gas provides solutions for companies working in the upstream, midstream and downstream sectors. Some of the key features of Siemens' upstream solutions include extreme ruggedness, maximum availability and compact, modular designs. Oil and gas exploration experts demand these characteristics as they work in increasingly remote locations, adverse environments and extreme climates around the globe.
Companies working in the midstream sector have to maintain an extensive infrastructure. Siemens continuously invests in research and development (R&D) to produce a steady stream of innovative midstream solutions. Current programs for midstream applications include: all-electric LNG and VSDS-driven refrigeration compressors of up to 100 MW, standardised pipeline compressors and a SCADA system based on common Siemens DCS hardware platform (PCS 7).
The downstream sector represents a huge challenge, simply because of the size and diversity of practical technologies. To this end, Siemens works to deliver economies of scale to its clients, assist them on their pursuit for productivity gains, and provide a wide variety of innovative engineering solutions to the downstream sector.
Siemens has the broadest portfolio in the Topside market and supplies everything from stand-alone to totally integrated solutions with highly available and qualitative products. The portfolio includes everything from electrical, automation and telecom solutions to process solutions, including water injection treatment.
Siemens' solutions for offshore drilling and field development all work towards the common goal of achieving maximum efficiency, reliability and availability of operations, and keeping potential losses at a minimum. Siemens produces high availability power systems that reduce downtime of operations. The reliability and safety are improved by using frequency controlled jack-up operations. The drilling operations are improved by energy efficient drilling drive technologies
Floating LNG (F-LNG) is a whole new type of seaborne facility. F-LNG vessels enable the commercially viable exploitation of stranded-gas reserves of a mere one trillion cubic feet or less. Mounted on converted tankers or custom-designed hulls, these floating liquefaction plants have to meet intrinsically different requirements compared to land-borne plants.
With dedicated and constructive co-operation with customers, Siemens Oil & Gas has managed – in short time- to develop innovative and reliable solutions adding new functionality and performance to subsea operations, such as high speed broadband-level communication, improved data quality with historian database, remote on-line downloads and diagnostics, transparent channels for subsea sensors and deep water development.
With the installation of more and more field instruments and the increased use of smart instruments in the offshore production processes, modern plants are generating growing amounts of data. In this area Siemens delivers integrated operations for the continuous availability of all topside, subsea, process and safety system data.
Lifecycle management (LCM) manages the total life cycle of Siemens products and systems, by analysing and understanding the life cycle stages. LCM establishes proactive systems to find opportunities to maintain regularity by preventing disturbances due to wear and tear. Proactive co-operation with customers by analysing a plant to identify any potential risk for malfunction, also reduces the risk of unscheduled downtime.
Siemens supplies Front End Engineering and Design solutions alongside highly experienced people with multi-discipline competence and technical and commercial product know-how. By owning this technology Siemens provides tailor-made products and solutions with the relevant tools and competence.
Siemens Oil & Gas is part of the Siemens Energy Sector, the global leader in supplying a comprehensive variety of products, services and solutions for the production, delivery and supply of power and for the extraction, conversion and transport of oil and gas. It is ideally placed to help clients reap the benefits of its constant innovation and dedication to finding new solutions in these areas.
Siemens Oil & Gas
Services: Rotating equipment, IT and automation and drives solutions