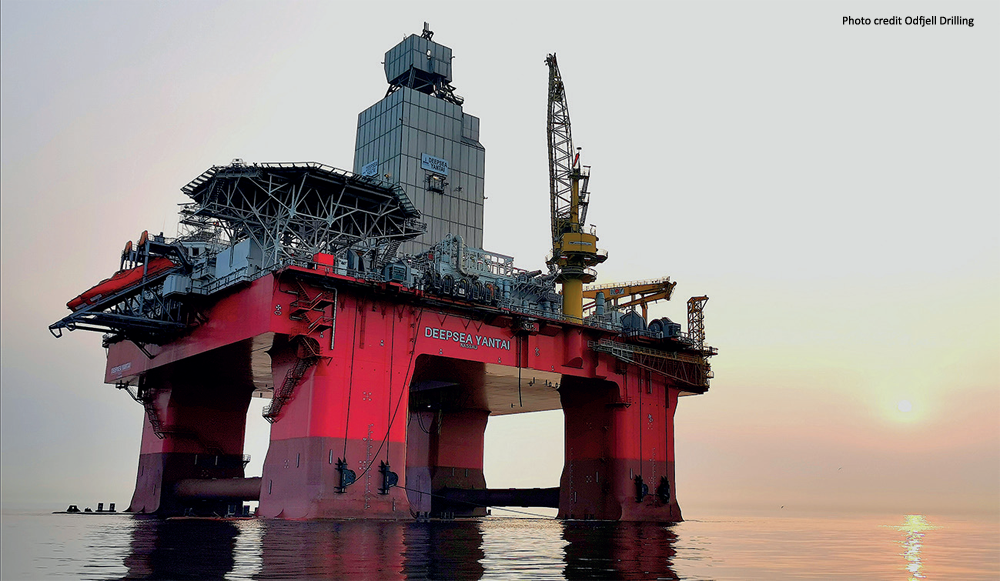 Neptune Energy and its partners recently announced the commercial discovery of oil at the Dugong well (PL882) in the Norwegian sector of the North Sea, the largest discovery in Norway so far in 2020 [at time of writing]. The volumes are estimated to be in the range of 6.3 – 19.0 million standard cubic meters (MSm3) of recoverable oil equivalent, or 40 million – 120 million barrels of oil equivalent (boe). Neptune Energy is the operator of the Dugong licence with a 40 per cent ownership interest.
Neptune Energy's Managing Director in Norway, Odin Estensen, said: "This is a significant discovery and strategically important for Neptune Energy in this region. It underlines our commitment to continue investing in activities in the Norwegian sector, which is an integral part of our geographically-diverse portfolio. Dugong may also open up additional opportunities in the surrounding licences, with the potential for a new core area for Neptune in Norway."
In addition, the Dugong discovery has significantly de-risked another prospect in the licence estimated by Neptune at 5.2 million standard cubic meters (MSm3) of recoverable oil equivalent, or 33 million boe. This brings Neptune's estimate of the total resource potential in PL882 to as much as 153 million boe.
Dugong was drilled by the Deepsea Yantai, a new semi-submersible rig, owned by CIMC and operated by Odfjell Drilling.
Protecting people and assets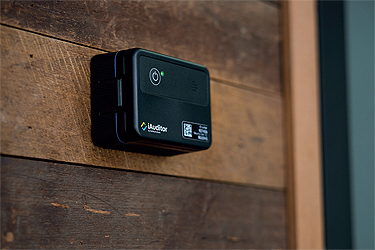 The world's leading platform for workplace safety and efficiency is now making it even easier for workers to remove points of failure, focus on core tasks and capture anything that raises concern. SafetyCulture's new products – Sensors and Incidents – are launching in line with safety becoming the world's number one business priority and its Safely Back to Business programme.
With Sensors, UK workers will now be able to connect SafetyCulture sensors and data feeds in order to contactlessly monitor conditions like temperature and humidity levels in real-time and be alerted when things go out of range and respond instantly.
The launch of Incidents allows team members to capture anything that raises concern in the mind of the worker. Teams are empowered to be proactive in identifying and resolving risk and becoming active players in protecting people and property.
SafetyCulture's Chief Operating Officer, Alistair Venn, is confident these latest launches will not only support businesses with safety but also their growth: "We started work on these new products long before Covid-19. We knew that giving our customers a clearer profile of their organizations would give them the ability to get ahead of problems and their competitors. We're giving teams the tools to communicate more fluidly so they're agile and ever-ready to react."
Engineering expertise
Johnson Matthey (JM), the global leader in sustainable technologies with expertise in design and licensing of large-scale methanol plants, is pleased to announce another successful license award. JM has been selected by China's Ningxia Baofeng Energy Group as licensor for the third methanol synthesis plant at their coal to olefins complex near Yinchuan in Ningxia Province PRC. With a planned capacity of 7200 mtpd, the methanol plant will be the largest single train methanol plant in the world once completed.
First for sector
Fugro has delivered the first fully remote inspection of an oil and gas platform in UK waters, 250 km east of Scotland, using a remotely operated vehicle (ROV) and Fugro's state-of-the-art remote operations centre (ROC) in Aberdeen. Fugro originally intended to trial the remote inspection provision during the campaign. However, when only one offshore inspection engineer was able to mobilise to the platform due to Covid-19, inspection engineers based at Fugro's ROC in Aberdeen stepped in and delivered the whole project remotely to stay on schedule.
Deep-seabed mining agreement
Fincantieri and Saipem have signed a Memorandum of Understanding (MoU) to promote the development of deep-seabed mining (DSM). Deep-sea floors are rich in minerals, mostly sulphides (sulphur), cobalt crusts and polymetallic nodules, all of which are essential to modern digital economy. There are no appropriate industrial extraction applications, however, that can enable mining companies to extend their activities in open water. The first goal of the partnership will be to draw up an industrial plan containing evidence of the technical and economic feasibility and sustainability of new DSM projects.
Breakthrough in wave energy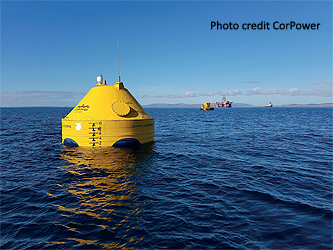 CorPower Ocean has secured €9m equity funding for its breakthrough wave energy technology. The funding round was led by Midroc New Technology, with additional investment from ALMI Invest Greentech, EIT InnoEnergy and a group of private investors.
CorPower Ocean is a global leader in wave energy technology. Its new generation of high-efficiency WECs (Wave Energy Converters) are inspired by the pumping principles of the human heart. Advanced control technology allows large amounts of energy to be harvested using small, low-cost devices. A unique solution makes them transparent to storm waves, which provides survivability in the harshest ocean conditions.
Proceeds will be used to demonstrate the first commercial scale WEC within CorPower's flagship HiWave-5 project – and for the long-term development of supply and service capacity for commercial wave energy farms.
The equity funding, which is combined with public investments that co-fund the program, will support CorPower's pan-European efforts in Sweden, Portugal, Scotland and Norway.
The HiWave-5 demonstration project aims to convert CorPower's wave technology into a bankable product by 2024, by proving the survivability, performance and economics of a grid-connected array of WECs in northern Portugal. This will unlock mainstream renewable project financing for commercial array projects developed by its customers.
bp sets out new strategy
bp has introduced a new strategy that will reshape its business as it pivots from being an international oil company focused on producing resources to an integrated energy company focused on delivering solutions for customers.
Helge Lund, chairman, recognised how energy markets are fundamentally changing, and shifting towards low carbon, driven by societal expectations, technology and changes in consumer preferences. "…in these transforming markets, bp can compete and create value, based on our skills, experience and relationships. We are confident that the decisions we have taken and the strategy we are setting out today are right for bp, for our shareholders, and for wider society," he said when the strategy was announced.
Within ten years, bp aims to have increased its annual low carbon investment ten-fold to around $5 billion a year, building out an integrated portfolio of low carbon technologies, including renewables, bioenergy and early positions in hydrogen and CCUS. By 2030, bp aims to have developed around 50GW of net renewable generating capacity – a 20-fold increase from 2019 – and to have doubled its consumer interactions to 20 million a day.
Over the same period, bp's oil and gas production is expected to reduce by at least one million barrels of oil equivalent a day, or 40 per cent, from 2019 levels. Its remaining hydrocarbon portfolio is expected to be more cost and carbon resilient.
Further ambitions were also spelled out in the strategy – for more details visit: www.bp.com
Safe start-up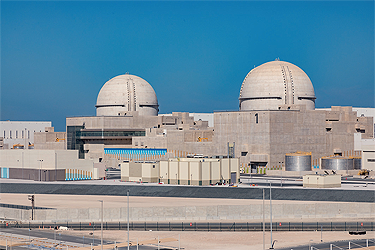 Nawah Energy Company (Nawah), the operating and maintenance subsidiary of The Emirates Nuclear Energy Corporation (ENEC) has successfully started up Unit 1 of the Barakah Nuclear Energy Plant, located in the Al Dhafrah Region of Abu Dhabi, United Arab Emirates (UAE). This step is the most historic milestone to date in the delivery of the UAE Peaceful Nuclear Energy Program, as part of the process towards generating clean electricity for the Nation for at least the next 60 years.
The start-up of Unit 1 marks the first time that the reactor safely produces heat, which is used to create steam, turning a turbine to generate electricity. Nawah's qualified and licensed team of nuclear operators focus on safely controlling the process and controlling the power output of the reactor. After several weeks and conducting numerous safety tests, Unit 1 will be ready to connect to the UAE's electricity grid, delivering the first megawatts of clean electricity to the homes and businesses of the Nation. Testing has been undertaken with the continued oversight of the UAE's independent nuclear regulator, FANR, and follows the World Association of Nuclear Operator's (WANO) completion of a Pre Start-up Review (PSUR) in January 2020, prior to receipt of the Operating License, which ensures Unit 1 is aligned with international best practice in the nuclear energy industry.