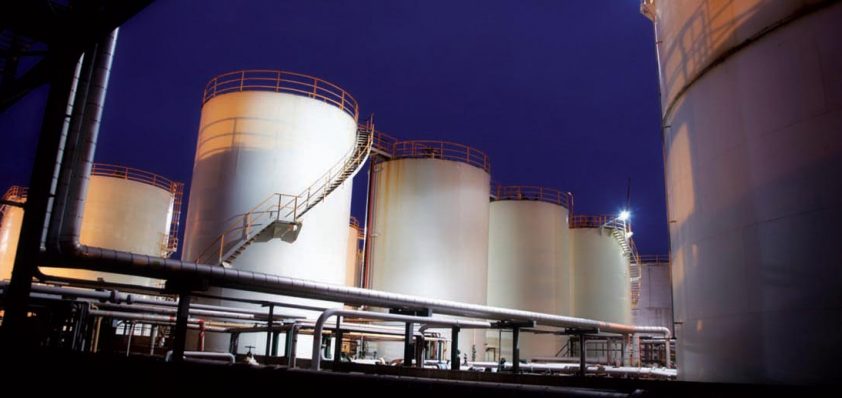 Expertly handled
Leading European independent bulk liquid and gas logistics service provider Simon Storage has eight terminals based in prime locations in the UK, Ireland and Germany where it handles more than 250 products and blends for its diverse customer base.
With a combined liquid storage capacity of 1.28 million cubic metres, or more than eight million barrels, the terminals are capable of providing complete intermodal solutions for many of its customers through the receiving and distribution of products via ship, truck, rail and pipeline.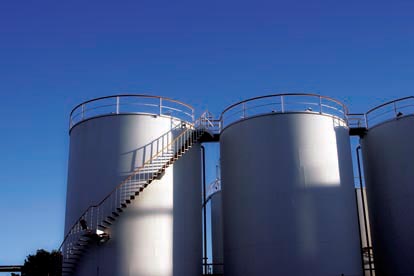 Aware that effective asset development ensures a consistent ability to meet the current and future requirements of customers within the oil, gas and petrochemical sectors, Simon Storage has focused on progressive expansion since its inception more than 80 years ago. Since its early days, the company has grown both organically and through a multitude of strategic developments and acquisitions; an approach that has resulted in facilities and infrastructure that can adapt to the evolving needs of the markets it operates in. This dedication to consistent improvement also enables the terminal to provide wholly integrated, cost-effective solutions to specific storage and handling demands for products such as petroleum or potable alcohol.
An integral link in a long supply chain, Simon Storage offers flexibility to its returning and long-term customers through the adaptation of its systems. As an infrastructure owner and operator, Simon Storage has the engineering expertise to develop bespoke solutions for complex customer requirements. Previously in European Oil and Gas Magazine in May 2013, the company was then involved in a major contract with Centrica Storage Ltd (CSL), a 100 per cent owned subsidiary of Centrica, for the receipt, storage and redelivery of gas condensate. As part of this agreement, Simon Storage built two new 3000 metre cubed carbon steel tanks on time and within budget that are based alongside dedicated pipelines for the handling of products and redelivery of condensate to the sea. Incorporating internal floating roofs to minimise vapour emissions and adding externally stiffened roofs to boost internal volume, the bespoke tanks are also wholly compliant with stringent safety standards and regulations.
Now fully operational, the contract comprises of Simon Storage receiving gas condensate, a bi-product of natural gas production, into storage at its Immingham West terminal from CSL's processing plant in Easington, East Yorkshire directly via pipeline. These developments coincide with the completion of Centrica Energy's multi-million pound York Project, a major programme for the construction of a gas platform and pipeline for the processing of raw gas extracted off the York Field, 34 kilometres off the York Coast. Once extracted, the condensate is stabilised for utilisation in an array of industries, such as fuels and petrochemicals.
With a high customer retention rate, Simon Storage announced the provision of a specialised storage and handling solution for Prayon Group in November 2013. A leading producer of purified phosphoric acid, Prayon has signed a long-term contract where 85 per cent of concentrated purified phosphoric acid produced at its Belgium based plant is received into storage via Immingham East's deep water jetty on the UK's East Coast.
Product will be stored in dedicated stainless steel tanks at the terminal before it is distributed by road to Prayon's customer base in the UK. To ensure customer satisfaction and absolute safety, Simon Storage refurbished two stainless steel tanks; both of which were fitted with overfill protection systems, heat conservation lagging, automatic tank gauging and external heating systems that are thermostatically controlled to maintain the required in-tank temperature. Furthermore, the quality conscious firm added a dedicated stainless steel import line for the purified phosphoric acid as well as dedicated road tanker loading facilities such as a completely closed road loading
system, which incorporates metered batch controlled loading, and an associated remotely operated shut off valve that is capable of closing in the event of detected overfill.
Based on the south bank of the river Humber, Simon Storage's Immingham Terminal is strategically located to offer logistical advantages to customers operating in the North Sea. Offering shorter, more direct routes to and from Europe's major ports, Immingham Terminal is regularly expanded and improved to ensure superior handling services in line with customer and market demand. For example, in January 2014 the company announced the arrival of new waste storage and handling capabilities at the terminal complex, which was recently granted an Environmental Permitting Regulations (EPR) Part A permit for the handling of both hazardous and non-hazardous bulk liquid wastes. On top of this, the terminal was also granted Radioactive Substance Regulations (RSR) permits for the handling of NORM (naturally occurring radioactive material) products that tend to originate in the North Sea.
This development builds on the company's long tradition in the handling of bulk liquid wastes under permit. In accordance to regulations, the permission regime for storing hazardous bulk liquid wastes is stringent, and the wastes must be stored in tanks with impermeable bunding and must be managed under strict stock management systems and reporting regimes. A vital aspect of this is staff training, both to meet permitting requirements and also to uphold the company's commitment to personal and process safety. To achieve this the business has WAMITAB qualified staff located at each of Simon's East Coast terminals, and where NORM products are located employees hold an approved Radiation Protection Supervisor's (RPS) qualification. Simon Storage is also permitted to use a water treatment facility, developed in 2010, for the disposal of separated waste water.
Forming part of the UK's most comprehensive storage facility, the company's Immingham East and Immingham West terminals offer cutting-edge logistics infrastructure and a broad spectrum of benefits for exporters and importers aiming to optimise distibution. On top of this, both terminals are COMAH (Control of Major Accident Hazards) top-tier sites that are active participants in the CDI-T (Chemicals Distribution Institute – Terminals) inspection programme.
Now licensed for the storage and handling of NORM products, Immingham joins the company's other terminals at Seal Sands on Teeside and Velva Liquids in Tyneside in the handling of bulk hazardous liquid wastes, thus ensuring a more comprehensive portfolio of storage solutions and disposal routes for its customers. Included in this range are contaminated liquid wastes from offshore installations such as NORM waste streams stemming from the decommissiong programme in the North Sea, chemical wastes and recovered products like mono ethylene glycol and drilling fluids that emerge from a vast array of industrial activities.
gases, chemical products, vegetable oils and renewable fuels. Indeed, it is this ability to respond to market requirements through operational diversity that ensures continued financial strength during turbulent market conditions in certain areas.
As commercial and environmental trends within the waste storage and recycling sector continue to develop at a swift pace, Simon Storage's strategic investments are a sign of continued growing demand for high quality, innovative waste management solutions. Boasting the capacity, licenses and longterm knowledge that is required to store an impressive multitude of recovered product and waste streams, the company's terminals on the East Coast lead the way in waste handling.
Looking ahead, the company is all too aware that the UK market, particularly the North Sea, is fairly mature and is therefore paying increased attention to opportunities in and around Germany and Denmark, where its parent company acquired facilities last year. Searching for energy infrastructure development opportunities in Europe, Simon Storage will utilise its tried and tested strategy of acquisition and organic development to ensure ongoing provision of cost-effective, innovative solutions to the tank storage marketAs a company that thrives on diversification of its product handling services, waste management and industrial cleaning is just a small part of Simon Storage's overall business, which includes the blending and storage of a comprehensive range of petroleum and petrochemical products, refined products such as liquefied petroleum.
Simon Storage
Services: Support services, storage