Six ways digital transformation drives asset management in the oil & gas sector
The oil and gas industry is currently a volatile market, and such ongoing unpredictability can harm business. Banks in the United Kingdom are reducing loans to smaller North Sea oil and gas producers as a result of changes to the UK energy profits levy.
Those who can successfully turn challenges into opportunities for growth are much better positioned to not only survive but thrive in the new era of the industry. Securing such a valuable position necessitates resources that allow an entire company to be more efficient and agile in responding to market shifts. An Asset Performance Management (APM) platform can help oil and gas producers become more efficient, streamline operations, reduce risks, and increase profitability.
Increase operational efficiency
A cloud-native APM platform can assist in increasing efficiency at each stage of the fossil fuel production cycle. Proactive tactics, such as predictive or condition-based monitoring, are supported and promoted by the correct solution. This helps manufacturers to improve asset and equipment reliability, resulting in less equipment and production downtime in upstream operations. An APM solution that provides real-time insights at every step ensures that critical equipment and systems are maintained and run on a schedule that is optimized for usage and conditions.
Utilizing critical data to drive efficiency
When used as part of an integrated business software solution, an APM platform may be a powerful tool for leveraging mission-critical data and driving efficiencies across the organization. When maintenance and operations teams, for example, can receive real-time updates on equipment status, they gain access to important data that allows them to prevent breakdowns and set informed priorities. Frontline maintenance crews have immediate access to information that can help them conduct repairs and overhauls swiftly and safely when they can access manuals, schematics, and equipment status reports on their mobile devices. Furthermore, delivering aggregated reports that combine with essential internal and external data allows senior management to develop a holistic picture of operational performance.
Rethink business processes
Effective business processes are about integrating technology and data with people, processes, and policies. When APM operates as an essential component of an integrated, cloud-native digital backbone, oil and gas producers can gain significant benefits, such as:
Establishing, maintaining, and depending on data management systems across the entire enterprise.
Using best-in-class cybersecurity and frequent, routine updates – allowing in-house IT to focus on enterprise-specific needs.
Blueprinting key processes to drive efficiency and augmenting them with digital enablers.
Supporting governance and management systems to help ensure alignment and optimize the flow of data and information both within and between departments and business units.
Creating a collaborative workplace culture.
Empowering users
Innovative oil and gas companies recognize that customer satisfaction and staff empowerment are critical to their success. The right APM platform accomplishes this through a hyper-personalized experience that significantly boosts user productivity. Current technologies such as sophisticated industry-specific functionality, machine learning, business analytics, and Artificial Intelligence (AI) improve the user
experience. This can be a major factor as millennials advance in the workforce and become the most influential client category. Millennials expect the benefits of current technology and digital transformation to be at their fingertips, via smartphones and related technologies. Their satisfaction can ultimately influence a producer's capacity to meet business objectives.
Improve regulatory compliance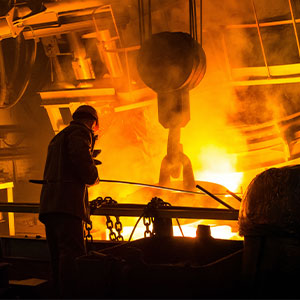 Shareholder value and competition are important drivers for any organization, but compliance, risk mitigation, and safety must come first in the oil and gas industry. When it comes to highly sophisticated installations and complex processes, risk mitigation entails not just monitoring equipment and components, but also building a working culture that keeps personnel safe and productive. A 360-degree perspective of the complete organization is required to manage risks and meet regulatory requirements. This can be performed using a cloud-native platform that combines predictive maintenance, business analytics, machine learning, and AI to detect problems before they arise while also maximizing oversight and reporting. Robust integration technologies that begin with enterprise asset management and extend into all elements of the operation are required for proper regulatory compliance.
Ready for what comes next
Employing timely, relevant data is critical for navigating a fast-changing, sometimes perilous industry. The dramatic developments that hit oil and gas in the pandemic demonstrated the necessity of preparedness at all levels of operation, from asset performance to overall business resilience. This adds urgency to the IT trends mentioned in the IDC FutureScape Worldwide IT Industry 2023 Predictions study, including that by the end of 2025, 25 percent of organizations that do not share operations and expertise across their industry ecosystems to address talent shortages will struggle to remain viable or be acquired.
IDC also revealed that by the end of 2026, 40 percent of G20 governments will promote the global data economy through funding of technology infrastructure, enablement of legal provisions, and active participation in data spaces. What's clear is that sharing data will be pivotal to the success of not just individual business and industries but the entire global economy. Any or all these changes could provide efficiencies and data-driven insights to a producer's business, allowing it to survive in the face of extraordinary obstacles. Cloud-native enterprise software services must be adaptable to accommodate this journey.
Maintain a competitive edge
A rising number of oil and gas companies are proactively integrating digital technologies into their operations to increase efficiency and growth. Oil and gas companies must recognize the benefits of integrating platforms, software, and processes to continue providing value, satisfying shareholder expectations, and maintaining a competitive edge, especially during an unpredictable and volatile business cycle.
For a list of the sources used in this article, please contact the editor.
Jian Low is a Hexagon EAM O&G and Energy Consultant. Hexagon's Asset Lifecycle Intelligence division helps clients design, construct, and operate more profitable, safe, and sustainable industrial facilities. It empowers customers to unlock data, accelerate industrial project modernization and digital maturity, increase productivity, and move the sustainability needle.