Foresight Group has announced the full operation of the Vale Matanças 7.2 MW solar farm (the Project) located in Alcácer do Sal, Portugal, which was grid connected on 5 December 2018. Foresight originally acquired the project in Jun 2017, and construction started earlier this year.
The Project, which derives income purely from the sale of the power generated, has secured a ten-year power purchase agreement (PPA) with a Spanish utility company and will deliver 12GWh of clean renewable electricity per annum.
The acquisition of Vale Matanças was the first investment in a Portuguese utility scale solar asset which did not benefit from government subsidy and heralded the start of a larger unsubsidised solar portfolio acquisition plan that Foresight is currently implementing across Portugal, Spain and Italy.
The Project, which has a 30-year operational life in line with typical Foresight solar infrastructure investments, is located in one of the highest irradiation areas in the Iberian Peninsula.
Carlos Rey, Director at Foresight, commented: "We are pleased to announce the grid connection and full operation at Vale Matanças. This is the second of our unsubsidised solar plants to come on stream, the first being the 3.9MW plant Torre de Cotillas in Spain. Iberian Gridparity forms a key part of our long-term strategy as we are looking to consolidate further our leadership as a worldwide solar operator."
New processing plant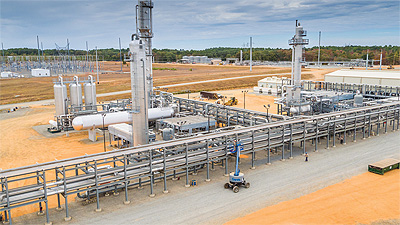 Honeywell's UOP Russell business is to provide a 200-million-cubic-foot-per-day gas processing plant to Cogent Midstream, LLC. When completed late 2019, the new plant will extract valuable natural gas liquids (NGLs) from natural gas produced from several counties in the Wolfcamp Formation of the Permian Basin in Texas. Its low capital and operating expense and high NGL recovery enable Cogent to meet producer processing needs, while also ensuring downstream pipeline specifications are met.
Honeywell will design and supply a UOP Russell modular cryogenic plant with refrigeration and dehydration units. The plant design streamlines project schedules and is customised for the unique gas composition in the Basin.
"Cogent Midstream selected the UOP Russell plant because it is a proven and reliable technology, and because the modular design vastly reduces the time before the plant can go into production," said Neil Eckersley, UOP Russell general manager at Honeywell. "With the addition of this new plant, Cogent's processing capacity at its Big Lake Plant will increase to 400 million cubic feet per day."
Mega battery facility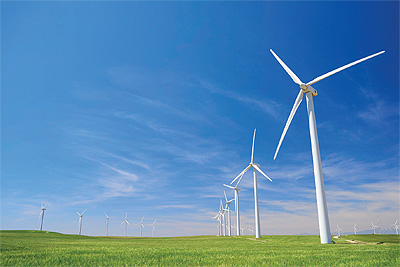 GS Yuasa, the world's leading battery manufacturer, has been chosen as industrial manufacturer for one of the world's largest storage battery facilities at an electricity substation in Japan. The company's state-of-the-art lithium-ion batteries will help to stabilise renewable wind generated power levels.
GS Yuasa will design and supply a high capacity lithium-ion system to meet the specialised needs of Chiyoda Corporation, who are working with North Hokkaido Wind Energy Transmission Corporation on the development of a transmission network for renewable power generation on the island of Hokkaido.
The large-scale project will use GS Yuasa lithium-ion batteries to contribute to the stabilisation of the power system, in turn achieving Chiyoda Corporation's sustainable development goal of cleaner energy for all. The advanced storage battery system will stabilise output fluctuations, which is essential for the effective use of energy generated through wind and solar power.
The system has a large output of 240MW and a capacity of 720MWh. This means it could power a street of houses for 32 years. It is also equivalent to the capacity of 45,000 electric vehicles.
World's largest
On December 11th, 2018, 'Kairos', the world's largest LNG bunker supply vessel, started operations in Northwest Europe. Chartered by Blue LNG, a joint venture of the Hamburg based leading LNG supplier Nauticor with a 90 per cent share and the Lithuanian energy infrastructure provider KN with a ten per cent share, the ship was handed over by the owner Babcock Schulte Energy in the port of Klaipeda.
Mahinde Abeynaike, CEO of Nauticor, underlined the importance of achieving this important milestone: "With the handover of Kairos we are securing the supply of LNG as a marine fuel in the Baltic Sea on a large-scale basis. Thanks to our large LNG storage tanks with a pump rate equivalent to more than 30 LNG trucks per hour and our innovative manoeuvring technology, marine customers will be able to benefit from an extremely fast and safe LNG ship to ship supply. From now on, also large vessels can bunker LNG in the Baltic Sea."
The construction of the vessel started in 2016 when the joint venture signed a time-charter agreement with ship owner Babcock Schulte Energy. In February 2018, steel cutting took place at Hyundai Mipo Dockyard (HMD) in Ulsan, South Korea, and in October 2018 the vessel was delivered by the shipyard.
With a tank capacity of 7,500 m³, Kairos has several other unique features, including the ballast-free design and installation of a CNG tank to store vapour return gas from customer vessels.
Fast-track international growth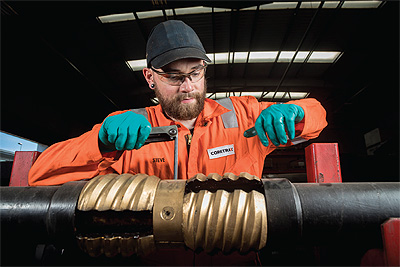 Coretrax, the independent wellbore clean-up and abandonment specialist, has received a substantial investment from private equity firm Buckthorn Partners to accelerate its ambitious international growth plans.
The Aberdeen headquartered company, which supports global well construction, completion and end-of-life operations, recently reported record trading performance across its operational centres in the UK, Middle East and South East Asia with more than £5m of contracts secured in 2018.
It is also working on projects in the US and West Africa where it sees future market potential for its wellbore clean up technology and service offering.
Under the deal, Buckthorn will become the majority shareholder, with founder and managing director Kenny Murray taking up the CEO role and heading up the existing management team.
Kenny Murray of Coretrax said: "This is an exciting and timely deal which underlines the global opportunity for our differentiated technology and service offering in a fast-growing market segment. This investment from oilfield services specialists, Buckthorn, is a gamechanger in terms of our planned growth. We've already seen the results of continued investment in our people, our products and our international expansion, particularly into South East Asia. With Buckthorn's support, we'll now be able to capitalise on this as well as push into the US, West Africa and Asia Pacific in a much more aggressive way."
In Brief
Huge win for the sector
Yorkshire power contractor Smith Brothers has been appointed by Arlington Infrastructure Ltd to act as the preferred EPC provider for its forthcoming 1GW UK portfolio of energy storage and gas peaker projects. Smith Brothers has been given the go ahead on the first two projects, totalling 60MW.
Arlington made waves in the UK energy industry recently, when the company announced it had been successful in securing an initial £200m funding line for the portfolio – the largest financing of its kind in the UK.
Having worked collaboratively with the clean energy investment group on the project development for the past 12 months, Elland-based electrical engineering firm Smith Brothers will lead the engineering, procurement and construction elements of the portfolio – with sites ranging from 5-50MW.
Community solar
SunShare has been awarded six new community solar gardens by Xcel Energy totalling 12 MWdc. SunShare was selected in a competitive bidding process and will be able to serve more than 2500 residential households in the Denver metro area in the US as well as additional municipal, governmental, and educational entities.
Said David Amster-Olszewski, SunShare's founder and CEO: "The entire concept of community solar was created to enable people who can't install solar panels on their rooftops to have access to the benefits of solar power. SunShare's mission has always been to give more individual consumers powerful options for contributing to a healthier environment."
The six community solar gardens will service approximately 2600 subscribers upon completion with construction expected to start in 2019.