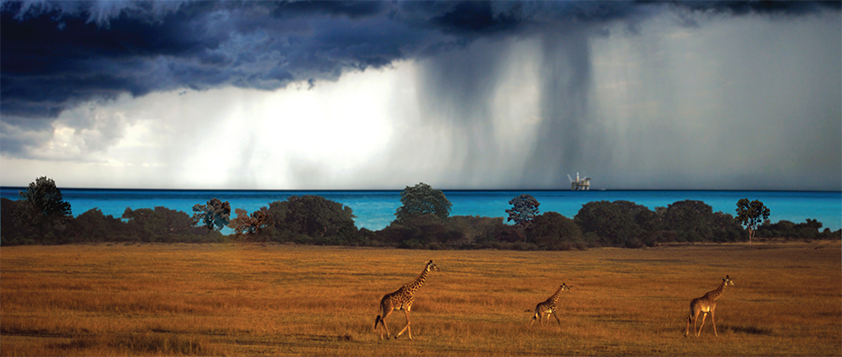 South African Oil & Gas Alliance
A strong alliance
The South African Oil & Gas Alliance (SAOGA) is a non-profit organisation, which was established seven years ago as an umbrella body for the country's supply hub and fabrication centres.
The organisation was born out of a provincial government sector development programme, which focused on a significant cluster of companies that serviced the upstream oil and gas market in the region. With the aim of developing and promoting the Western Cape in South Africa, SAOGA primarily markets itself to the offshore oil and gas market of West Africa due to its strategic geographical position. The organisation works as a partnership between the public and private sectors, receiving public funding to carry out a range of industry development activities and to promote the interests of its membership base of approximately 170 private sector companies.
Within this members base the Alliance represents a broad spectrum of South African suppliers, service providers and international partners, which are capable of servicing the exploration and production, repairs and maintenance, fabrication and construction, and new project development markets. In terms of the services that SAOGA offers to its members, there are four broad areas that it is focusing on. The first of these is industry capability development, where SAOGA plays a key role in helping local companies to understand and attain the performance and quality standards required to operate in the upstream industry.This is achieved through an extensive skills development programme, supplier development initiatives, and networking activities to enhance collaboration between companies.
Related to capability development, SAOGA actively works with government and parastatal entities to ensure that public policy and infrastructure provides an attractive business environment for upstream suppliers. To this end, the Alliance sponsors initiatives to study and improve both the physical, and regulatory, infrastructure and will take forward issues on behalf of its members where necessary. The third area is marketing and business promotion, as SAOGA seeks to help its member companies grow their business by raising the global profile of the South African industry through a range of activities. These include a presence at conferences and trade exhibitions, participation in trade missions, conducting market research, and the publication of the online South African Oil & Gas Directory, which lists companies within the country. Finally, a key priority for SAOGA is increasing the presence of foreign upstream companies in South Africa, by acting as a primary point of contact for global firms considering establishing operations in South Africa, or working in partnership with local firms.
SAOGA's role is all the more important at present because South Africa is emerging as a potentially significant oil and gas producer, owing to the fact there are still large unexplored areas within the region, including far offshore areas. Two key areas are the region bordering Namibia, and Mossel Bay, where Petro SA is developing a small field with a very complex geology. Currently Petro SA is in the process of issuing and awarding tenders for the $1 billion development of this field, which together with an increase in exploration projects over the next few years will increase the industry's activity levels.
Other key developments within the region include significant changes within the ship repair market. Previously controlled by the Transnet National Ports Authority (TNPA), eight national dry dock facilities are in the process of being leased on a long-term basis to private operators, which is expected to bring substantial investment into the market. Over the last nine months there has been high levels of activity in the A-Berth quay in the Cape Town harbour – not least the extensive upgrade and redevelopment programme to develop the berth into a world-class dedicated repair and upgrading facility for the upstream industry. This primary operator of the facility is DCD Dorbyl, which has assembled a consortium of approximately ten third-party companies to provide a full range of services. Fifty per cent of the A-Berth facility is designated common access to for projects managed by other companies.
In terms of the regional market, oil and gas activities within Eastern Africa are gaining exposure, with operators currently working in Mozambique, Tanzania, and Uganda. Despite a slight downturn in Nigeria, the West African regions of Angola and Ghana are also seeing an increase in activity, which in turn is benefiting South Africa as operators look to use the country as a regional hub and logistics centre. One of the key reasons behind this is South Africa's geographical location between these two areas, which is supported by its strong infrastructure. Additionally many of the training and development facilities within the country utilise state-of-the-art equipment, which enables operators to train their African-based contractors locally and this in turn benefits the local industry.
Given the scope of developments currently taking place within the South African oil and gas industry, SAOGA's role in supporting and promoting its member companies seems ever more important. Following the privatisation of the country's ship repair facilities, there is a real opportunity to substantially grow this aspect of the industry, through both investment in the facilities themselves, and the personnel to operate them. By providing a focused central point for companies within all aspects of the industry, SAOGA is able to bring greater market opportunities to its members, whilst helping to raise the global profile of the South African oil and gas industry.
South African Oil & Gas Alliance (SAOGA)