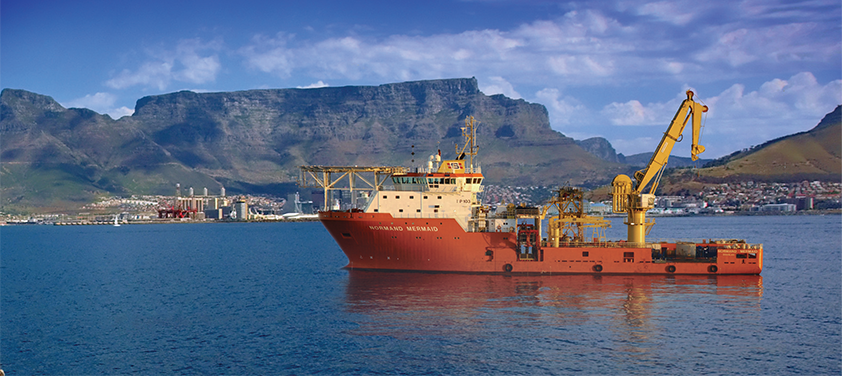 South African Oil & Gas Alliance
Unlocking potential
Over the last year, the South African Oil & Gas Alliance (SAOGA) has continued to make steady progress in its mission to promote and guide development of the offshore industry in South Africa.
As a non-profit member organisation, SAOGA brings together the country's public and private sectors including suppliers, service providers and international partners, to improve local capabilities and establish upstream oil and gas services within the region.
Recently SAOGA has focused on the execution of two major strategic imperatives – the development of upstream services around ports, and creating a marketing and export development programme for South African companies. Looking at each element of this in turn, CEO and executive director of SAOGA, Warwick Blyth, describes how these have been advanced: "We have developed a Port Cluster Leadership Team to set the strategic agenda for the cluster. Alongside this we have focused intensively on building a collaborative relationship with the National Ports Authority, which has been successful in opening up a top-level dialogue around issues of importance for the industry. A multi-stakeholder task team has also been convened to identify key priorities for developing the port-related upstream services. Out of this task team we appointed Marintek to develop an assessment of the potential ship and rig market size accessible from South Africa. The results of this indicate that market potential is five to seven times larger than current levels of activity.
"In putting together a marketing and export development programme we have worked hard to develop levels of intelligence about markets, companies and specific supply opportunities around the continent. A key insight from this work has been the significance of the merging opportunities in East Africa, and in particular for South Africa, Mozambique. We anticipate a much bigger focus here in the future, and in March took a number of companies to see first-hand the opportunities there. It is worth noting that reserves being stated by operators on the Tanzania and Mozambique sides of the Rovuma Basin are already larger than the total for Western Australia – and this is only two years since the first discovery in the basin."
The discoveries in Mozambique are just one of the ways that the South African oil and gas industry has continued to evolve over this time, with the offshore sector in particular largely remaining in an early stage of exploration. Major international players such as Shell, BHP, Anadarko, Sasol and Total have all secured or are about to secure exploration rights. "Elsewhere, shale gas has been much debated, although a moratorium on exploration remains in place. There is a growing realisation that gas is a potential game-changer for South Africa, and I remain optimistic that these projects will make progress this year," reveals Warwick.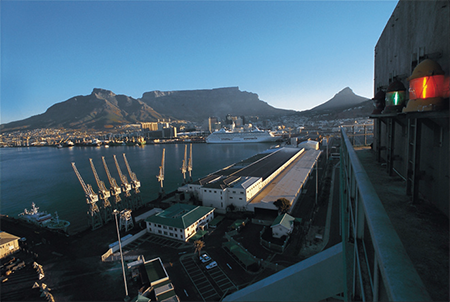 Other major developments include the sale of Forest Exploration's Ibubhesi asset to African International Energy, which completes its long-intended strategy, and opens the door to fast track development of the gas-to-power plant. PetroSA has successfully completed the procurement process for its FO field project and will commence drilling mid-year on this $1 billion subsea development to assure supply to its Mossel Bay GTL plant.
"On the services side, the ship and rig repair sector continues to see significant amounts of business. A big change over the past year is that much of this work has occurred in the deepwater ports of Coega and Saldanha Bay to cater for the draft requirements of the newer generation deepwater rigs. A number of major engineering firms have also invested in Cape Town. Worley Parsons bought a tier one national consulting engineering firm and are leveraging this to grow business into the region, whilst Jacobs Engineering has started a joint venture with another local firm and SAOGA member. We are also aware of a number of other engineering firms looking at entry into South Africa for upstream oil and gas," notes Warwick.
One of the biggest proposed changes of the last few years has been the privatisation of the ship repair market, with repair facilities across the country being transferred into privately managed concessions. After some time with little progress made in this endeavour, the National Ports Authority announced they were cancelling the process. SAOGA is therefore now seeking clarity on the way forward for these facilities.
In more positive news, the proposed freezone (IDZ) at Saldanha Bay is making progress with intentions for the formal applications to establish this to be submitted within the next few weeks. In this case, the freezone should then be declared in around 12 to 18 months time. "We are still working hard with an international base operator and shipping company to establish an oil and gas logistics terminal at Saldanha Bay, which will become the gateway to the oil and gas component of the IDZ," adds Warwick. The hope is to have the base up and running well before the IDZ is declared.
In unlocking the true potential that South Africa's oil and gas resources hold, as well as that of the continent as a whole, SAOGA believes there is the need for a balance of local content and international expertise. Elaborating upon this viewpoint Warwick concludes: "A significant shift has been the growing importance of focusing on investment attraction of upstream service companies to South Africa. We think we have a good proposition for offering them a base, skills, good business environment, proximity to region, logistical connections, and a comfortable living environment. In turn we need the global companies to bring the track records, industry connections and specialist know how."
South African Oil & Gas Alliance
Services: Organisation, promotion and education