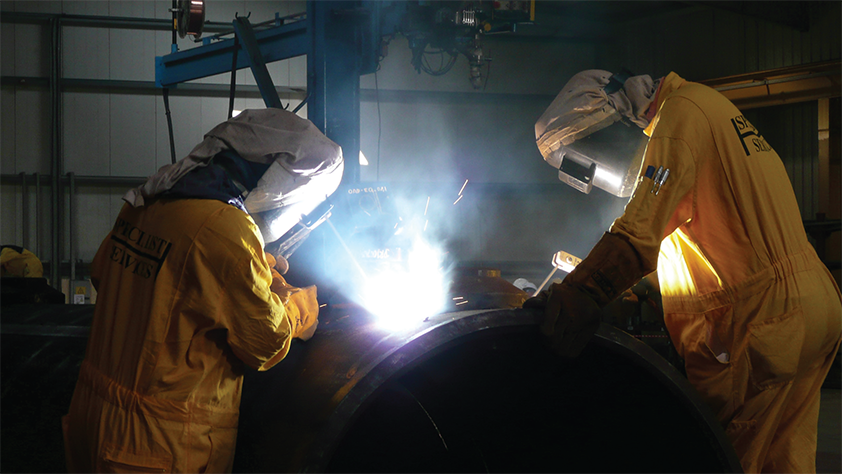 Specialist Services Group of Companies
Taking the next step
Since 1982, Specialist Services has designed and manufactured modular building solutions for the oil and gas industry and has successfully expanded its capabilities into drilling, well testing and process equipment.
Success across these two business units has seen the organisation expand its presence from its headquarters in Dubai, UAE, to include offices in Abu Dhabi, Singapore, and most recently Aberdeen, the UK. Over 30 years, the group has pursued a commitment to delivering customers' requirements on time and on budget, a philosophy that today remains as potent as ever to its business outlook.
Based in Aberdeen, Labtech Services Limited is also a specialist in the design, engineering, and manufacture of onshore and offshore modular buildings and process equipment that was acquired by Specialist Services in October 2011. As Group sales and marketing director Chris Ridley explains, the parent organisation saw synergies with the Scottish company and took full advantage: "Labtech is a very natural fit into our organisation because its core engineering and fabrication capabilities enhance what we can offer as a group, as well as complimenting our existing customer offering. By completing the acquisition late last year, we were able to plan our current financial year together with Labtech and position them immediately for some of the projects we were already focusing on in the region.
"We had a great response from our clients because what we are able to offer is a truly global solution through localised engineering and manufacturing support. A client can work with us on a global basis with regional certification or operational requirements and we've had some good success in securing contracts on that basis. We've taken a global view in terms of their requirements and forecasting of equipment needs and have then provided the fabrication and support in local regions. Labtech is the latest addition to that approach, and this has gone down very well with our key customers."
Significant investment has already been made into Labtech. In June 2012, Specialist Services announced it was making a £1million investment into the subsidiary's HIRE fleet, used to purchase 15 new units including 20-foot Zone 1-certified offices, MWD, LWD and laboratory cabins, some of which are NORSOK compliant. Labtech's Aberdeen base makes it ideally located to support clients and projects throughout the North Sea, Norway, the Caspian, Russia, and even Sub-Saharan Africa. The investment supports Labtech's existing production capabilities and represents its re-entry into the offshore rated building hire business after a three-year absence.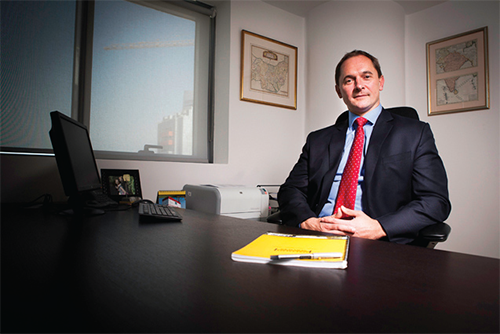 This initial investment is part of a larger support programme intended to completely overhaul the Aberdeen facility to effectively double the capacity and improve productivity over the next three years.
Labtech marks just part of Specialist Services' capacity growth during the last two years, with new staff and facilities having been added to the group's Middle Eastern branches as well. "The last two years have really been a phenomenal period of growth for our business as a whole," states Chris. "In Dubai we have added something in the region of 100 people to our management and supervisory teams alone, across all disciplines and functions. A 350,000 square foot facility has been acquired in the city too, which has now become our Centre of Excellence for modular building fabrication.
"In Abu Dhabi we have acquired a company called O.I.L. Engineering Middle East, which came with a significant waterfront facility, including a 100 metre jetty and 5000 tonne load-out facility that supports our big engineering product builds that go offshore directly by barge. Through these rapid developments in the Middle East, we were able to support the uplift in the local oil and gas sector and support some key projects that are coming up such as UZ 750."
Alongside the host of acquisitions and developments Specialist Services has experienced during the last two years, the organisation has also been restructuring itself to improve efficiency primarily by focusing dedicated facilities to each major product sector. The Dubai-based Centre of Excellence is one example of this, handling all modular building fabrication on a single site within the Jebel Ali Industrial Zone. A new enterprise resource planning (ERP) system has been introduced to manage these fundamental changes.
The modified infrastructure is a foundation for the next stage in Specialist Services' plan for growth, at the centre of which is strengthening product adjacencies. "One of the biggest market sectors we're looking at is what we call our engineering, procurement, and construction (or EPC) business," explains Chris. "Where we previously built living quarters on an engineering, procurement, and management (EPM) platform, at the new facilities in Abu Dhabi we are producing them internally at our own facilities ready for shipping direct to clients. This provides a one-stop turnkey delivery capability for our customers.
"On the drilling, testing, and production side of our business we have now started to develop early production facilities. These two developments support one another and create a product adjacency that take us into a whole new level of capacity in terms of the scale of contracts we can execute, the cross-discipline opportunities, and process support for these projects. As a result, in the last year, we have seen our geographic delivery expand from our typical MENA customer base to orders as far afield as Russia, Brazil, and the US."
With a well-planned strategy for growth, and with the assets and infrastructure now in place to pursue it, the next few years for Specialist Services are looking strong. "About two and a half years ago we carried out a significant market analysis and built from that a four year strategic plan that highlighted the wealth of opportunities available for a business like ours to grow," Chris says. "What was identified as an enabler at that time was the ability to increase capacity and utilise dedicated resources to really focus on individual product lines, growing those as business units. That's really what we've been restructuring to achieve over the past year and we believe that we are in the right place now to move forwards."
Specialist Services Group of Companies
Products: Modular buildings and well testing and process equipment