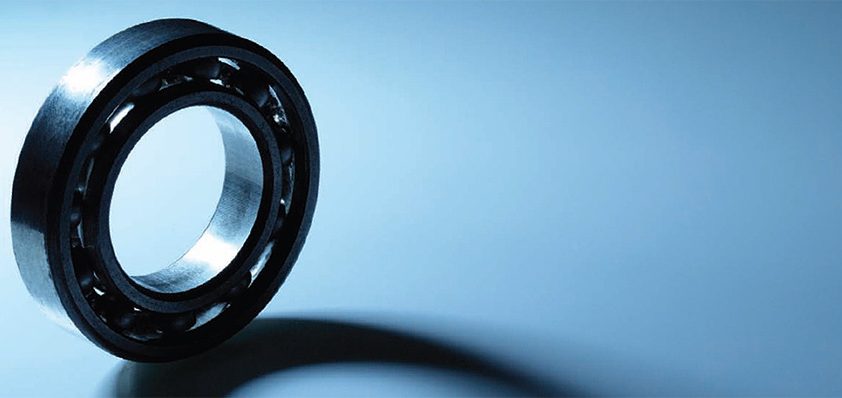 Bearing well
It was in 1968 that Alfred Sharman was inspired to leave his position at manufacturing company Pollard Bearings and begin distributing those products he had previously helped to make, under the name Spen Bearings.
Unbeknownst to him at that time, over the next 40 years the business would continue to go from strength to strength with Spen Bearings today one of Yorkshire's largest independent authorised distributors of maintenance, repair and overhaul products (M.R.O).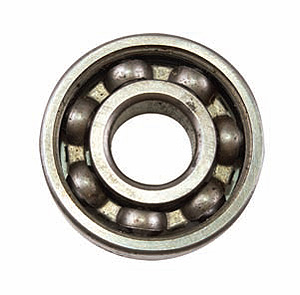 Part of this is undoubtedly down to Spen Bearings' enduring ethos with a commitment to providing quality products with a quality of service unrivalled in the marketplace. With a third generation now positioned within the business, Spen Bearings has the stability to continue to grow and prosper for many more years to come. James Haley, general manager, elaborates: "Spen Bearings' role in today's climate is based on ensuring we meet the standard required by our customers of quality of supply and commercial awareness. We also believe that continuous product and service improvements in conjunction with our customers is one of the strengths of the business."
This customer base ranges from small one-man operations to multi-national blue chip companies across a multitude of industries such as engineering, industrial, agricultural, pharmaceutical, food and beverage, pulp and paper, machine tool, aggregates, offshore, and nuclear. In meeting this diversity of requirements, James highlights some of the other strengths of Spen Bearings: "Crucial is our vast wealth of in-house knowledge and expertise on the products we supply, as well as continuous product training to try and enhance that knowledge further. We also have a very low staff turnover, with many employees having between 15 and 20 years' service with us, and they are a massive strength to the business. Excellent stockholding, which is quite often based on individual customers requirements, is another facet of our offering.
"Being a family business we can adapt quickly when needed without any management bureaucracy, and as we are still this family business at the very heart of the company we want to ensure the qualities and personal care that goes with this filters through to our customers, whether we are dealing with a large corporate end user or a man on the street," he adds.
At its core Spen Bearings offers an unparalleled range of products across its four regional branches including bearings, seals and gaskets, belts and pulleys, chain and sprockets, motors and gearboxes, linear motion, adhesives and lubricants, hydraulics and pneumatics, tools and fasteners, wheels and castors, P.P.E, electromechanical repairs and refurbishments, and ancillary products.
Within this some of the main products employed in oil and gas and offshore applications include belts such astiming belts for Fin-Fan, oilfield chains, seals, ancillaries, and the company's mainstay product – bearings to suit various applications. Customers are able to take confidence in that as an authorised retailer, Spen Bearings' products have full traceability and not only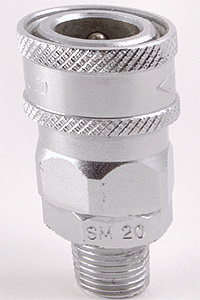 support, but also the full support of the manufacturer.
With over 20,000 stock lines in its portfolio, James elaborates on the challenges faced by Spen Bearings in co-ordinating all of these: "A good understanding of our marketplace and close co-operation with our customers and suppliers ensures our stockholding remains appropriate, manageable, and turns over at an acceptable rate. In this respect we always ensure that obsolete items are superseded by adding to our range as conditions dictate or products advance. We have also recently invested in a new computer system at our headquarters which is soon to be rolled out to all branches. This will lead to even better stock profiling, reduce overheads and make us more efficient and streamlined."
However, Spen Bearings does not only support its own client base, but also its suppliers in their activities. One such recent example of this has been the company's close work with a large manufacturer where it recommended red power belts as a maintenance free solution. The project has proved a huge success and as such the manufacturer is seeing returns already with a significant increase in downtime and the volume of belts they purchase.
In the midst of this though, Spen Bearings has still felt some of the challenges felt by the marketplace over the last 18 months, but is confident about more recent signs of an upturn. The company has also benefited from its long history in being able to recognise the market signals in advance and therefore take preventative measures towards this. Likewise, Spen Bearings has also had to deal with the trend towards cheaper production from other regions of the world – although as James concludes this has helped to set the company apart even further by its quality commitment: "When inferior quality products from low cost countries began to flood the market we resisted the temptation to sell on price and maintained our premium quality ethos.
"Attitudes are beginning to change, even though the quality of those products has improved and is slowly trying to catch up to other manufacturers, so have the prices and these increase and uncertainty of supply have affected customers. As such, we're seeing recognition that price isn't everything and in the long run it is costing customers more for the cheaper product when they can't get it or the product quality and price differs between batches. Quality products in the long run pay for themselves and that stands us in good stead, and our position on that meant that our customers did not have those upheavals. Retaining that approach to market we hope to continue to move forward at a rate of growth that is sustainable to the business as we are here for the long run."
Spen Bearings
Products: Maintenance, repair and overhaul products