In pole position
It has been a while since we were last in contact with SPETCO – the Kuwaiti provider of diverse solutions to the oil and gas industry, and as a lot has happened in the past few years, we were impatient to hear from the company's CEO, Tareq Qaddumi, who keenly reviewed the most recent highlights for the business.
"There are three main divisions in SPETCO – the production facility division, the oilfield services department, and the commercial division," Tareq begins. "The most remarkable milestone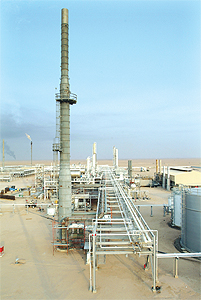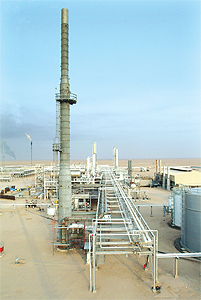 reached by the production facility side of the business, was winning a contract to to build a 40,000 BPD Jurassic production facility for Kuwait Oil Company (KOC). We also own another smaller facility – a gas sweetening one, which we are presently upgrading. It currently produces 40 million cubic feet of gas, but following its enhancement, its capacity will be increased to 100 million. In general, we have grown the production facility division and we want to continue in a similar vein by developing our midstream operations further. There will be a lot of tenders coming out in the next two years, because Kuwait is really keen on gas production, and our goal is to position ourselves as frontrunners, so that we can bid for each of these tenders."
Increased market share
As Tareq says, it is the oilfield services that are the 'bread and butter' for SPETCO. "I am referring mainly to our artificial lift system, which enables the installation of sucker rod pumps. We helped introduce this method back in the 1990s, when we began installing these pumps for Chevron. In 2012, we won a contract from KOC and last year, we were commissioned to install sucker rod pumps on another 270 wells as part of the deal.
"We also have a well testing contract, and it is probably this business area that has been the most successful for us, in terms of revenue. We operate eight separators that are available 24/7 every day. Our market share in our Well Testing services has gone up to 32 per cent, which signifies a marked increase in the past three years," Tareq reveals.
He then moves on to present the third key unit at SPETCO. "The commercial division was established only about a year and a half ago to help us adopt new technologies. It looks at the strategy of our clients – mainly KOC, and tries to stay in line with their future vision and production plans. We are looking to represent agencies that can help the realisation of the production plans in question," Tareq explains, adding that he hopes to see the first fruits of the initiative by the end of 2018. "We have also established a trading department as part of the commercial division, which allows us to trade with KOC on behalf of various agencies."
Future opportunities
In fact, SPETCO has begun developing a fourth business division, which focuses on logistics. "It happened without us planning it beforehand," Tareq admits. "We were originally intending to set up a shop in Erbil, in north Iraq, where we teamed up with a really well-established logistics firm who was supposed to help us with the services we were going to provide in Erbil. Unfortunately, due to the unstable situation in the country, we could not proceed with the work. However, I came up with the idea of bringing some of their equipment to Kuwait, and now, we have four of their cranes in our fleet. We are also looking to equip ourselves with several Kenworth trucks, which are used to move rigs. We see that the outlook for rig count in Kuwait is tremendous, so we have to try and take advantage of this trend, as well."
Another noteworthy development at SPETCO concerns its international activities. The company was recently pre-qualified to work with the Abu Dhabi National Oil Company (ADNOC) and it is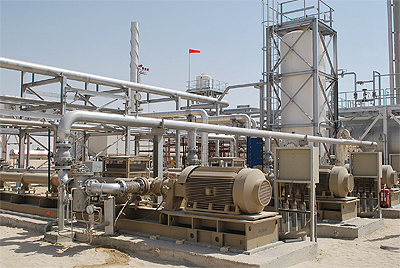 now preparing its bid for a tender, hoping to win it and start mobilising its workforce in the UAE by 2019. Reflecting SPETCO's ambition to make its presence felt in the Emirates, is the investment it made in a new well testing separator, which is now on standby in the monarchy. Tareq answers if the business has identified any other significant investment opportunities: "We definitely have plans to invest more, but we have to be selective, because we are dealing with a lot of different operations in a variety of areas, at the moment. Like I said, well testing is our most successful business segment and we are feeling comfortable in it, but we are certainly eyeing some fleet additions in the upcoming years.
"The market conditions in the oil and gas industry have looked quite promising for us, as of late," he contends. "Everybody went through a scare when the oil prices dropped, but we were not seriously affected, because we are locked in with ongoing contracts with set prices up until 2021. Earlier this year, the Kuwait Petroleum Corporation (KPC) announced its intention to invest $500 billion in oil and gas projects by 2040, $120 billion of which will be spent in the next five years. We consider this a good opportunity, because we have made a name for ourselves in Kuwait, having built a proven track record here in the last 35 years, so there is a reason to be optimistic that we will get involved in the forthcoming projects. Nevertheless, it is important to reiterate that even though we are in a good position, we should know our place, our resources, and our limits. This means that we have to be careful and selective of the tenders we are going to target," Tareq summarises SPETCO's approach to the opportunities that are expected to open up in the immediate future.
SPETCO
Services: Solutions for upstream and midstream production