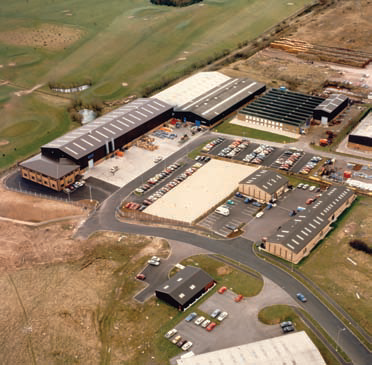 A growing presence
With a history dating back to 1875, SPP Pumps Ltd has established a market leading reputation built on almost 140 years experience in the supply of centrifugal pumps and associated systems.
The company began its journey when a British engineer bought the patent rights of the Pulsometer Pump from an American, Thomas Hall. This led to the birth of The Pulsometer Engineering Company Ltd. This became SPP Pumps Ltd in 1961 when Pulsometer Engineering joined Sigmund Pumps to form Sigmund Pulsometer Pumps (SPP). Today, the company is able to boast in excess of 600 pumps installed offshore and this number is set to rise as SPP works to push its market-leading position and ensure that it is on hand with the appropriate solutions for its clients' needs.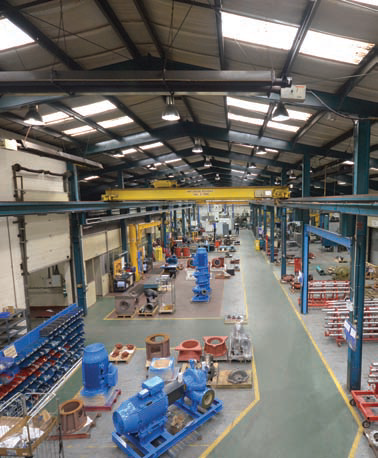 Throughout its history SPP, has continually engaged in pursuing growth by expanding its product range and through dedicated investment into its manufacturing facilities. This has driven the firm's move into a broad base of industries and applications, with divisions including water; autoprime; fire; transformer oil; parts; standard products; industry; service, as well as oil and gas. The company's entry into the oil and gas market came in 1970 when SPP pumps was the first to deliver North Sea oil to shore from the Argyll platform. From this initial success, SPP has gone on to deliver in excess of 600 pumps to the oil and gas sector in many fields around the world. Since SPP was last featured in European Oil and Gas Magazine during January 2012, it has greatly increased its available product portfolio, allowing it to offer a far more comprehensive service package to the oil and gas market, as sales director Bob Tichband elaborates: "One of the most notable recent developments for SPP is that we now have a range of API 610 process pumps, which we didn't previously have. API 610 is the main standard in oil and gas, whereas our focus over the last few years has been mainly with non-hydrocarbon service, including seawater lift and fire pumps, etc. Today, with the API 610 range, we are able to offer a full product portfolio for hydrocarbon services as well."
SPP has also invested in the expansion of its sales and business development teams, enabling it to market the new API 610 product range to its full potential. Furthermore SPP was the first company to achieve ISO/TS 29001 Certification, defining quality management system requirements for product and service suppliers to international petroleum, petrochemical and natural gas companies, which further highlights the expertise that SPP is able to deliver to the oil and gas market.
To date, SPP has delivered services in regions ranging from Azerbaijan to Zimbabwe in both onshore and offshore installations. These include the provision of fire water pumps to BP in the Caspian Sea, ConocoPhilips in Indonesia as well as operators in Qatar, to name but a few. Furthermore, during the past two years SPP has supplied equipment for highly publicised projects including the BP Quad 204 FPSO and GDF Cygnus platform, both located in the UK sector of the North Sea.
The company's broad base of products and services are undertaken from its Coleford manufacturing plant, which represents one of the UK's most advanced manufacturing sites. Its dedicated investment into product development and training were officially recognised in 2013 when SPP won the Manufacturer of the Year award at the 2013 Pump Industry Awards. This award was bestowed again in 2014. "We're delighted. We're honoured to get the award and to be recognised as 'Manufacturer of the Year'," said Bob. "We're proud to be a British manufacturer and we're proud to have been recognised by our peers as a quality manufacturer. Fundamentally we've got great people, we've got a great team and great facilities at the manufacturing centre in Coleford. We've got a really strong management team and they've done wonders over the last ten years. The quality of the products that are manufactured is absolutely world class, which is something that we're really proud of. We're entering into new markets with new products, larger pumps and even more complex packages that we're building. We enjoy what we do, we want to grow and we are growing."
Indeed the next phase in the company's evolution will be to continue to develop its presence in the oil and gas market through the continued marketing of its latest range of API 610 pumps, the on-going development of its staff and the growth of its aftersales service solution package. "We take a lot of pride in what we do and we are willing to go the extra mile. We have an award winning apprenticeship scheme as well as a comprehensive graduate training programme, so we put a lot of investment into young talent and we try to nurture that. We have created a new integrated aftermarket business called SPP Engineering Services, which will have significant focus on the oil and gas industry," says Bob.
"Our strategic vision is to grow in the areas where we excel. It is to add to the API 610 range and fully integrate that into our portfolio and expand that part of the business. From an aftermaket point of view, we aim to become a total solution provider and make sure that we are known for offering world-class service," he concludes.
SPP Pumps Ltd
Services: Centrifugal pumps and associated systems