Repeat success
After more than 130 years of operation SPP Pumps has become something of an authority when it comes to centrifugal pumps and associated systems.
Long recognised as a leading manufacturer in such equipment, the business is a global principal in the design, supply, and servicing of pumps and packages. The company's first introduction to the market came in 1875 with the formation of The Pulsometer Engineering Company, but it was almost 90 years later when this entity came together with Sigmund Pumps Of Gateshead that SPP Pumps was born.
In keeping with this long heritage, pumps and systems from SPP Pumps can be found installed on all continents providing valuable high integrity services for industries such as oil and gas, water and waste water treatment, power generation, construction, mining, and industrial plants. In the case of the oil and gas sector, since SPP Pumps first made its entrance in 1970, more than 450 pumps have been installed on 70 different fields.
These products have been well established in the market, for both onshore and offshore applications, since the company's pumps were utilised on the Argyll platform to deliver the very first North Sea oil to come ashore. Building on its experience in this marketplace, SPP Pumps has since been able to supply equipment into the most extreme global environments. As just a small cross-section of successfully completed projects, SPP Pumps has delivered fire water pumps to locations as diverse as Indonesia, Qatar, and the Caspian Sea, as well as seawater lift and fire water pumps to Abu Dhabi.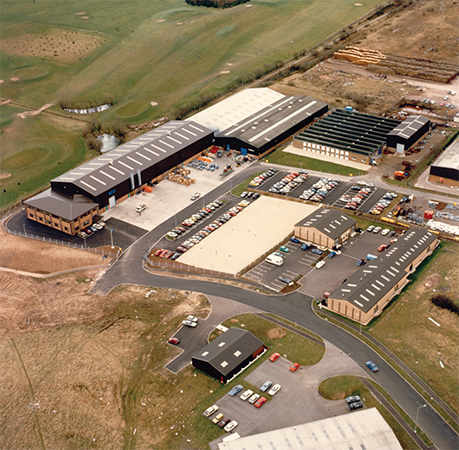 These are some of the typical applications for SPP Pumps' horizontal split case, vertical lineshaft, and electro-submersible pumps alongside usage as booster pumps, cooling water, utilities, and seawater intake. Specially engineered to meet the requirements of the oil and gas industry, these products are tough and robust with proven long-term reliability even in the most arduous operational conditions. The company's products are split between pre-engineered standard products and fully customised equipment, enabling it to meet almost any requirement.
In designing the optimum pump packages for each clients' needs SPP Pumps also takes into account some of the internal operating environment concerns such as noise limitation, fire risk, hazardous areas, and minimal installation requirements. For example, where ambient noise levels are of concern SPP Pumps can supply acoustic enclosures to cover all or part of the system to reduce equipment noise, and for pumps required for use in hazardous areas it can engineer equipment to meet the relevant classification such as ATEX or NEC 500/505.
With a staff of over 300 worldwide, SPP Pumps' main R&D, manufacturing and test facilities are located in a modern purpose built UK facility, supported by local sites in the US, France, South Africa, Singapore, and Dubai. The company demands the highest standards of manufacturing from all of its facilities as a crucial measure in its ongoing growth and development. Just recently SPP Pumps moved its UK operations into a new headquarters in Arlington, which will help to assist it in this aim. Furthermore, the company operates one of the most advanced manufacturing test centres in the UK where it tests the complete product range. The main test area has a 1.4 million litre test tank with a depth of six metres, and ability to test pressures up to 50 bar, flows up to 2000 l/s, and at various powers.
All products supplied by SPP Pumps are supported by an after sales service division with global in-field capabilities, delivering planned maintenance, spare part supply, and regional repairs. This also extends to offshore requirements, with SPP Pumps home to personnel that are suitably qualified in all relevant health and safety aspects, and with extensive experience in working at offshore oil and gas installations. As such, be it installation, commissioning, testing, or remedial works, SPP Pumps' engineers can be mobilised within just a few hours.
Although the general global marketplace may have been suffering over the last few years as a result of the economic downturn, for SPP Pumps its work in the oil and gas sector has continued to set new records. In fact 2010 was the best year ever for orders in this market, and this was repeated again in 2011 with SPP Pumps securing work on a number of exciting projects. In order to maintain this trend, the company has been focused on remaining a true expert in its field, and as a part of this, over the course of 2011 it hired new employees and brought in new products to its range. This, combined with the added value of SPP Pumps' application knowledge and long expertise, will help to keep the business on track to repeat its year-on success.
SPP Pumps Ltd
Products: Centrifugal pumps