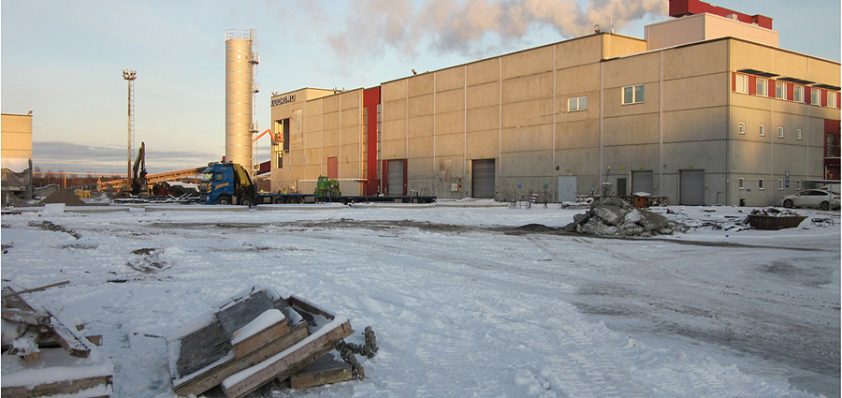 Challenging the conventional
Established in 2006 as a subsidiary of Nordic energy firm St1 Nordic Oy, St1 Biofuels Oy's mission is to replace fossil fuels in a competitive and sustainable way through the creation of a sustainable bioethanol production concept that can be used widely. "We were set up within the St1 group because of a bio mandate that states bio components must be added to the fuel St1 sells. Since our formation we have focused on developing and producing technology and bio components from different waste and side streams; at first we did this as a joint venture between a Finnish based research centre to provide technology for the production of ethanol from food industry waste. When the research centre sold its shares to St1, we continued on this track and have since built several plants for the production of ethanol from food industry waste; we have also developed a plant for bio waste from kitchen waste," begins Patrick Pitkanen, Head of Sales and Business Development at St1 Biofuels Oy.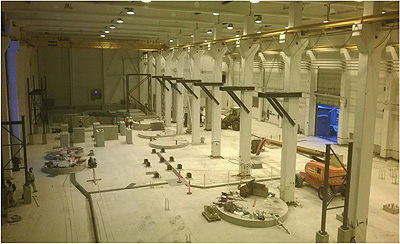 Today a pioneer in waste-based bioethanol production, the ISO9001:2008 certified company has five plants built in Finland, four of which are Etanolix plants and one is Bionolix; all plants produce ethanol from biowaste. These locations include Hameenlinna Bionolix, which is integrated with a biogas plant and uses municipal biowaste collected by municipality company Kiertokapula Oy, biowaste from household, retail and industries for feedstock. With a production capacity of 1 MI/a bioethanol, the location also creates electricity, heat and stillage as side products. Another location is Lahti Etanolix, which is integrated with Oy Hartwall Ab brewery, has a production capacity of one MI/a bioethanol and uses brewery, bakery waste and process residues bread waste for feedstock; side products produced are liquid animal feed. There is also the Hamina dehydration plant, which dehydrates the hydrous ethanol that is produced in St1 Biofuel's Etanolix and Bionolix plants as well as from third party producers; this plant has a production capacity of 88 MI/a of 99.8 per cent of bioethanol.
As fossil resources become scarcer, climate concerns grow and renewable energy obligations increase, St1 Biofuels' solution of recycling waste into bioethanol is both profitable and sustainable. Indeed, bioethanol made from waste not only reduces CO2 emissions by up to 90 per cent in comparison to fossil fuels, but also makes no direct or indirect change to farmland usage. The company currently offers Etanolix or Bionolix alternatives to customers, with Etanolix plants refining waste and residues that are rich in starch and sugar into 99.8 per cent bioethanol; this can then be used in high blend ethanol fuels or as a bio component in low blends. A Bionolix plant, meanwhile, makes it possible to produce sustainable biofuel from municipal and commercial biowaste, including out-of-date food; the ethanol produced can be used for a number of applications.
However, as a forerunner in technology, the company is keen to continue growing through the development of new innovative solutions and announced the construction of the world's first commercial facility to produce cellulosic ethanol from sawdust, which will initially produce 10 Mliters of the biofuel annually. This major milestone follows research and development that has resulted in a technology that enables the company to use sawdust from soft wood such as pine and spurge at a reduced production cost; it also enables cost efficient logistics and limited capital exposure. Located in Kajaani, Finland, the facility is to be co-located at a sawmill site and will use steam-explosion to open the cellulosic structures of the sawdust before using enzymatic hydrolysis to get cellulose to sugars for ethanol fermentation. "It soon became clear that the volumes of waste technology are limited; in response to this we made the strategic decision to develop the Cellunolix ethanol plant in Finland, which will use sawdust as its raw material," explains Patrick. "This plant will generate ten million litres of bioethanol per year once it is complete; it is currently under construction and should be commissioning in 2016 and ready for operation in 2017." The plant is owned by North European Bio Tech (NEB) a joint venture between St1 and a retail specialist associated company of SOK Corporation.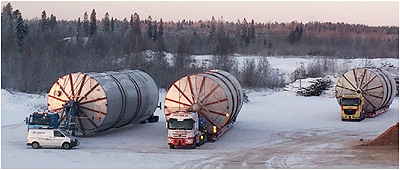 Because Northern Europe has a large industrial sector based on forestry, the development of this new plant opens up opportunities for the commercial production of cellulosic ethanol based on softwood. Furthermore, the biorefinery supports the climate and energy strategy of Finland following the implementation of a mandate to increase the share of renewable energy in transport up to 20 per cent by 2020. "Using sawdust is economical for many countries as there are big players who can deliver large quantities; because of this, we are now looking at expanding into the US, Canada and also Europe where soft wood is largely harvested. Our plan is to finalise the plant and then look for the next plant, which will be bigger, in Finland, Sweden or Norway. Although there is a lot of opportunity to expand into new markets with our technology, right now we will be focused on seeing how this plant operates," says Patrick.
Indeed, with a strong reputation and several successful plants in place, the next step for St1 Biofuels is expansion into Western Europe through licensing agreements that will enable other firms to use its cutting-edge production technology. However, for now the company will continue with getting its new plant online, while also continuing with research projects that will optimise the production process. "We believe this plant has great potential for being licensed to other countries, which is why we want to ensure to product is operating well before we seek out the right customers in the future," concludes Patrick.
St1 Biofuels Oy
Products: Waste-based advanced biofuels