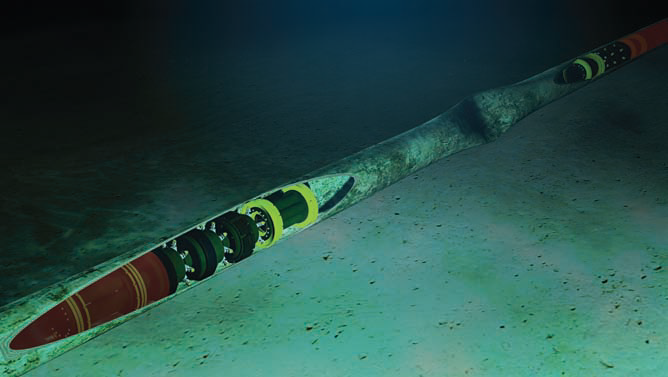 A growing brand
During the past 15 years STATS Group has evolved from a two-person start-up business to a firmly established brand with a strong global presence and an annual turnover of £26 million.
The company was founded in 1998 by managing director Peter Duguid and Lorraine Porter, a brother and sister team local to the Aberdeen area. Over the course of its history the company has continued to expand and diversify and now offers a broad portfolio of process and pipeline isolation, intervention, repair, subsea and shutdown services worldwide.
The company's success has been built on a culture of innovation, value and fast response, allowing it to transition through several defining milestones during recent years. During 2009 STATS Group opened a purpose built headquarters building on a four-acre site at the Midmill industrial estate in Kintore, just outside of Aberdeen. The total investment in the facility was valued at £5 million and provided 40,000 sq ft. of workshops, storage and testing facilities as well as 10,000 sq ft. of office space.
Remarking on the move STATS' managing director, Peter Duguid, commented: "We have vastly increased working space to extend our range of tools and increase our product development and we now look forward to bidding for larger and more complex work scopes. While other businesses are contracting, we are determined to maintain a measured drive towards growing the STATS brand globally, and we now have the capability to recruit additional staff to achieve our objectives."
During February 2012 STATS Group marked its second big milestone when it received a £7.8 million equity investment from the Business Growth Fund (BGF). The BGF was established to support the UK's fast growing smaller and medium-sized enterprises (SME) and the investment in STATS marked the Fund's first entry into the oil and gas sector. Regarding the investment BGF regional director for Scotland, Simon Munro said: "Our investment in STATS is a milestone for BGF as our first in the vibrant oil and gas sector. STATS' highly specialist approach to pipeline isolation, and in-depth understanding of the technical issues involved, results in safe operations and significant savings for its clients.
"I am hugely impressed by what Peter Duguid and his management team have achieved to date and have no doubt that there is much more to come. As a technically differentiated business, offering unique products to a large and growing international market, STATS represents exactly the sort of business that BGF wants to invest in."
STATS has not been slow to capitalise on the boost provided by BGF's investment. During the following 12 months it has relocated its Canadian holdings to a new office and workshop facility in Edmonton, opened a new facility in Abu Dhabi in the Middle East and established a new technical support centre in Cumbria, UK. In addition to these, the company is in the process of opening a workshop in Texas, which will give STATS a truly global footprint. COO Dave Shand expands: "Within oil and gas it is often a small world and customers that operate in the North Sea also work internationally, and it has primarily been our previous clients who have asked us to assist them elsewhere. Initially these are one-off projects, however once we have established those projects we have created bases from which we can offer further services throughout the world."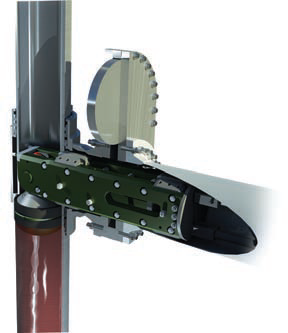 In 2012 STATS Group was also awarded a global frame agreement by BP to provide pipeline isolation and intervention services. STATS has worked with BP in the past but the three year agreement formalises the relationship covering all BP's regional business units. STATS has committed to developing industry best practice by working with BP and three other contracting parties to develop and promote industry standards. Recent projects performed by STATS on BP assets include workscopes in the North Sea, Azerbaijan, Angola and Trinidad.
STATS Group is a trusted partner in providing process and pipeline isolation and intervention services. Its dedicated team offers a consultation service to assist operators in assessing the optimum solution for their operational requirements. Pipeline intervention and isolation can be achieved using STATS' patented fail-safe BISEP™, which provides double block and bleed isolation deployed through a single full bore hot tap penetration. This high integrity isolation is provided by the spherical BISEP head, which houses twin compression seals and provides a facility to bleed and monitor the intermediate annulus. The seal annulus port proves and monitors the seal integrity before and during intervention work. This technology revolutionises the market with significant safety benefits and fail-safe features compared to traditional line stop technologies with cup seals and additional bleed ports.
Furthermore, the company differentiates itself through its application of engineering solutions as Dave points out: "We have got competition but our competitors are big established companies whereas the market we cater to is for more tailored, engineered solutions to the pipeline isolation sector. Because we are smaller we can be flexible and tailor solutions exactly to our client's needs."
STATS is in the final stage of Factory Acceptance Tests for a range of patented remotely operated Tecno Plugs™ for Qatargas. The multi-million pound contract covers the design, manufacture, test and storage of a new range of high integrity Remote Tecno Plugs for 32", 34" and 38" pipelines, which will become part of Qatargas' Emergency Pipeline Repair System (EPRS). The EPRS provision includes all equipment to isolate the pipelines prior to repair, provision of call-out services to maintain the equipment in a state of readiness of deployment, as well as personnel to assist in the field deployment, tracking, operating, monitoring, and retrieval of the tools. The tools will be located in storage for up to ten years on a standby status, awaiting call off to complete live projects in Qatar should an emergency deployment arise.
Concluding with an outlook for the future of STATS Dave says: "I can see the company tripling in size during the next three to five years. The demand is certainly there, as the infrastructure of pipelines is not getting any younger. As clients look to extend the lifetime of their assets they are going to need more and more isolation and repair services.
"The most importing thing for us going forward is building good, solid relationships with our suppliers, who we consider to be part of our team. It's about building long term relationships and helping to encourage mutual growth."
STATS Group
Services: High integrity pipeline and infrastructure solutions