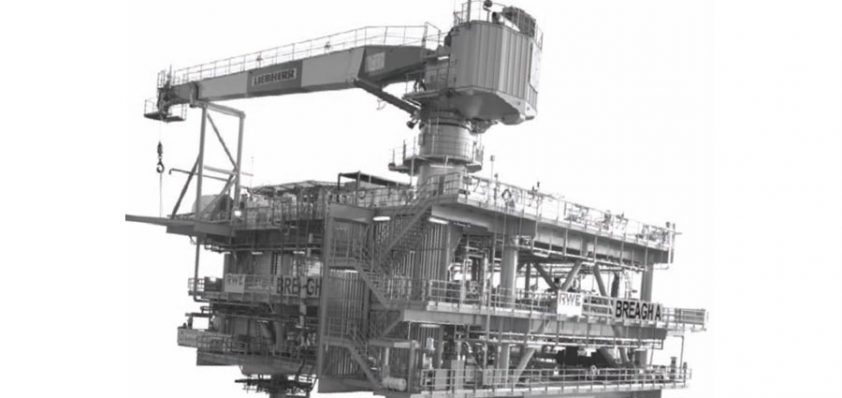 Developing opportunities
Sterling Resources was last featured in European Oil and Gas magazine during 2011, which was a very busy time for the company as it was taking its Romanian gas fields through to production.
As Jake Ulrich, CEO explained, there were some challenges along the way, and he gave an update on progress: "During early 2011 Sterling encountered regulatory headwinds, which deferred the drilling programmes on the Midia and Pelican Blocks on the Romanian Black Sea into 2012. During late 2012 wells were drilled at Ioana on the Midia Block and Eugenia on the Pelican Block; the Ioana well encountered hydrocarbons but no reservoir structure, while the Eugenia well was a gas discovery. During late 2012 Sterling announced the sale of the deepwater portion of the Midia Block to ExxonMobil/OMV Petrom and this sale was closed in January 2014 with the net proceeds of the sale amounting to approximately $23 million. More recently an extensive 3D seismic programme was completed over key parts of the Midia shallow, Pelican and Luceafarul Blocks with the intention to reduce the equity interests in the Midia Shallow and Pelican Blocks (currently 65 per cent), in the Luceafarul Block (currently 50 per cent) and in the Muridava Black (currently 40 per cent) to approximately half of the current levels by the introduction of a new partner."
The Breagh field is another of Sterling's assets and significant progress has been made on this since the magazine last reported on the company. Said Jake: "This has included construction of an offshore platform, 100 km pipeline and processing facility at Teesside. Although there have been a number of challenges including cost overruns and delays, gross production of over 100 MMscf per day at Breagh (30 per cent to Sterling) began on a sustained basis
late in 2013 with production coming from wells A01 to A06 inclusive.
"An optimisation process is also underway at Breagh in order to increase well productivity and manage carbon dioxide levels, and plans during 2014 are to complete well A07 using hydraulic stimulation, bringing the well on-stream in mid-2014 and then to drill and complete well A08 with production from this well expected to begin in the third quarter of 2014. Well productivity has varied widely at Breagh and with the optimisation process underway, more consistent production levels are expected. Once well A08 is drilled, the ENSCO 70 rig will be relocated to drill a well at Crosgan, some 25 kilometres northeast of the Breagh field. With success at Crosgan this production could eventually be routed through the Breagh infrastructure." In addition, Sterling has recently won a license to explore traditional and new plays in regions close to its existing Breagh infrastructure.
Sterling Resources is also active in other locations, possessing assets in onshore France and offshore Netherlands, however the primary areas of focus remain the UK North Sea and the Romanian Black Sea. "In Romania a well in which Sterling has a non-operated 40 per cent interest on the Muridava Block is expected to spud in April 2014 and a further well on the Luceafural Block is expected to be drilled in the fall of 2014. The Cladhan oil field in the Northern North Sea (in which Sterling will hold a 13.8 per cent interest) is currently being developed by the operator and gross production of over 15,000 barrels per day is expected to come on-stream in early 2015," added Jake.
Sterling has a lot of activity underway, but Jake noted that the market for junior international E & P companies is challenging and the company made some changes in 2013 designed to provide more certainty for the marketplace: "Substantial changes were made to the Board of Directors at the AGM, with the Board choosing to make management changes since that time. The appointments of Jim Coleman as chair and myself as permanent CEO (having served as interim CEO since August 2013) will allow Sterling to focus on achieving operational excellence," Jake explained.
In order to achieve its ambitions the company needs to play to its strengths, which Jake identified as: the quality and prospectivity of the asset base and its internal technical skills. "We see tremendous opportunities for drilling and development in the Romanian Black Sea, as well as further expansion of the Breagh footprint in the UK North Sea. We have a very seasoned group of technical management who are very familiar with all of the basins in which we have a presence.
"Therefore the focus at Sterling during 2014 will be upon well completion and optimisation of the Breagh field, as well as confirming the feasibility of Breagh Phase 2 and with the operator applying for the FDP, and the drilling of two wells in the Romanian Black Sea and the reduction of our equity interests in the company's assets offshore Romania."
He added: "Like many others in the sector we are currently trading at a significant discount to our net asset value based on third party estimates. With our exciting prospects in both the UK North Sea and Romania we intend to move forward to de-risk these assets and further limit our long-term financial exposure. If we manage to de-risk the assets, while retaining substantial upside, the share price should reflect this."
Sterling Resources
Services: Exploration, development & production of crude oil and natural gas