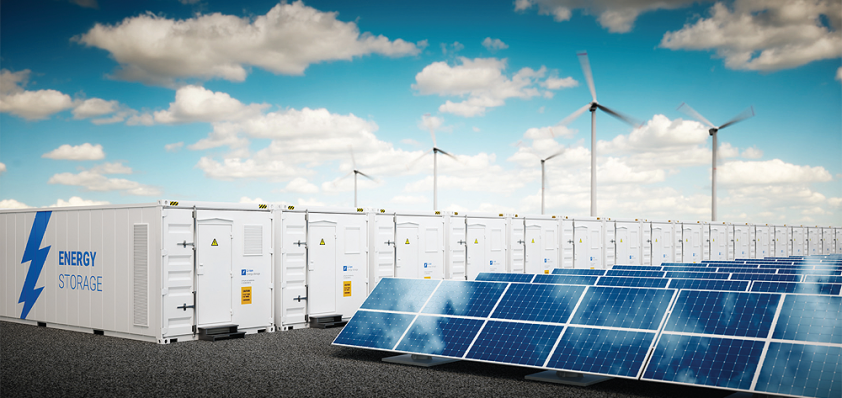 Fotowatio Renewable Ventures (FRV), part of Abdul Latif Jameel Energy, has announced its first utility-scale battery project as a part of the company's long-term investment plan to develop energy storage projects globally.
The strategic development plan includes investments in energy storage technology projects, including commercial scale battery technology, one that plays a central market role to consolidate a higher penetration of renewables into the global energy mix.
This first project will be delivered in the United Kingdom at Holes Bay, Poole, Dorset, in collaboration with the British developer Harmony Energy, which builds, owns and operates renewable energy assets across the UK.
The Holes Bay scheme will be comprised of a lithium-ion battery array, with a total capacity of 15 MWh, and it will be connected to the Southern Electric Power distribution network, providing the capability to store energy from renewable sources and afford peak-time flexibility to the UK National Grid.
The Project will be a first-of-a-kind development in the UK and Europe, utilising cuttingedge control and storage technologies. Construction will start in January 2020, with commissioning expected by April 2020, for what will be one of the largest battery storage systems in the South of England.
Working together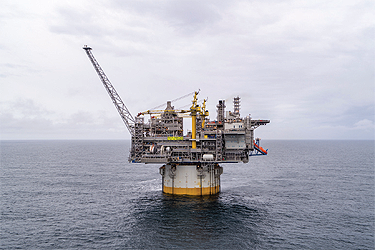 ABB has signed a new frame agreement to deliver safety and automation systems across Equinor's installed base and greenfield projects worldwide, helping minimise cost, schedule and risk. ABB has supported Equinor in projects and operations since the mid-1980s, ranging from providing integrated safety and automation, electrical and telecommunication systems to the new Aasta Hansteen gas field, to supplying electrical and telecommunication systems for both the Mariner project in the North Sea and the Gina Krog project on the Norwegian Continental Shelf. ABB was the main automation and electrical contractor for the Peregrino project, offshore of Brazil, and is delivering an integrated ABB Ability™ safety and automation system to the Johan Castberg floating production storage and offloading project.
The new frame agreement will see ABB leveraging its unique automation and intelligent digital solutions, including simulation technologies and processes, to enable cost savings, enhanced productivity and safety for brownfield and greenfield installations internationally.
"With our deep domain expertise across the energy industries, ABB is uniquely positioned to assist Equinor in extending the lifetime of its existing installed base, encompassing 19 offshore and four onshore sites around the world," said Kevin Kosisko, Managing Director, ABB Energy Industries.
Drone zone

As enterprises integrate drones into their daily workflows—as they inspect refineries, survey construction sites, or monitor critical infrastructure—they have to ensure that their operations are always safe and compliant. Enterprise drone operators must abide by all public airspace regulations and they also need to follow the operational, security, and compliance rules set by their organisation. But how does an enterprise define, configure, and enforce those rules? How can it ensure that its drone operators are meeting all necessary requirements and that its drone program best serves organisational goals? Enter AirMap's Enterprise Operations Management (EOM) Center.
The EOM Center allows enterprises, in particular those with infrastructure assets such as oil and gas, energy, telecommunication, transportation, and construction companies, to create customised drone operation zones and assign them company-specific geo-spatial and operational rules. Enterprise drone operations managers can then use AirMap's EOM Center to create airspace zones and geo-fences to map their assets, monitor and authorise enterprise drone operation requests, and track and report missions in real time.
Unlike public airspace rules, which apply to all drone operators and are publicly available on the AirMap platform, these enterprise rules are customisable and private – they can only be seen by authorised users who have been assigned to perform drone operations on the company's behalf. By using the AirMap platform, enterprises can ensure they are in compliance with all public airspace regulations while safely completing their organisation's mission.
£90 million contract
Balfour Beatty has been awarded a £90 million contract to deliver the British onshore civils works for the Viking Link Interconnector Project on behalf of joint venture delivery partners, National Grid and Energinet.
As part of the four-year contract, Balfour Beatty will be responsible for the civil engineering and installation of 68 kilometres of high voltage cabling across Lincolnshire; connecting Denmark to Great Britain at National Grid's Bicker Fen substation.
On completion, the project will form part of the wider 765 kilometres Viking Link which will supply sustainable electricity for 1.4 million homes in Great Britain and improve the security of electricity supply in both countries.
In addition, the Viking Link will contribute to the UK Government's carbon reduction commitment to reduce all greenhouse emissions to net zero by 2050, by providing access to a well-developed, low cost renewable energy market.
Ian Currie, Managing Director of Balfour Beatty's Power Transmission and Distribution business said: "We are delighted to be contributing to this landmark project."
Mike Elmer, Viking Link Project Director for National Grid Ventures said: "This contract is a major milestone in the next part of the project. Interconnector between landfall site at Sandilands and the Converter Station at Bicker Fen.
"Viking Link will enable Great Britain to import and export electricity; provide a secure supply of affordable electricity and play a vital role in helping to decarbonise the UK's power supply on our journey to a net zero carbon energy system."
Works are due to commence in January 2020 with completion scheduled for the end of 2023. At peak construction, Balfour Beatty will employ a workforce of 160 including two apprentices.
Milestone opening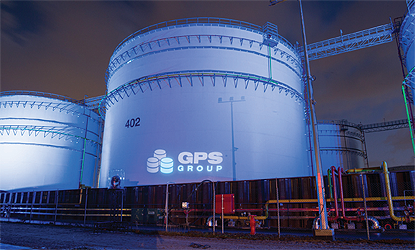 GPS Amsterdam has opened its expanded world class storage and blending facility for gasoline, gasoline components and biofuels in the Port of Amsterdam, the world's largest trading and blending hub for gasoline and gasoline components.
The company has expanded its class 1 certified storage capacity from 148,500 m3 to 282,500 m3 across 17 tanks to create a state-of-the-art facility, as part of an international GPS programme of key asset developments and acquisitions. The expansion marks the latest development in this international strategy and follows major 'buy and build' investments at GPS' Greenfield projects in the UAE and Malaysia.
Eric Arnold, CEO at GPS, says: "The opening of this facility is an important milestone for GPS. The investment in increased capacity and flexibility which are now built into the Amsterdam terminal reinforces GPS' commitment to providing customers with world-class assets, while pursuing our global expansion plans. We're excited by the possibilities of our expanded site and are committed to additional investments here in Amsterdam that will ensure both GPS and our customers are well positioned to capture future opportunities."
In Brief
Greek wind power
547 Energy, LLC (547 Energy), the clean energy platform of Quantum Energy Partners, has announced that its affiliate, 547 Energy International European Holdings, LLC, has, in partnership with ENORA S.A. (ENORA), been awarded by the Regulatory Authority for Energy (RAE) in Greece four 20-year power purchase agreements for 135 megawatts (MW) of wind energy projects located in the Region of Central Macedonia.
"This is an exciting milestone for 547 Energy as it marks our entrance into the European market. We are very pleased to partner with ENORA, a leader in renewable energy development in Greece, to bring these commercially viable wind projects forward," said Gabriel Alonso, CEO & President of 547 Energy.
Catalyst to success
ExxonMobil Catalysts and Licensing LLC and Albemarle Corporation have launched a transformative hydroprocessing suite of catalyst and service solutions for the refining industry called the Galexia™ platform. The platform enables an improved way of doing business, ensuring customer demands are better addressed at every stage throughout the value chain. The collaboration between ExxonMobil and Albemarle builds on and strengthens their longterm relationship in speciality hydroprocessing. As a result, customers will benefit from access to combined pretreat and dewaxing solutions through a single partner that provides both refinery owner/ operator and catalyst experience. Said Dan Moore, president of ExxonMobil Catalysts and Licensing LLC. "With a unique, comprehensive solutions suite in the Galexia platform, we are focused on enabling our customers to achieve greater levels of productivity amid a competitive environment."