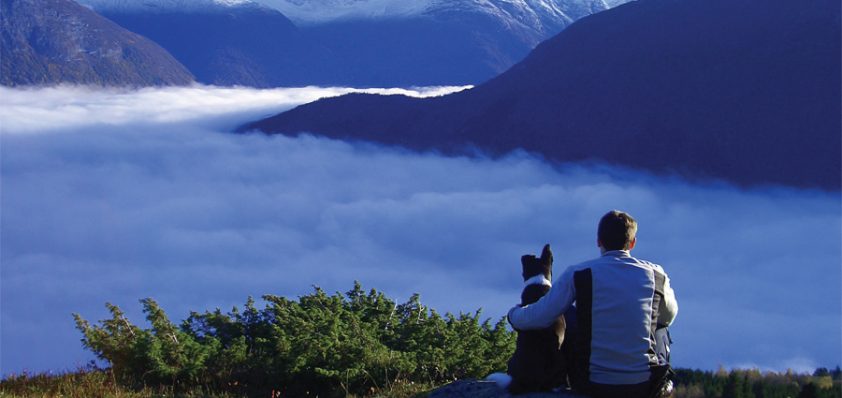 Showing its metal
Stryvo is a strongly growing organisation in the metal product processing market.
Its growth is due, first and foremost, to a commitment to advanced technological equipment and qualified personnel, in addition to dedication to quality and creativity. Stryvo has taken great care to be a solid and versatile supplier of processed steel and metal, and this has resulted in a client list that includes many blue-chip companies across a variety of industries. The customer portfolio features both large and small players in the oil and shipping markets, with many of them delivering products internationally.
The background knowledge and technology of Stryvo originated from Stryn Vognfabrikk, a small company founded by Mathias Bøe together with his brothers and sisters. A 50 square metre smithy was built in 1947 and here Stryn Vognfabrikk worked until 1953, producing wheels and horse trailers.
At this time, rubber wheels were introduced to the market and Stryn Vognfabrikk lost most of the basis for its production. However, the company did not admit defeat, and new business areas were investigated. During this period, Stryn Vognfabrikk became increasingly focused on thesteel industry, and several important  products were created and released.
The next big step for the company came in 1984 when the old smithy was replaced with a new building of 200 square metres. Stryn Vognfabrikk employed further staff and production was directed towards the building industry and agriculture. The company forged ahead with more entrepreneurial activity over the ensuing years.
2000 signalled the beginning of major expansion for Stryn Vognfabrikk. Several more employees joined the company and another move occurred, this time into new 1200 square metre premises in an industrial area in Stryn in 2002. The welding and turning departments were created, and the company looked at ways to compete effectively against the larger players in the industry.
More expansion was on the horizon and an extension was completed in September 2008, meaning Stryn Vognfabrikk had a 3500 square metre factory at its disposal. 2008 also witnessed a change of name when Stryn Vognfabrikk changed from sole proprietorship to a corporation, and changed its name to Stryvo AS.
The technology used at Stryvo enables the company to machine rough dimensions, and the 12-tonne capacity turntable means it's able to handle most structures. The overhead cranes in all halls make the logistics of heavy lifting considerably simpler, while the latest technology in tools and measuring equipment means that Stryvo can work to fine tolerances.
Its selection of milling equipment means it is also strongly positioned to help customers with emergency projects. The machinery on-site at Stryvo includes lathes, milling machines, pipe and plate bending machines, shears, saws, water cutting machines, welding robots and the latest welding technology within tig, mig, mag and plasma.
The company's obvious commitment to implementing the latest technology has made it possible to recruit and retain qualified workers in the business. This has significantly contributed to the preservation of quality and the adherence to strict delivery times.
Working in the metal processing industry comes with inherent risk and Stryvo recognises that keeping its working environment safe is of paramount importance. It aims to prevent occupational health hazards or pollution of the wider environment by investing in modern buildings and equipment, implementing best practices, training and using environmentally friendly energy. The firm encourages a culture where safety is considered first in all operations.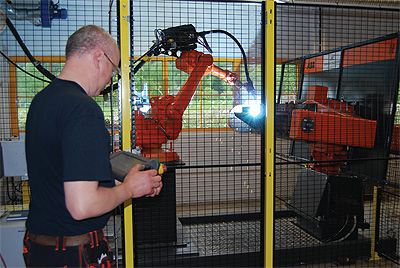 Alongside its continual focus on implementing new technology, Stryvo has made strategic investments in Stryn on the west coast of Norway, where it's based. This makes co-operation with various partners more favourable, and working closely with customers is something that Stryvo is keen to increase as it goes forward.
Describing its approach as 'total vendor', Stryvo is a complete supplier for the customer. It can be included at the design stage of the project, in order to contribute its broad experience and expertise to the process. By visualising every single product or process in 3D, the customer will often understand the functions better. Stryvo has expertise in brainstorming and design, through to production and documentation.
The engineering department works closely with customers to schedule and test products and production processes. Performing these tests at the data stage saves both time and cost, as errors can be identified before anything is set into production. For both large and small projects, Stryvo's engineers can take responsibility for project management and governance – and finished products from Stryvo are often delivered assembled, tested and certified to customers.
Stryvo aims to be a flexible partner for its customers, using its expertise and technology to develop an optimal production environment. The company's broad expertise and enthusiasm means that it can work as a creative tool to help solve customers' problems in a short time, either within its own walls or along with its partners.
An example of its innovative approach is the Stryn Car, a practical, powerful little vehicle it has created for easier transportation of plates, long lengths and tools. It's equally suitable for use at a warehouse as at a construction site. The Stryn Car is very simple – it can be easily loaded by a forklift and disassembled for transport between uses.
Going forward, Stryvo aims to expand its focus area, and work with customers to help them build their businesses to be among the best in the country in terms of quality and delivery precision. It welcomes work from new and exciting customer groups, as it believes that together they can develop new and innovative products in an exciting environment.
Smart and robust solutions have been a trademark of Stryvo; its reputation for high quality and a wide understanding of the industry have given the business a stable customer base and Stryvo hopes that new gas developments in Norway will bring further opportunities.
Collaboration through multimedia Stryvo is launching a project concerning new use of video conferencing technology. In addition to traditional use of video conferencing, where the technology is used as a substitution for traditional meetings, Stryvo aims to use the technology as a tool for creating awareness during the production process. This way, Stryvo and its customers can see and solve potential problems at an early stage, resulting in a win-win situation for both parties.
As we know, the use of video conferencing provides several benefits, both economical and environmental. However, Stryvo has learned that not all companies are familiar with this technology, so it aims to use tools where the only requirement for the collaborating party is a regular computer connected to the internet. Furthermore, Stryvo is able to communicate with parties using traditional hardware video conferencing equipment.
Stryvo
Services: Metal processing