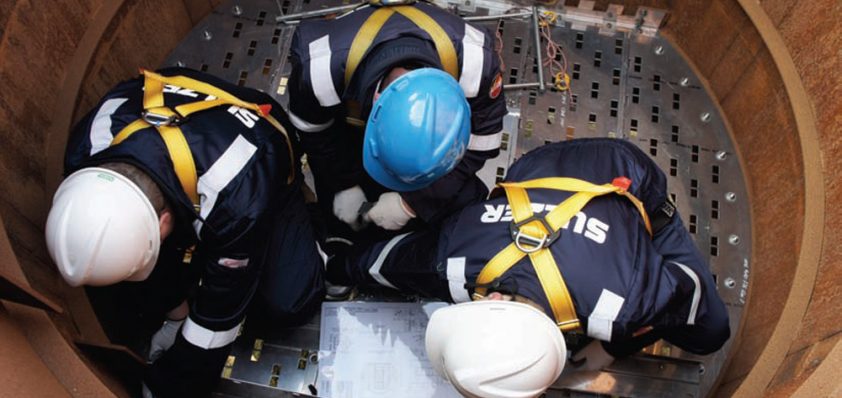 Sulzer Chemtech – Tower Field Service
Towering above the competition
World class personnel
Sulzer Chemtech Tower Field Service has a global network that is well-placed, equipped and experienced to service its customers in any needs and requirements regarding the maintenance,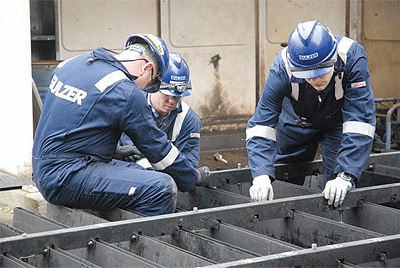 installation and revamping of process equipment for towers and vessels.
Its facilities are located around the world with service facilities located in the US, Canada, Mexico, Venezuela, Brazil, the UK, Europe, Germany, Saudi Arabia, India, Thailand, Singapore, China and Australia.
Each service facility has the capabilities to meet the demand of the local market, but is also supported by the skills and expertise of the complete Tower Field Service organisation, including Sulzer's vast network of engineers and technical experts. Mobilising from its regional headquarters the business has the ability and proven track record to execute projects at any location around the world.
Tower Field Service has become the global leader in providing customers with high quality services at competitive prices, delivering projects safely and on time. The challenge to complete multiple tower revamps and retrofits safely and on time is what Tower Field Service most prides itself on. During the last five years Tower Field Service has successfully completed tower and vessel work on many major plant-wide urnarounds worldwide.
Sulzer's Tower Field Service has the experience and capability to provide installation services for new equipment and capital expansion projects worldwide. Tower Field Service has focused on maintaining the highest possible standards for all clients over a 35 plus year history, with a team that understands the process of consistently delivering results under tight scheduling. Through the experience obtained by its teams, Tower Field Service can provide expert services that will minimise downtime for both planned and unplanned turnarounds.
Maintenance turnarounds
Tower Field Service offers a complete blind-to-blind service covering isolation, tower manways, internals and tray inspections, tray cleaning, and any necessary repairs to trays or internals including hardware replacement.
In addition the organisation can provide all necessary support services including scaffolding, specialist cleaning, cranes, etc. resulting in less administration for its clients.
Furthermore, its global Tower Field Service presence provides the customer with the satisfaction of knowing that no matter where their site location, the high quality of service is always maintained by Tower Field Service's technicians and skilled workforce.
Supported by the Sulzer global manufacturing network, Tower Field Service can supply your internals equipment needs as identified in pre-turnaround planning or during the actual turnaround by its technicians.
Emergency shutdowns
Unplanned maintenance or equipment failure can be quickly rectified by Tower Field Service's readily available installation technicians and skilled workforce. Its global Tower Field Service presence ensures rapid mobilisation to assist in identifying and managing the immediate needs of any client.
Supported by its global manufacturing network, Tower Field Service can supply your emergency internals equipment needs as identified by its technicians. The global presence of Tower Field Service's personnel and mass transfer equipment supply ensure plant downtime is minimised.
Maintenance services
Blind-to-Blind service
External tower manways
Opening and closing internal tray manways
Tray cleaning
Inspection and recommendations
Tray and vessel repairs
Static equipment
Support services such as scaffolding, specialist cleaning, cranes, etc.
Flexibility in adjusting to changes in scope
Consignment hardware lockers and trailers
All replacement internals needs from our Global manufacturing network
Sulzer Chemtech – Tower Field Service
Services: Specialised mechanical services and mass transfer equipment services